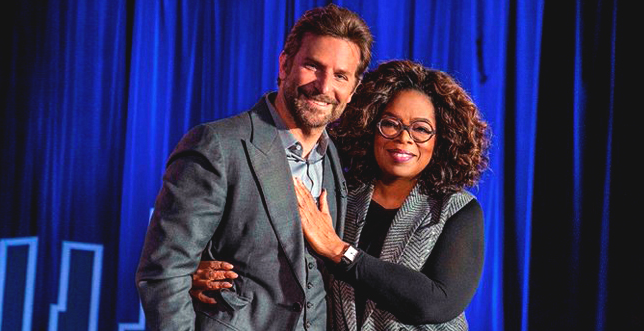 twitter.com/RichOnOWN
Oprah Winfrey Gets Help from Bradley Cooper While Enjoying a Bike Ride Together in Sicily during the 2019 Google Camp

On their visit to Sicily alongside several co-celebrities, Bradley and Oprah were captured together in an 'awkward' position.
As seen from photos, Bradley, in an apparent attempt to help the 65-year-old chat show host with her bike-ride, had his hands in what was described as 'too close to her rear.'
The past few days have had the headlines buzzing about the Google Camp – a conference which features prominent individuals all over the world to discuss emerging issues.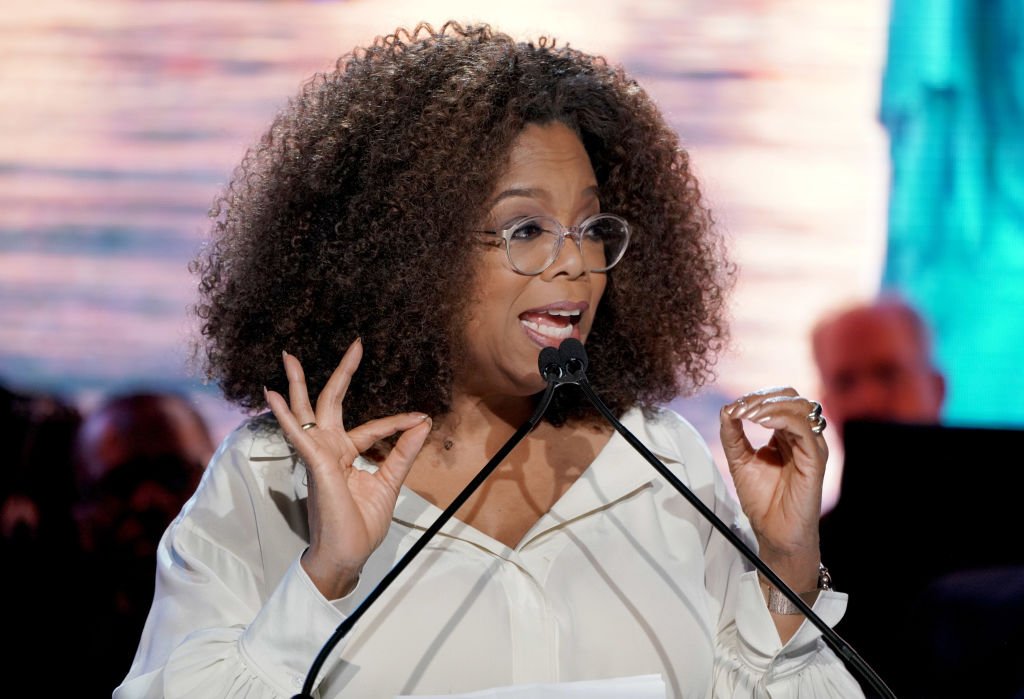 Oprah Winfrey speaks onstage at the Statue Of Liberty Museum Opening Celebration | Photo: Getty Images
This year's edition took place in Sicily, and amongst those present at the event was the iconic Oprah Winfrey and "A Star Is Born" actor, Bradley Cooper.
Now you might be wondering why the pair's name has been emphasized. The reason is that images from the event showed Bradley with his hands on a bicycle seat where Oprah was sitting.
Although it was quite clear that the actor was offering assistance as Oprah boarded her two-seater, fans can't help but notice the gauche position.
Oprah was on a bike-ride on Salina – a volcanic island off the coast of Sicily.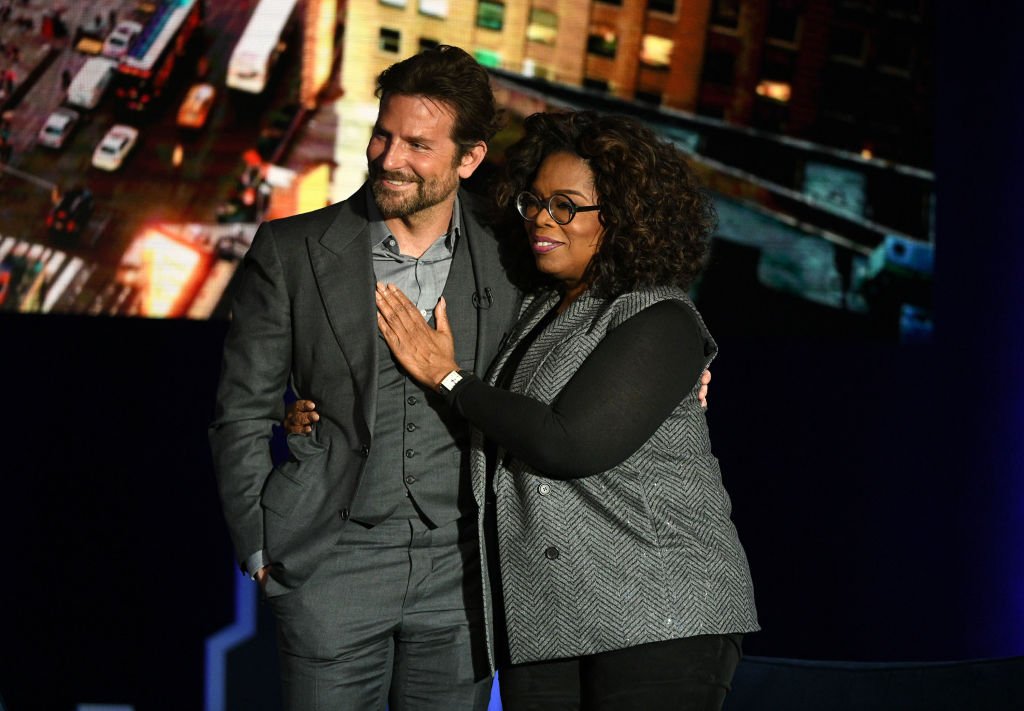 Bradley Cooper and Oprah Winfrey speak onstage during Oprah's SuperSoul Conversations at PlayStation Theater | Photo: Getty Images
The report of the awkward photos was previously
published
by Daily Mail, and it received a lot of reactions from fans. A comedian, Michelle Collins, aired her opinion on the images with a Twitter post.
"This picture of Bradley Cooper helping Oprah on a bike has sent me miles deep into the Earth's crust,"
Michelle wrote in reaction to the photo.
An internet user who commented on the post published by the Daily Mail stated:
"Awkward pics"
while another hilariously wrote:
"Bradley nearly lost his hand there."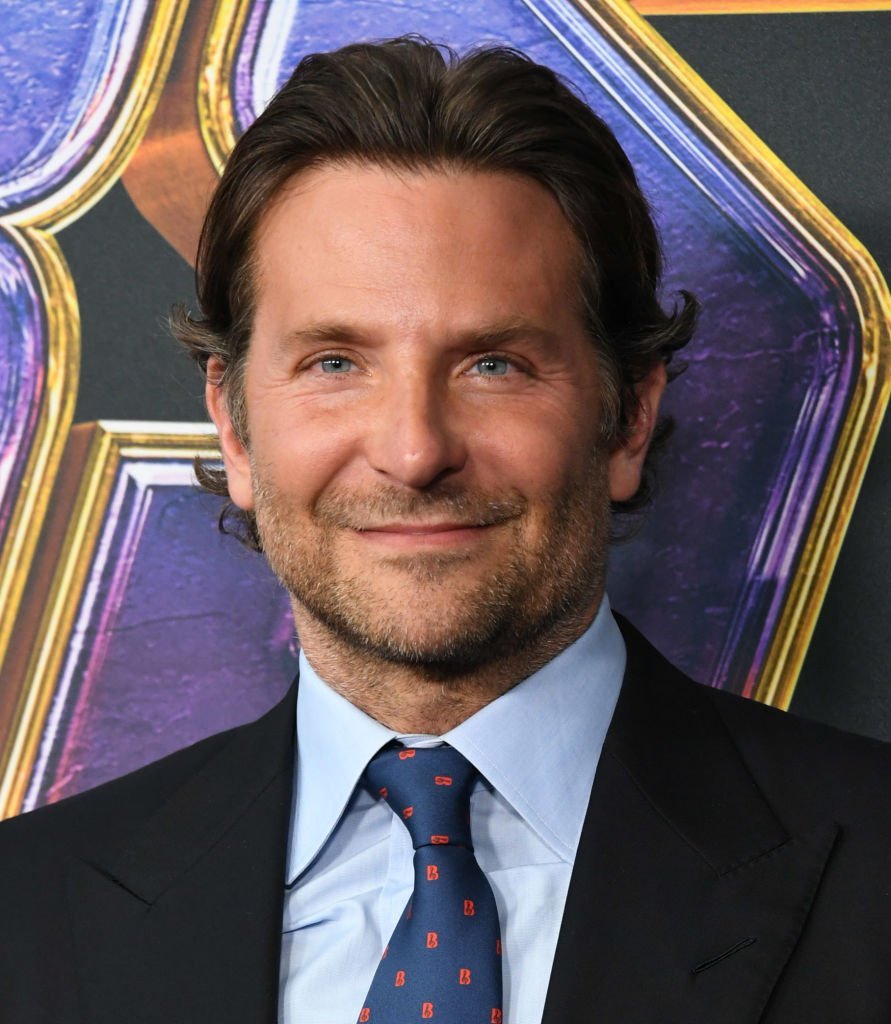 Bradley Cooper attends the World Premiere Of Walt Disney Studios Motion Pictures "Avengers: Endgame" at Los Angeles Convention Center | Photo: Getty Images
The incident which occurred on Saturday saw Oprah donning white athleisure gear. She paired the look with a black helmet for safety and sparkling white trainers.
Bradley, on the other hand, kept things simple. He was spotted rocking light blue trousers and a dark grey T-shirt. He completed his outfit with a black sports cap, monochrome trainers and a pair of dark sunglasses.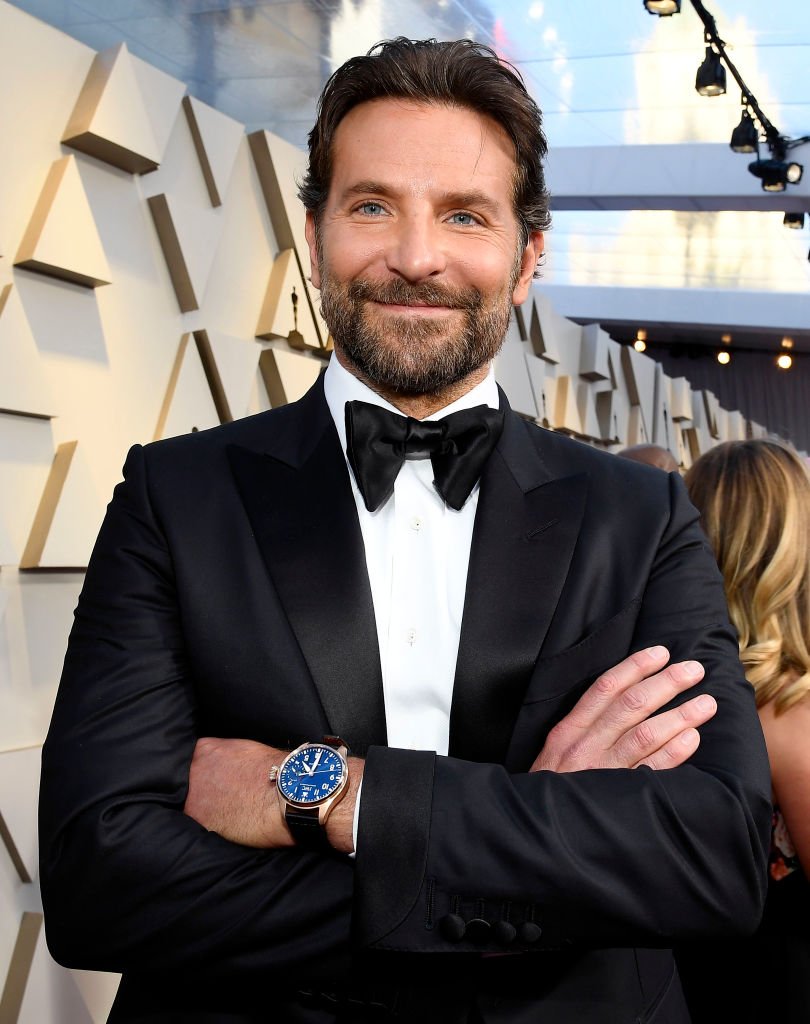 Bradley Cooper attends the 91st Annual Academy Awards at Hollywood and Highland | Photo: Getty Images
BRADLEY IS OPRAH'S BIGGEST FAN
The Sicily images wouldn't be the first that has the internet buzzing about Bradley Cooper and Oprah Winfrey. In an earlier interview, the actor expressed his deep affection for the TV chat show host.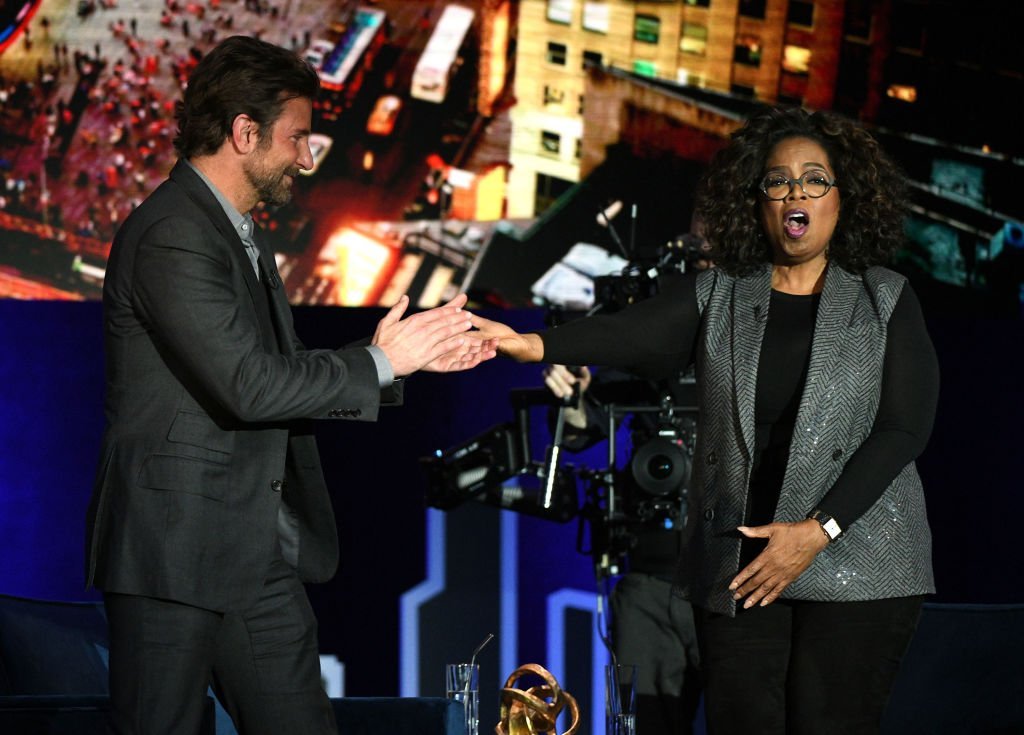 Bradley Cooper and Oprah Winfrey speak onstage during Oprah's SuperSoul Conversations at PlayStation Theater | Photo: Getty Images
As revealed by tapings of "Oprah's SuperSoul Conversations From Times Square" event, Cooper disclosed that he used to watch Oprah's shows as a young boy.
He did this alongside his grandparents in Philly, and when he moved to Los Angeles as a fresh aspiring actor, Bradley and his family went on a road trip to find Oprah's residence.
He also hailed the
65-year-old former talk show host
by saying that her unfeigned character through the years of her chat show "really gave me (Cooper) a beautiful lesson about how to behave in life. That I can dream and achieve my dreams."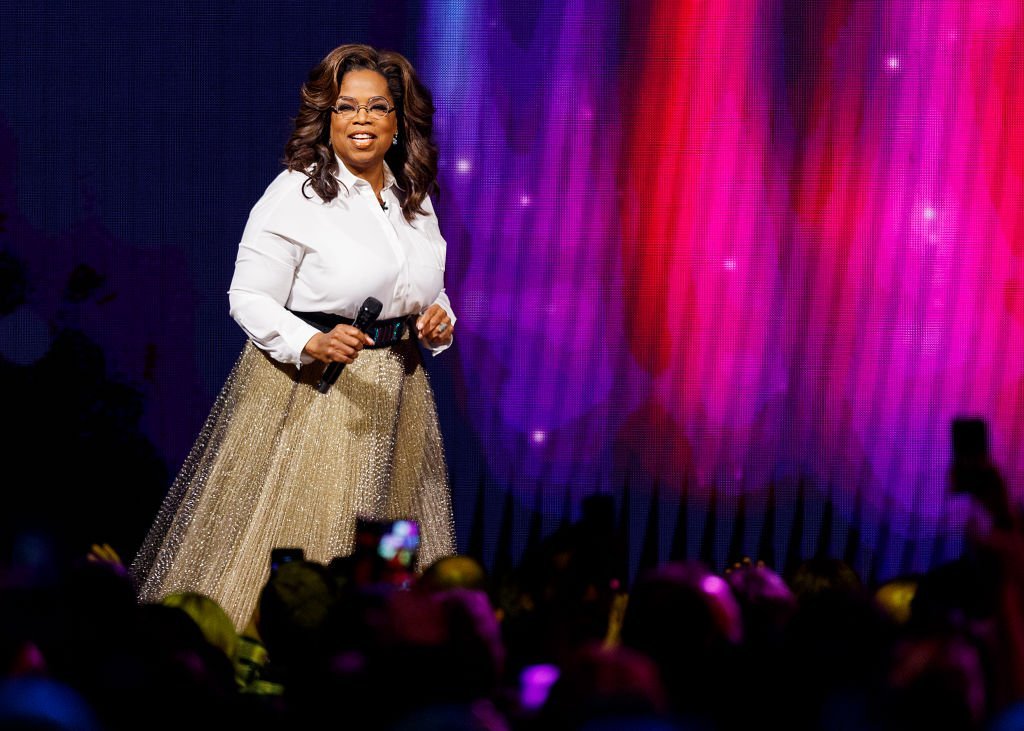 Oprah Winfrey speaks on stage at Rogers Arena | Photo: Getty Images
Cooper is among Hollywood's most famous personalities having featured as one of Times' 100 most influential in 2015. He has several prominent nominations to his name and is a Grammy Award and BAFTA Award winner.
Please fill in your e-mail so we can share with you our top stories!