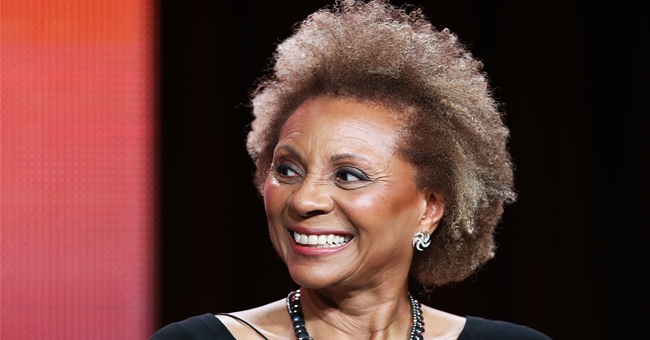 Getty images
Inside Leslie Uggams' 54-Year Interracial Marriage That Defied the Odds

The marriage between actress, Leslie Uggams and her Australian husband has strived for the past 54 years, despite their racial differences.
Amidst racial hate comments and recurrent Hollywood divorces, the couple has defied all odds, and have remained happily married.
"The Deadpool," actress, Leslie Uggams, who played the role of Al in the blockbuster movie is an African American Actress, married to Grahame Prat, an Australian.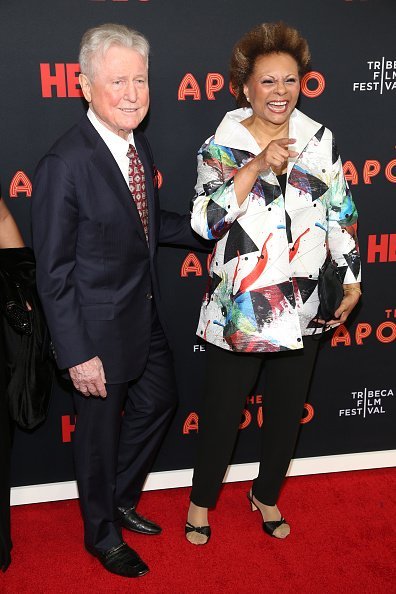 Grahame Pratt and Leslie Uggams at the 18th Annual Tribeca Film Festival 2019 Opening Night Screening Of "The Apollo" | Photo: Getty Images
The pair got married in 1965, at a time when inter-racial relationships were unacceptable, and even punishable in many parts of the country.
Leslie Uggams met her husband at the Professional Children's School of New York, where they were both students.
Their love story started after the pair ran into each other during one of Uggams's celebrity tours in Australia, and he became her manager afterward.
They dated for years before finally mustering up the courage to shutout naysayers and seek out their happiness together.
Once she was sure of her decision to wed, the actress gradually introduced her white beau to her family, with the hope of acceptance. In an interview with ILoveoldschoolmusic, Uggams revealed the technicalities she went through to get her aunt to meet her soulmate.
The star explained that she showed a colored photograph of Grahame to her aunt, which earned her a lecture on races and marriage. Her concerned aunt went further to coax her into a sort of commitment.
"When you're thinking of settling down for keeps, you'll make sure you marry a nice Negro Fella, won't you?" said Ugams's aunt.
She met similar opposition from other family members and friends alike, but she was determined to hold on to her Australian love.
The icon ignored all the negativities and tied the knots with her beau, but that would be the beginning of years of criticism for the couple.
The lovebirds kept receiving several cynical mails with racist comments, and tons of criticisms from fans due to their marriage.
They endured the racial slamming for years until the world accepted their love. When questioned about their successful years of marriage, the award-winning actress said:
"We laugh all the time, but it ain't always roses. We have fun together."
Fifty-four years down the line, the lovebirds are still happily married, with no regrets. Their near 54 years of marriage is blessed with two children, a boy, and a girl.
Her daughter, Danielle Chambers who is also an actress was born in 1970, while her son, Justice Pratt was born four years later, in 1976.
The legendary actress has been known to show off her beautiful family on her social media. Leslie is surely leaving a legacy for her family, even for years to come.
Please fill in your e-mail so we can share with you our top stories!