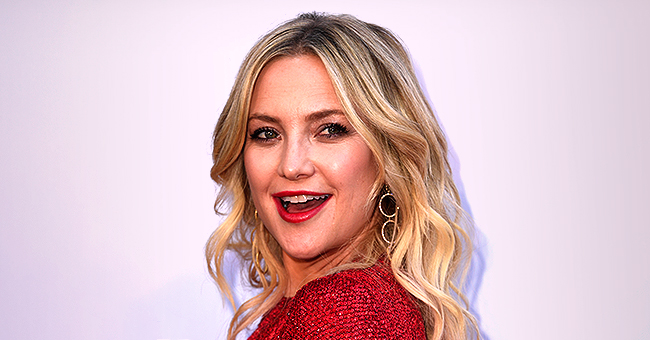 Getty Images
Kate Hudson Recalls the Time She Appeared Nearly Nude on an Instyle Magazine Cover
Kate Hudson reflected on her eight InStyle covers for the 25th anniversary of InStyle magazine and in particular the 2001 cover where she posed nearly nude.
The 2001 cover was controversial for then 22-year-old Hudson as she said in a video that the magazine was banned in several outlets for being inappropriate and although those were simpler times as the presence of social media and cell phones was limited, the magazines were still sold in other places.
This was not Hudson's first InStyle cover. She had her first shoot at the age of 16 with her mother Goldie Hawn which became her first magazine cover.
Hudson said to InStyle that she liked being naked and
"it doesn't take a lot for me to take my clothes off".
For the mother of three and Fabletics founder, her InStyle covers show her journey with her different body shapes from when she was 16 years old, to her first pregnancy and now to her current body shape after having three children.
Although posing pregnant may be uncomfortable for some women especially in high heels, Hudson told InStyle during her first pregnancy that she wasn't willing to give up high heels for pregnancy and she said
"I hope to be fashionably pregnant".
Things might have changed during her last pregnancy with regards to her shoes but she is still body confident and likes being naked as she also posed topless for a 2013 Glamour magazine cover.
Although Hudson has a great career she still invests time into her family and relationships. she told InStyle that she puts her energy into family and relationships.
Hudson showed this commitment and her love for her family in an Instagram post captioned
"My loves of my life".
Hudson has come a long way since her 2001 InStyle cover. When asked to describe herself in three words she said
"In 1996 – Adventurous, Fiery, Ambitious" and "Today – Thoughtful, Studious, Generous".
And she is more fun now [at age 40] than she used to be back when she posed nearly naked [at age 22] for InStyle.
Please fill in your e-mail so we can share with you our top stories!