Melania Trump's Watershed Moments: From Becoming a Model to Her First Christmas as the First Lady
Melania Trump is currently the First Lady of the United States of America. Her life has certainly taken some interesting and often unexpected turns over the years to get her to where she is now.
When Melania Trump was a little girl, she did not guess that one day she would be living in the White House. No one would have guessed she'd be married to the 45th president of the United States.
So how did a Slovenian factory worker's daughter end up as The First Lady? Here's a look at all the watershed moments in Melania Trump's life.
Discovered by Stane Jerko
Melania Trump (née Knavs)  started dabbling in modeling at the age of five. She was discovered by Slovenian fashion photographer Stane Jerko while she was for her friend to finish walking in a fashion show.
"It was January 1987 when I went home just before the end of the fashion show," Jerko revealed. "On the stairs of the Festival Hall, I saw a girl that immediately caught my eye. There stood a tall, slender and attractive long-haired girl with distinct eyes."
He offered her a trial shoot and she brought her own wardrobe to the shoot. Jerko revealed her initial photos were "very promising."
For their second photoshoot, Melania modeled clothes from a Slovenian textile factor. She used the pictures from the photoshoot to make up her first portfolio and launch her career as a professional model.
She changed her surname from the Slovenian "Knavs" to the German version "Knauss." Then at18, she dropped out of university and signed with a modeling agency in Milan. She began modeling for fashion houses in Paris and Milan.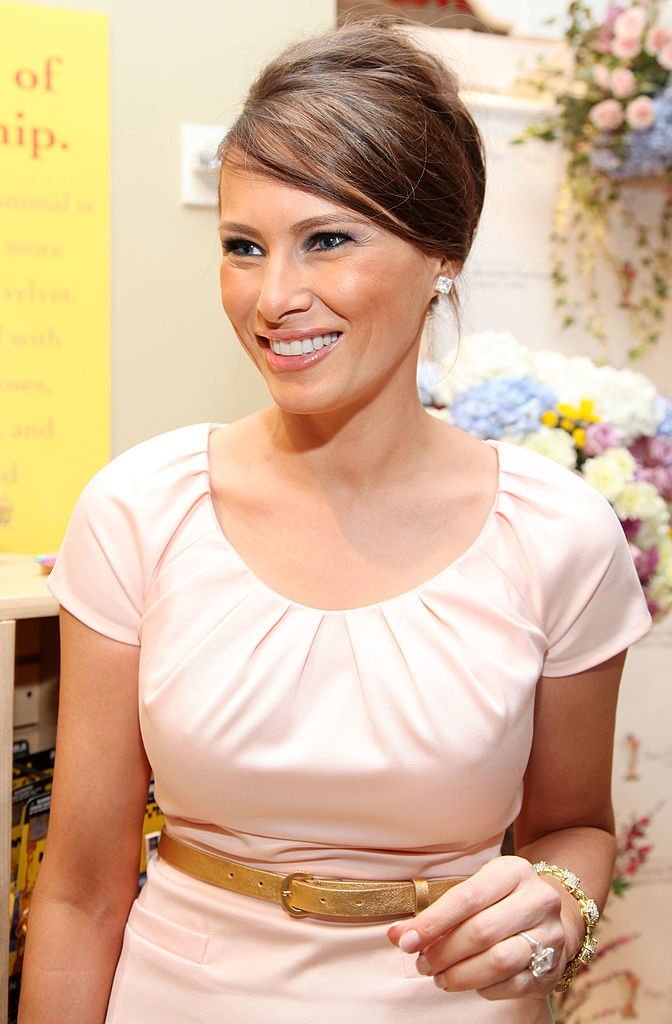 Meeting Paolo Zampolli
The next life-changing moment for Melania came in 1995. She met Metropolitan Models co-owner Paolo Zampolli. He loved her look and urged her to move to the United States of America.
Zampoli is also the reason Melania met Donald Trump.
In 1996, with Zampolli's help, Melania moved to Manhattan and where she moved into an apartment with photographer Matthew Atanian. Zampolli was a friend of her now-husband, Donald Trump.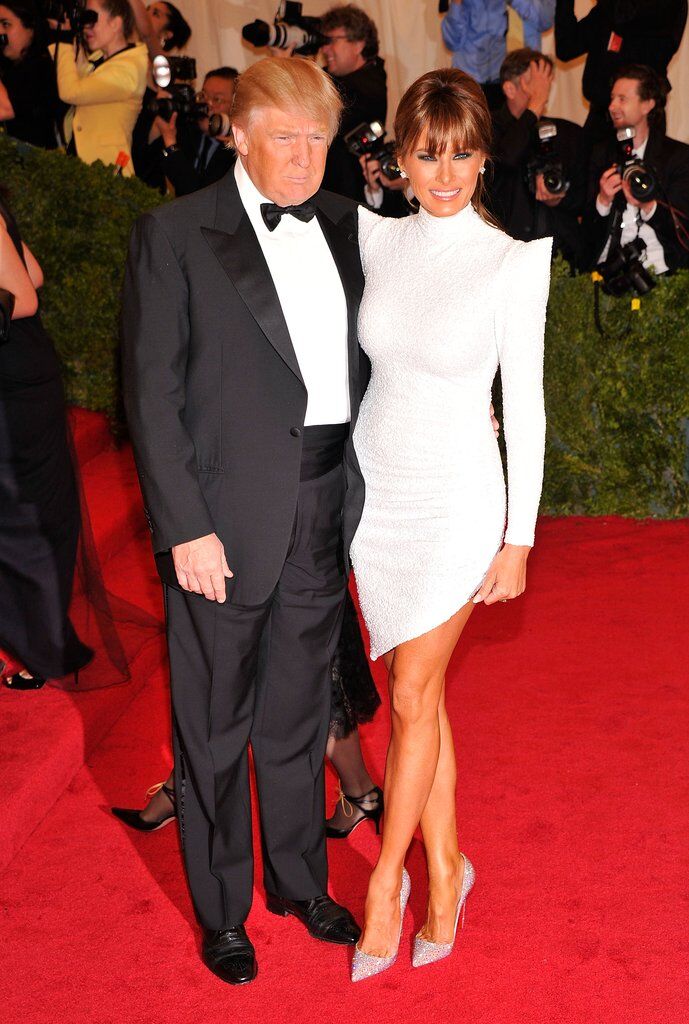 By 2010, Melania carved a space for herself in the modeling industry. She went on to launch a line of jewelry called Melania Timepieces and Jewelry as well as the Melania Skin Care Collection which she closed after becoming First Lady.
Meeting Her Future Husband
Besides helping launch her career, Zampoli is also the reason Melania met Donald Trump. In September 1998,  Zampolli, who was her manager, hosted a party at a Times Square nightclub called the Kit Kat Club (now the Stephen Sondheim Theatre).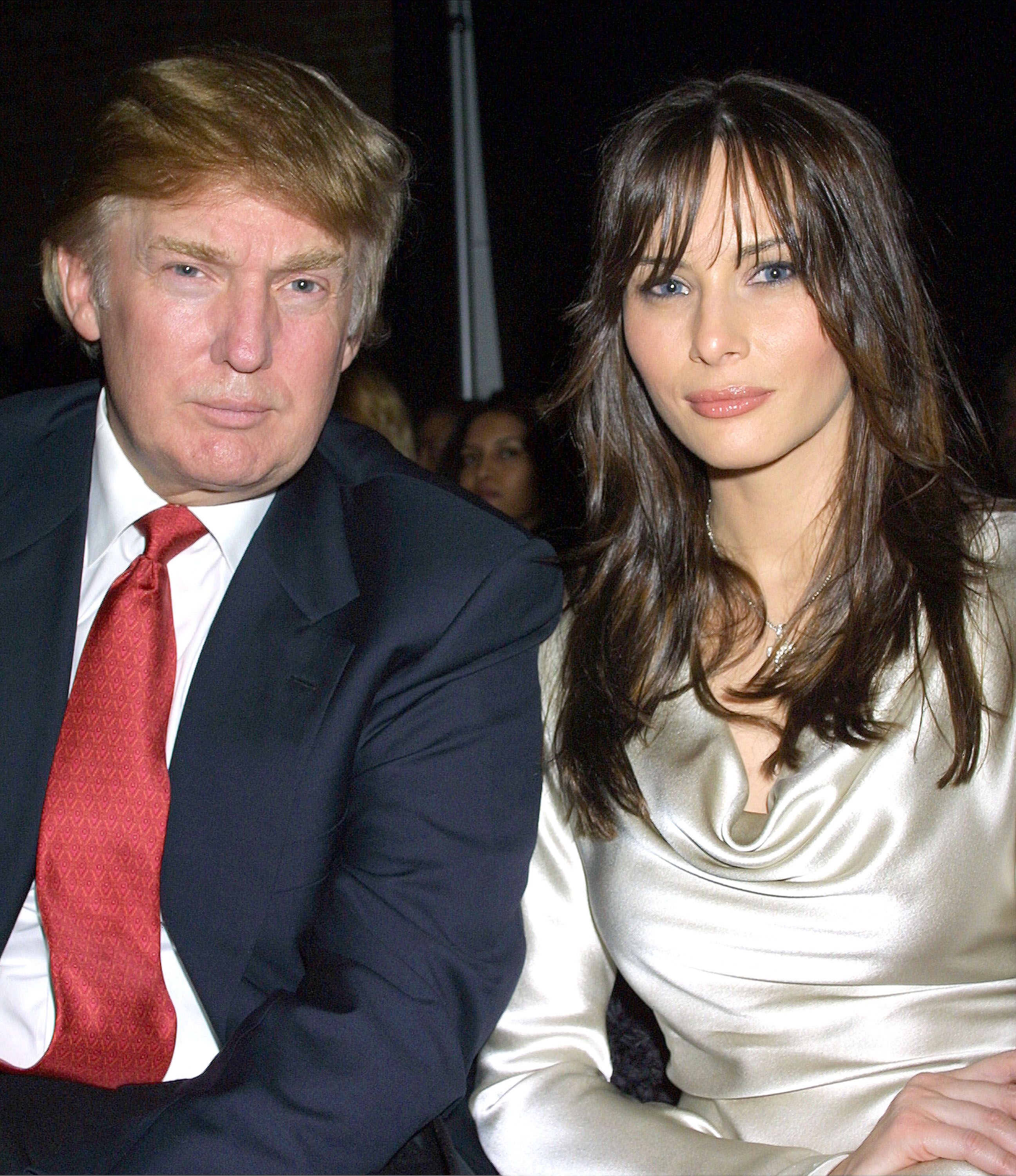 At the party, Melania met Donald Trump. At the time, Trump and his second wife, Marla Maples were separated and he came to the party with Celina Midelfart.
Trump approached Melania and asked her for her number but she refused and instead took his phone number. They began dating shortly after.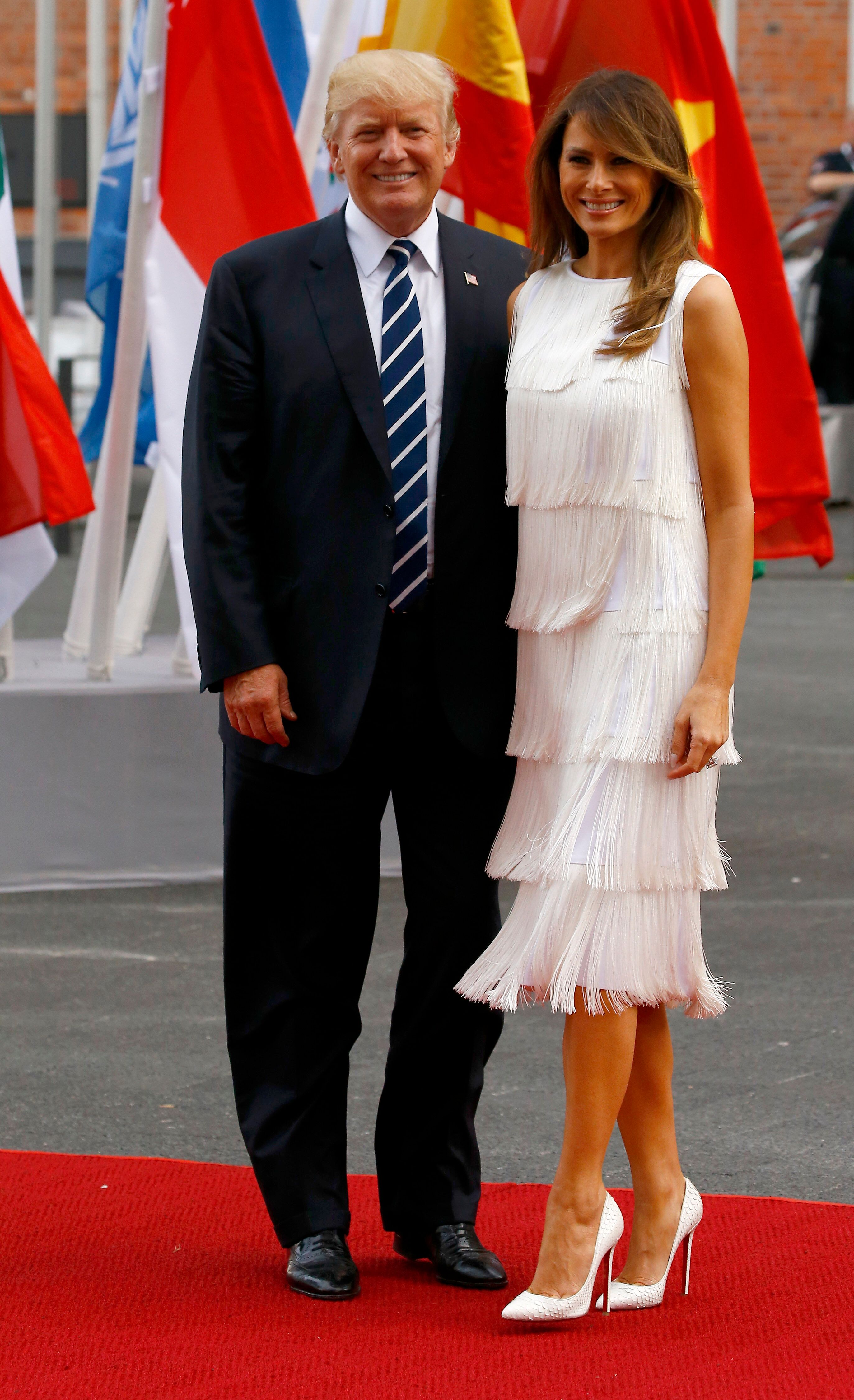 Marrying Donald Trump
In 2005, Real-estate mogul Donald Trump and model Melania Knauss tied the knot. The had an elegant and traditional ceremony withTrump s daughter, Ivanka, reading from the scriptures.
Following the ceremony, guests were treated to an extravagant reception inside a ballroom at Trump's stunning resort, Mar-a-Lago. At the time, Trump believed their marriage would be a long one.
Birth of Her Son
A year later, the Trumps welcomed their son, Barron William Trump, into the world. In a statement on, Melania revealed he was 8 1/2 pounds and was 21 inches long at birth.
Barron is the couple's only child together. However, Donald Trump has two children with his first wife Ivana Trump and a daughter named Tiffany from his second wife, Marla Maples.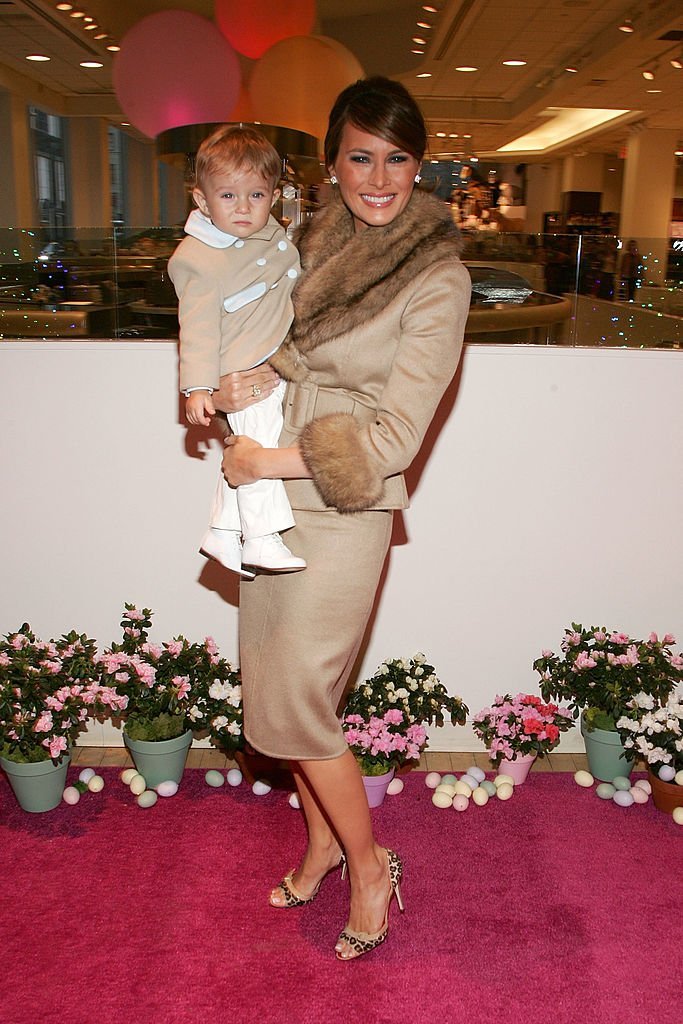 Melania has always been protective of her son. She has kept him out of the public eye as much as possible and limited his appearances at events where the press would be present.
"I teach him what is right, what is wrong," Melania explained in a recent interview. "He doesn't have a social media yet – he's not interested in it. He's all into sport."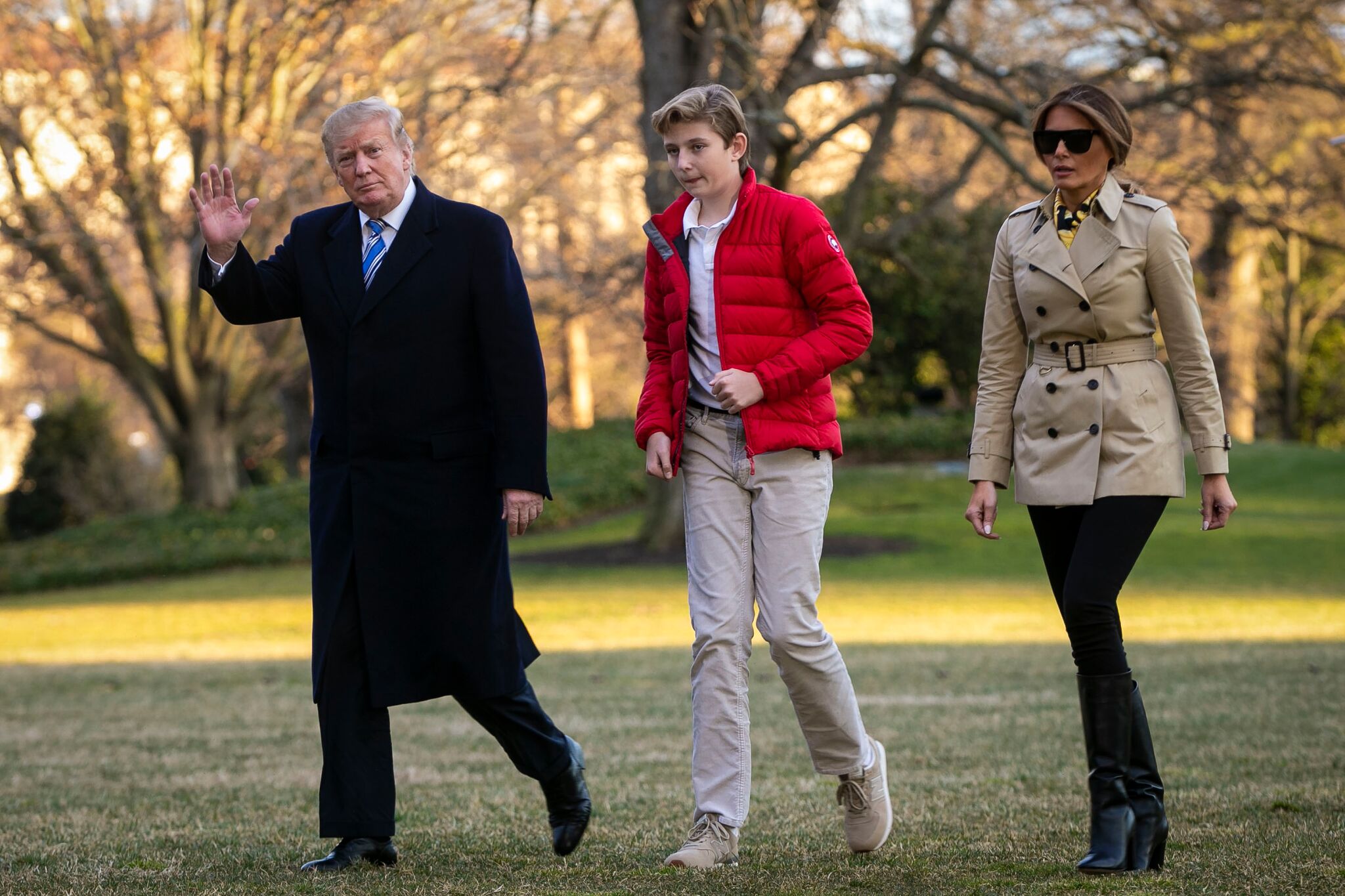 Becoming First Lady
When Donald Trump won the U.S. presidential election on November 8, 2016, Melania's life was turned on its head. Overnight, she went from model and mother to the First Lady of the United States of America.
Melania's approach to her position has been unique. For the first three months of President Trump's Administration, Melania did not move into the White House and instead opted to stay in New York with her son till the end of the year.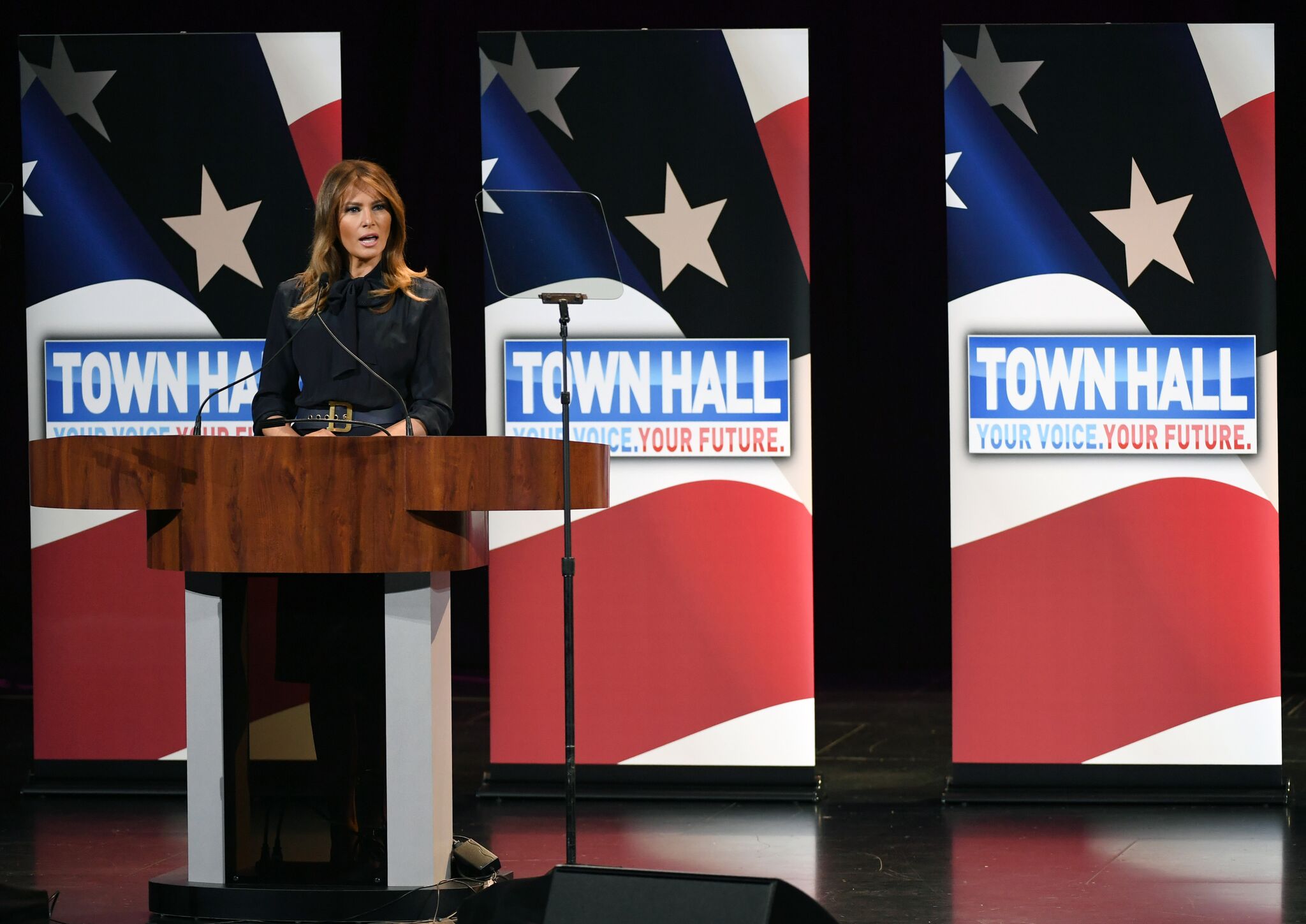 Her First White House Christmas
One of her first duties as First Lady was to decorate the White House for Christmas. She decided to implement a theme called "Time-Honored Traditions" to inspire the decorations for that year.
Each room represented a part of the theme. But decorating was only the start of her work for the season,  she was also required to host 100 open houses and receptions  to welcome "more than 25,000 visitors" to "walk the halls taking part in public tours."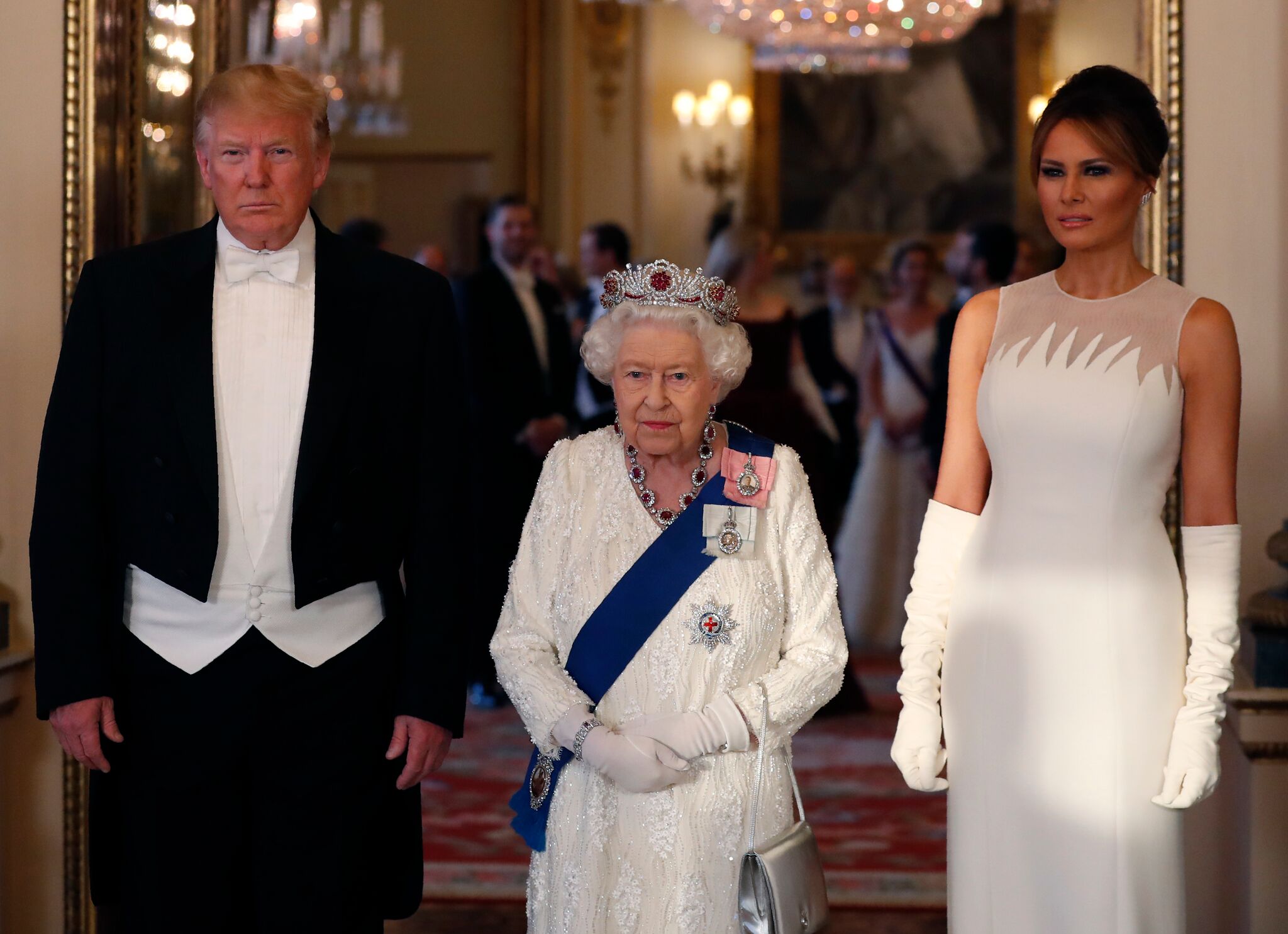 After the festive season, Melania became more involved in her duties as First Lady and has since launched her campaign against bullying, taken solo trips and attended and hosted many events. Commenting on being Trump's wife, she once said:
"I give him my opinions, and sometimes he takes them in, and sometimes he does not. Do I agree with him all the time? No."