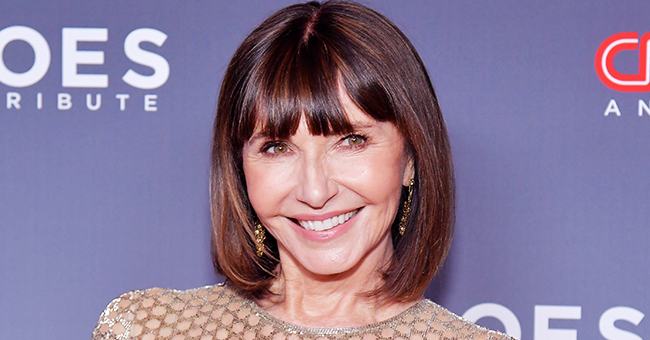 Getty images
Mary Steenburgen of 'Melvin & Howard' Fame Has 2 Adult Kids & a Granddaughter Who Looks like Her
It's been years since Mary Steenburgen became famous from starring in "Melvin and Howard." Now, she's a mother of two successful adult children and has a granddaughter who looks like her.
Mary Steenburgen, aside from starring in movies and TV shows, is all about family. She got married to her husband, Ted Danson since '95, but before him, she was with the actor, Malcolm McDowell.
With Malcolm, the "Melvin and Howard" star has two adult children, Lilly and Charlie, and the former is married to Charles Walton, with whom she has a daughter, Clementine.
Clementine is Mary's lookalike granddaughter, and the actress recently shared a post on Instagram with her, the little girl, and Lilly hanging out on the porch of her house. The actress in the caption defined happiness as hanging out on "Summer days on this old porch laughing with these beloveds."
In another photo, she posed leaning into Danson, with a heart-shaped emoji as the only caption. Mary in the years since she won an Academy Award for Best Supporting Actress in "Melvin and Howard" has starred in a lot of big and small screen productions.
Most recently, the Golden Globes winner had a guest role on ABC's "The Conners," and she shared on Instagram a photo of a scene where she pokes her finger against an angry-looking man's chest.
Mary also starred in "The Last Man on Earth," and in 2017, she shared a photo with some of her castmates looking happy and cheerful.
The best thing about Mary's life and talent is that her children inherited the latter, and have successful careers in Hollywood. Lilly is an actress best known for starring in "Sons of Anarchy," and the movies, "Suing the Devil," and "Pound of Flesh.."
Charlie, on the other hand, went into directing and owns the Website, The Girls Above Me. He is more known than his sister, and his life has been full of heartbreaks from failed relationships.
The California native's longest relationship was with Ren Rooney of "The Girl with A Dragon Tattoo" fame, whom he dated from 2010 to 2016. After it ended, he got linked with Phoebe Tonkin, of "The Vampire Diaries," but neither of the two confirmed the existence of a relationship.
Charlie's next famous relationship was with Emilia Clarke of "Game of Thrones," but she ended it in February due to work commitments. Recently, the Hollywood director got photographed with Lily Collins, the daughter of Phil Collins.
According to the Daily Mail, the two shared a lot of PDA in between going for a walk, having coffee, and going to the movies. They are yet to confirm the relationship, but hopefully, she'll be the "One" for Charlie, who made it known that he envisions a wife and kids in his future.
Please fill in your e-mail so we can share with you our top stories!