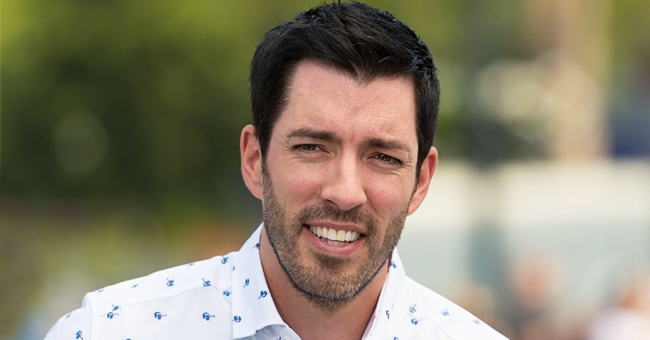 Getty images
Drew Scott's 'Property Brothers' Fans Think He Will Make a 'Great Dad' after Seeing a Pic with His Wife's Nieces
Drew Scott, one of the stars of the "Property Brothers" show, recently took to his official Instagram account to share a very special snap of himself and his wife's nieces.
In the photo, the 41-year-old can be seen happily smiling at the camera while Linda Phan's nieces try to hold onto his legs in a very sweet family moment.
The photo immediately led fans of the show to use the comment section to praise Drew for being so good to them, and to tell him that he will be an amazing father one day.

Photo: Instagram/mrdrewscott
SAVING THE WORLD FOR FUTURE GENERATIONS
Under the photo, Drew explained why people should care more about our planet, and that children should be the main reason for it. He wrote:
"Why we should all care about our planet... for all our little ones. Spending time with family and kids drives me to work even harder to ensure we can ALL enjoy moments like these!"
Drew has been spending quite some time with the little girls, especially after his announcement that he and Linda wanted to have children of their own.
The couple tied the knot back in 2018 and, since then, fans have been eagerly waiting for some news regarding a pregnancy. However, nothing has come up yet.

Photo: Instagram/mrdrewscott
FANS ARE GETTING IMPATIENT
Every time Drew or Linda post a photo on social media, people are sure to rush in and leave a comment asking them about babies, but neither of them has issued a response yet.
According to Drew, they have already discussed how many children they want to bring into the world, with the numbers ranging from two to four.
But, during an interview with People Magazine, the 41-year-old also said:
"We said maybe twins, but why not have octuplets and just get it over with?" Linda is the one that is pushing for twins. We both want to have kids, but we've talked about having two, three, four."
For now, fans will have to be patient because, as Drew put it, they are trying to go with the flow and see what happens.
Please fill in your e-mail so we can share with you our top stories!