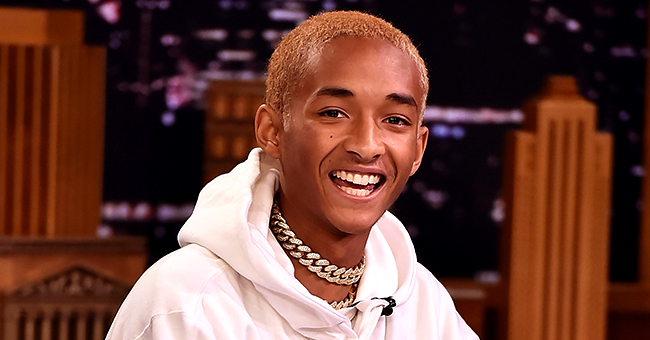 Getty Images
Watch Jaden Smith Shave His Head Onstage during Toronto's Veld Music Festival

Jaden Smith, 21, shaved his head on stage in the middle of a concert in Toronto saying "it happens."
Jaden Smith has always made it clear that he was going to live life on his own terms, regardless of what that looks like to other people.
During his latest gig in Toronto, Smith brought out an electronic hair razor in the middle of his set, shaving his short hair into a full buzz cut, all this while performing in front of a huge crowd.
A Random Decision
As for what the reason was behind his sudden haircut, he said on Instagram:
"Toronto, It Happens. Thank you for the love. Go stream ERYS #MSFTrepToronto"
After the surprise haircut, Smith went on to continue his performance dressed in baggy jeans, a denim vest, and graphic shirt.
Bold Fashion Statements
Jaden and his sister Willow have always been known for being eccentric, and for their bold fashion statements. From shaving his head on-stage, to having a sports car in the air as he performs, these are only some of the many things he's done just because he felt like it.
Last year, Jaden was the subject of criticism after he stepped out in a dress. However, while many people think this is an odd thing to do, he defended himself by saying it's iconic.
"If I Wanna Wear A Dress, Then I Will, And That Will Set The New Wave…JADEN SMITH #ICON. [sic]"
Smith has always been vocal about the different trends in the fashion world, even wearing skirts on special occasions such as proms, and random errands days.
The Smith family is not afraid to take risks and going the unconventional way of living, hoping to veer away from society's stereotypes. In fact, to aid this, Jaden began his very own gender-neutral clothing line to support this cause.
Please fill in your e-mail so we can share with you our top stories!