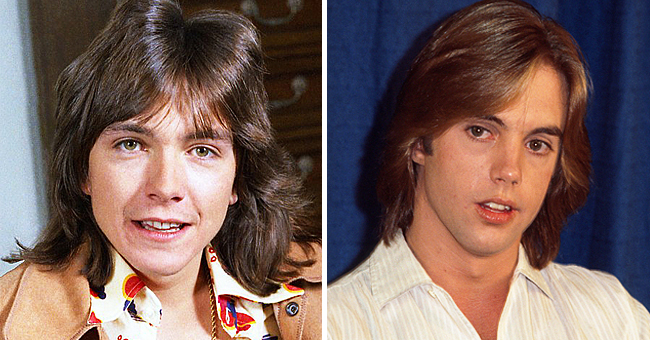 Wikipedia / Getty images
Inside the Bond between the Four Cassidy Brothers
"The Partridge Family" will always be synonymous with the fame of the Cassidy clan. Like their father Jack, the four Cassidy brothers became successful in the entertainment industry. Brotherly love and a shared passion for showbusiness forged bonds that withstood even the "significant" events in their lives.
When David Cassidy died on November 21, 2017, at the age of 67 from organ failure, it hit the family hard. The 1970s "The Partridge Family" heartthrob had been in a Fort Lauderdale hospital in dire need of a kidney transplant with his three brothers, Patrick, Ryan, and Shaun by his side.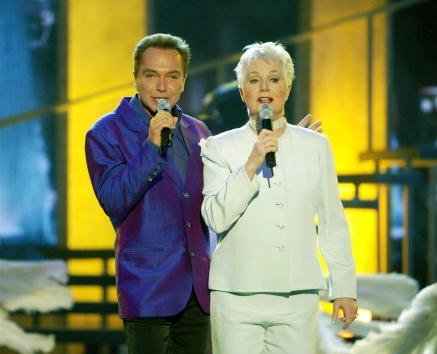 David Cassidy and Shirley Jones perform during the TV Land Awards 2003 at the Hollywood Palladium on March 2, 2003, in Hollywood, California. | Source: Getty Images.
Although they are all Jack's sons, David was born out of Jack's first relationship with Evelyn Ward. Later Jack married the actress Shirley Jones, with whom he has Patrick, Ryan, and Shaun.
At the time of David's passing, the brothers "had spent time out of contact," and as sad a circumstance it was, it also brought them back together.
"Even though the loss of my father was hard, it really brought my uncles, myself and my brother back together," David's daughter, Katie Cassidy said. "I think that's the silver lining."
Shaun shared a tribute to his brother on social media as he reminisced about their childhood days and the pillow fights they used to have.
"During the battle, he would regale me with hysterical stories of our father, often culminating in his taking a giant leap off my top bunk," Shaun wrote. "I tried to catch him, of course. I always tried to catch him. But I never could. Now, I will carry him, along with all of the funny/sad/extraordinary days we shared, none more filled with love than these last few at his side."
The brothers had always been close when David passed, Patrick lost his "best friend" and brother. Patrick, like his brothers Shaun and David, became a successful television director and producer of series like "Emerald City," "Blue Bloods," and "Cold Case."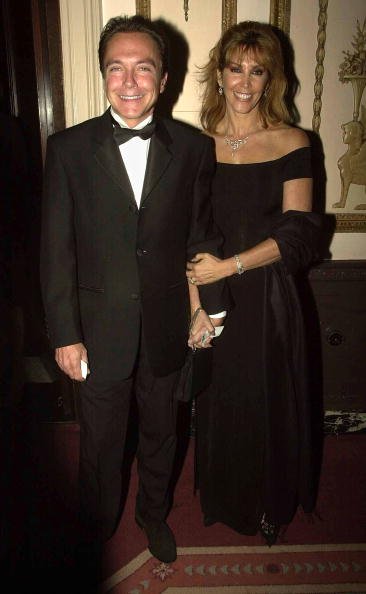 David Cassidy and his wife Sue arrive at the third annual Directors Guild of America Awards June 9, 2002, in New York City. | Source: Getty Images.
During the 1990s, David and Shaun's work together also marked the beginning of David's Las Vegas success. The brothers teamed up in 1993 for the Broadway production of "Blood Brothers," a highlight of David's life.
"It was so successful instantly for the both of us, and it changed my life and his," David recalled in 2001. "It took me to the next plateau, and people saw me as not just a pop star but as an actor and as a draw for ticket sales."
They followed up on the success of "Blood Brothers" with a renovation of the Las Vegas show "EFX" in 1996, the start of David's Vegas success.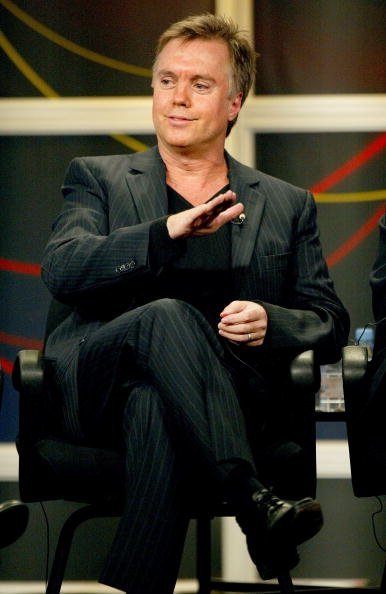 Show Creator/Executive Producer Shaun Cassidy attends the panel discussion for "Invasion" during the ABC 2005 Television Critics Association Summer Press Tour at the Beverly Hilton Hotel on July 27, 2005, in Beverly Hills, California. | Source: Getty Images.
In 2009 followed another Cassidy collaboration with the ABC show "Ruby & the Rockits" and Shaun as the executive producer.
As a revamp of the 1970s, hit show "The Partridge Family," the musical show centered around two brothers and their former rocking careers while one reunited with his long-lost daughter.
With David in one of the lead roles alongside Patrick, the youngest of the brothers, Ryan made the casting complete as the lead set dresser.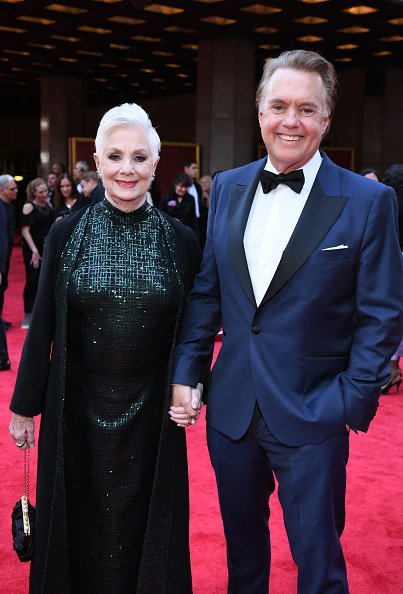 Shirley Jones and Shaun Cassidy attend the 73rd Annual Tony Awards at Radio City Music Hall on June 09, 2019, in New York City. | Source: Getty Images.
But a family working so closely together can have its drawbacks, as Shaun elaborated on their work together on "Ruby & Rockits" during an interview.
"The double-edged sword of working with family is it can be the most fulfilling experience you've ever had. But the flip side is it can also be the most tortuous and most stressful because it's your family and the lines can get blurry," Shaun said.
Ryan is the only brother the went into set designing apart from his work as an actor and included working on sets of shows like "The King of Queens." His acting career spanned across stage, television, and movies that include "Smallville," "Dirty Dancing," and "The Pirates of Penzance."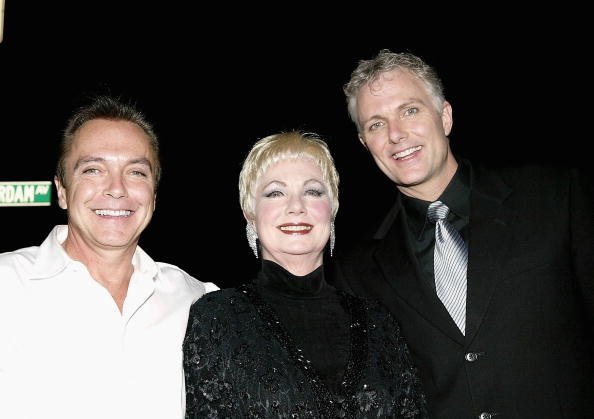 Actor David Cassidy, actress Shirley Jones and actor Patrick Cassidy arrive at the 49th annual Drama Desk Awards at the La Guardia Concert Hall in Lincoln Center May 16, 2004, in New York City. | Source: Getty Images.
Patrick got his first credited onscreen appearance at the age of nineteen in the television movie, "Midnight Offerings" in 1981. Only a few years earlier Patrick dreamt of a different future.
As the star quarterback for Beverly Hills High School in 1979, Patrick wanted to pursue a career in football. But when he broke his collarbone during his senior year, Patrick gave the drama department a try, and soon his acting career began.
In 2004, Patrick and his mother Shirley worked together on the musical "42nd Street." Their collaboration made Shirley and Patrick the first mother-son combination to work together in a Broadway musical.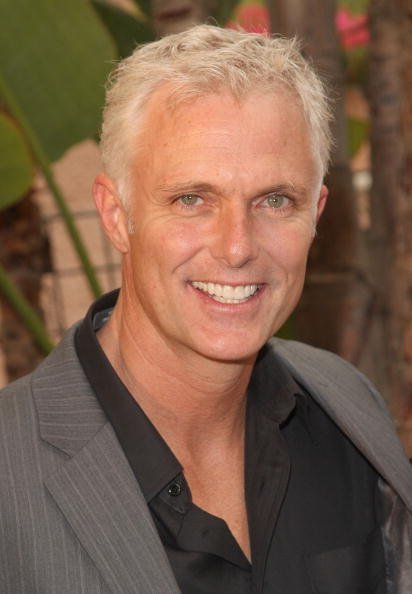 Patrick Cassidy arrives at the 13th annual Families Matter benefit celebration on May 29, 2009, in Beverly Hills, California. | Source: Getty Images.
Even though Patrick is best known for his appearances in "Smallville," "Castle," and "The New Adventures of Superman," he most recently appeared in the 2016 film "Late Bloomer," preceded by guest appearances in "K.C. Undercover," "Major Crimes," and "The Neighbors."
Twice married and once divorced, Patrick's first marriage to Anja Stewart in December 1987 lasted only a year. Six years later the youngest Cassidy brother married Melissa Hurley, with whom he has two children.
His brother Shaun went on to have eight children. With his eldest son, Jake all grown up, Shaun burst with pride when Jake and his girlfriend Georgie got engaged. In July 2019, Shaun took to social media to express his anticipation of his son's upcoming wedding.
Please fill in your e-mail so we can share with you our top stories!