The Life of Geoffrey the Butler after 'The Fresh Prince of Bel-Air' Ended
Twenty-one years after the end of "Fresh Prince of Bel-Air," Joseph Marcell is still stopped in the street whenever someone recognizes him as Geoffrey, the British butler of the Banks family in the hit '90s sitcom.
Marcell, a classical trainer actor whose first love was theater and Shakespeare, says he doesn't miss Geoffrey or any other of his past roles. For him, the comedic role was just an "assignment," and now he's moved on almost entirely to acting only on stage.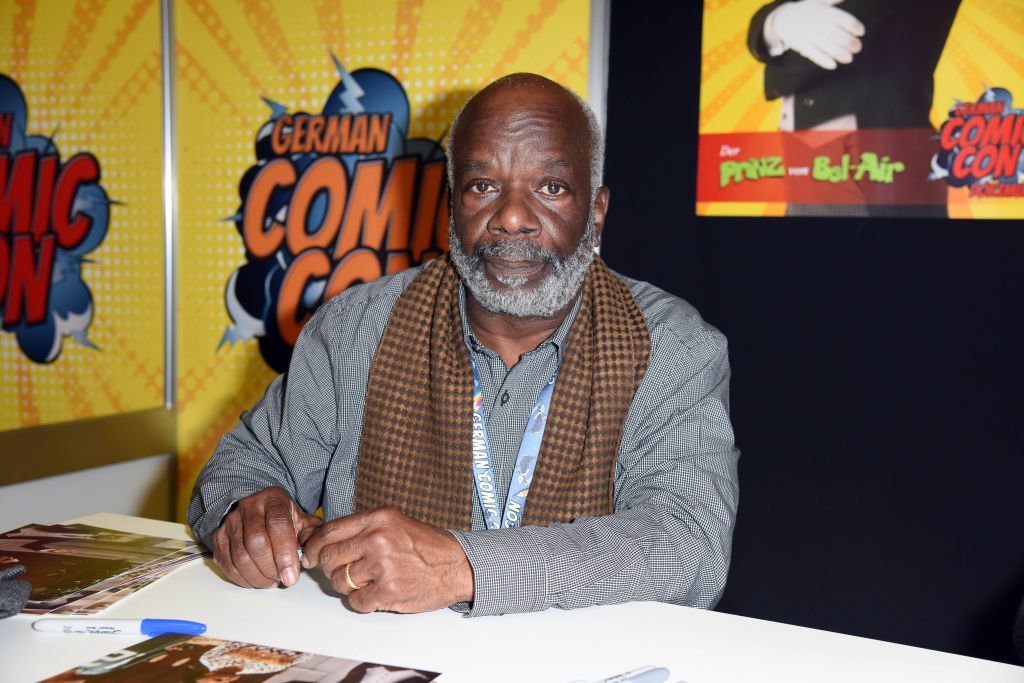 THE START OF HIS JOURNEY
The 70-year-old was born in the Caribbean island nation of St Lucia but grew up in London. At 18, he discovered his passion for acting after attending a performance by the American Negro Ensemble,  a play called "Black New World."
Soon after, he went on to study at The Central School of Speech and Drama, and afterward, he got a contract with The Royal Shakespeare Company in 1972. At first, Marcell was just one of the actors that filled backgrounds when big crowds were needed on stage, but he had a steady growth to earn more and more roles in different plays.
Had such fun @AriseTV360.Great to talk to you.#KingLear #Joseph Marcell #nyuskirball pic.twitter.com/Z7YzEXrDhh

— Joseph Marcell (@mrjmarcell) October 5, 2014
"I watched and learned," he told Kreol Magazine. "That is the wonderful thing about working for a company like the RSC. It is a long contract, and you learn so much, just being surrounded by all that talent."
He first visited the U.S alongside the RSC with a Broadway production of "Sherlock Holmes." He also joined the Shakespeare & Company ensemble in Massachusetts and became part of an RSC tour with 5 actor productions of Shakespearean plays.
GEOFFREY IS BORN
It was then that the opportunity to play the role of Geoffrey presented. And he didn't think twice to audition and snatch the part, even if that meant being away from his family at the time.
"It was an amazing chance to work with a predominantly African-American pool of talent," he recalled. "I had no idea what would happen or that I would still be being followed through the streets today by people calling 'Geoffrey' in the hopes that I will react and confirm their suspicions."
And continued:
"Being away from my family proved lonely at times, my daughter was young, but we made the decision not to leave the UK altogether. We became a part-time family, and our telephone bills were monumental."
August 10, 2017
Marcell was on the show through its six seasons, and after its end, he moved back to England where he has become a veteran stage actor.
LIFE AFTER FRESH PRINCE
These days, Marcell is part of the board of The Globe, a playhouse and acting company in London.
He's still part of the Royal Shakespeare Company, and has giving life to characters such as King Lear, Otello, Titus Andronicus, and has participated in plays like "Macbeth," "A Midsummer's Night Dream," "Lady Windermere's Fan," "The Tempest" and "Gem of the Ocean" among others.
We cheered our guy Alfonso Ribeiro at Dancing with the Stars; Karyn,Tatyana & me, #JosephMarcell. We hope you win. pic.twitter.com/94w9VCLLhP

— Joseph Marcell (@mrjmarcell) November 12, 2014
"The screen pays better, but the stage is for the soul," he told Kreol Magazine of his love for theater. "The stage forces you to maintain performance over several months. You learn to adjust to the eccentricities of your director and the discoveries of your fellow actors. The interaction with the audience keeps the play alive and evolving."
One of his recent works, however, made his return to the screen as part of the cast for Netflix's original film "The Boy Who Harnessed the Wind." He also made small appearances on "HERO Inspired by the Extraordinary Life & Times of Mr. Ulric Cross," and "Wrapped Up In Christmas."
Marcell is set to take part in the upcoming in the indie horror drama, "The Exorcism of God."