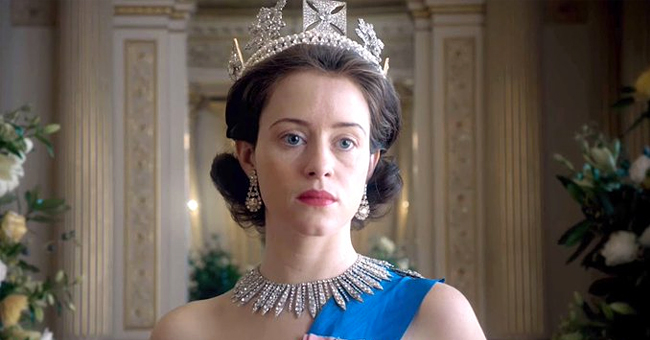 twitter.com/wwd
'The Crown': What the Series Gets Wrong about the Royal Family

Through two seasons of the Netflix historical drama, there have been a lot of outrageous revelations about the Windsors' intimate life, and even English history, but some have pointed out several inaccuracies.
However well done "The Crown" is, it is still a television drama that takes some liberties for the sake of entertainment, and it should not be mistaken for a history lesson. Take a look at some of the things that are creatively portrayed on the show.
Rumors and myths about the British Royals are in fact intertwined into the plot to keep things interesting. On Season 2, especially, Prince Philip, the Queen's husband, is portrayed as a really awful character, something that Elizabeth II is reportedly not happy about, even though she reportedly "loved" the first season.
PRINCE PHILIP AND PRINCE CHARLES
One of the things that the Queen disagrees with is that Season 2 makes Philip look bad, being portrayed as an insensitive father to his eldest son, Prince Charles.
In episode 9, for example, Philip calls Charles "bloody weak" because he doesn't defend himself from bullies. According to Glamour, the Queen said that Philip's lack of sympathy for his son is an invention.
THE PROFUMO AFFAIR
Named after then-Secretary of State for War, John Profumo, this scandal involved not only powerful (and married) English men throwing parties with many young "call girls," but it also represented a security threat for the UK when one of those girls became involved both with Profumo and a Soviet military officer.
While the show suggests that Philip was among the men that attended these infamous parties organized by Dr. Stephen Ward, there is no evidence of this.
INFIDELITIES
Rumors about Philip's infidelities are nothing new, and the show doesn't shy away from explicitly and implicitly portraying them, going as far as implicating him with actual women that probably didn't even meet the Queen's husband.
Such is the case of the Russian ballerina, Galina Ulanova, who is implied to have carried on an affair with Philip. But neither this nor any other cases of Philip cheating on his wife has ever been proven.
LORD ALTRINCHAM
While there was in fact an educated man named Lord Altrincham who caused a stir with his open criticism of the royal family in both the written media and TV in the late 50s, the meeting between him and Elizabeth II that is portrayed on the show is pure imagination.
He did reportedly meet with the Queen's assistant private secretary, and his views about the royals eventually helped modernize the British monarchy.
WINSTON CHURCHILL
During Season 1, Prime Minister Winston Churchill plays a key role in mentoring the recently crowned Elizabeth II as she gets used to her new position of power. But the true nature of their relationship is not portrayed accurately.
While Churchill did offer advice to the young queen, the two had a much warmer relationship than what we see in the series. It is said that they used to have fun and laugh together, and that they truly cared for each other.
"It was always such fun," are the actual words of Elizabeth II about their meetings.
GORDONSTOUN SCHOOL
Considering what we see on the show, we would think that Prince Charles doesn't have a single good memory about Gordonstoun, the northern Scotland boarding school that he attended by his father's desire.
According to the series, Charles was a target for bullies during his time there, which left a mark on him forever. But despite admitting that he had some hard times at the school, he also defended the virtues of the institution and credited it with helping him develop as a human being.
THE THURSDAY CLUB
The weekly gathering of influential men that Philip is a member of did exist. Because of the position of power of the exclusive members of this club, it has always fascinated the British press.
But there is nothing that proves that these men were part of anything scandalous beyond drinking together. It was certainly far from being the den of vice the show portrays.
VENETIA SCOTT
One of the better examples of artistic licenses taken by the showrunners when it comes to fact and fiction is the appearance of a character named Venetia Scott on Season 4's fourth episode, who is Churchill's secretary.
After Scott gets run over by a bus because of a smoky fog that settles in London, the Prime Minister finally has a proper response to the serious situation. But while the fog in question did hit the UK capital during those times, there was no Venetia Scott.
PHILIP KNEELS IN FRONT OF THE QUEEN
In Season 1, when Elizabeth is crowned Queen, Philip is very troubled about having to kneel in front of his wife, despite her position.
But while there are some accounts of tensions within the couple because of Philip's trouble coping with being in the shadow of his wife in the early years of her reign, it is unlikely that someone of royal origin would have questioned such an important part of royal protocol.
Season 3 of "The Crown" will be available on Netflix in November, and we can't wait to know what the Queen will think about it.
Please fill in your e-mail so we can share with you our top stories!