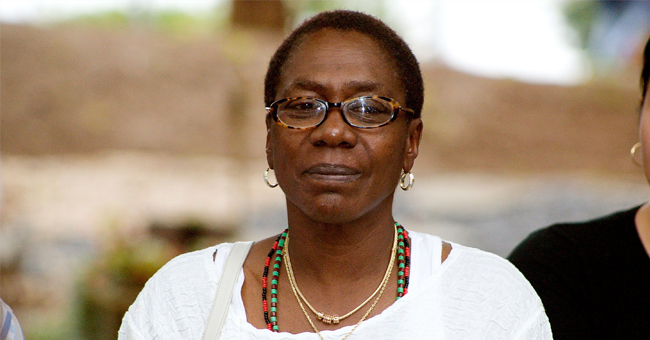 GettyImages
FX Greenlights Docuseries about the Lives of Tupac Shakur & Mom Afeni
FX Network announced a new docuseries following the life of Tupac and Afeni Shakur titled "Outlaw:: The Saga of Afeni and Tupac Shakur." Afeni, a known activist and former Black Panther member, and Tupac, one of the most iconic rappers of the '90s, had a problematic yet inspiring relationship.
According to reports, FX has announced a new five-part series that will delve into the life of Afeni and Tupac Shakur, one of the mother-son duos most controversial in the entertainment industry.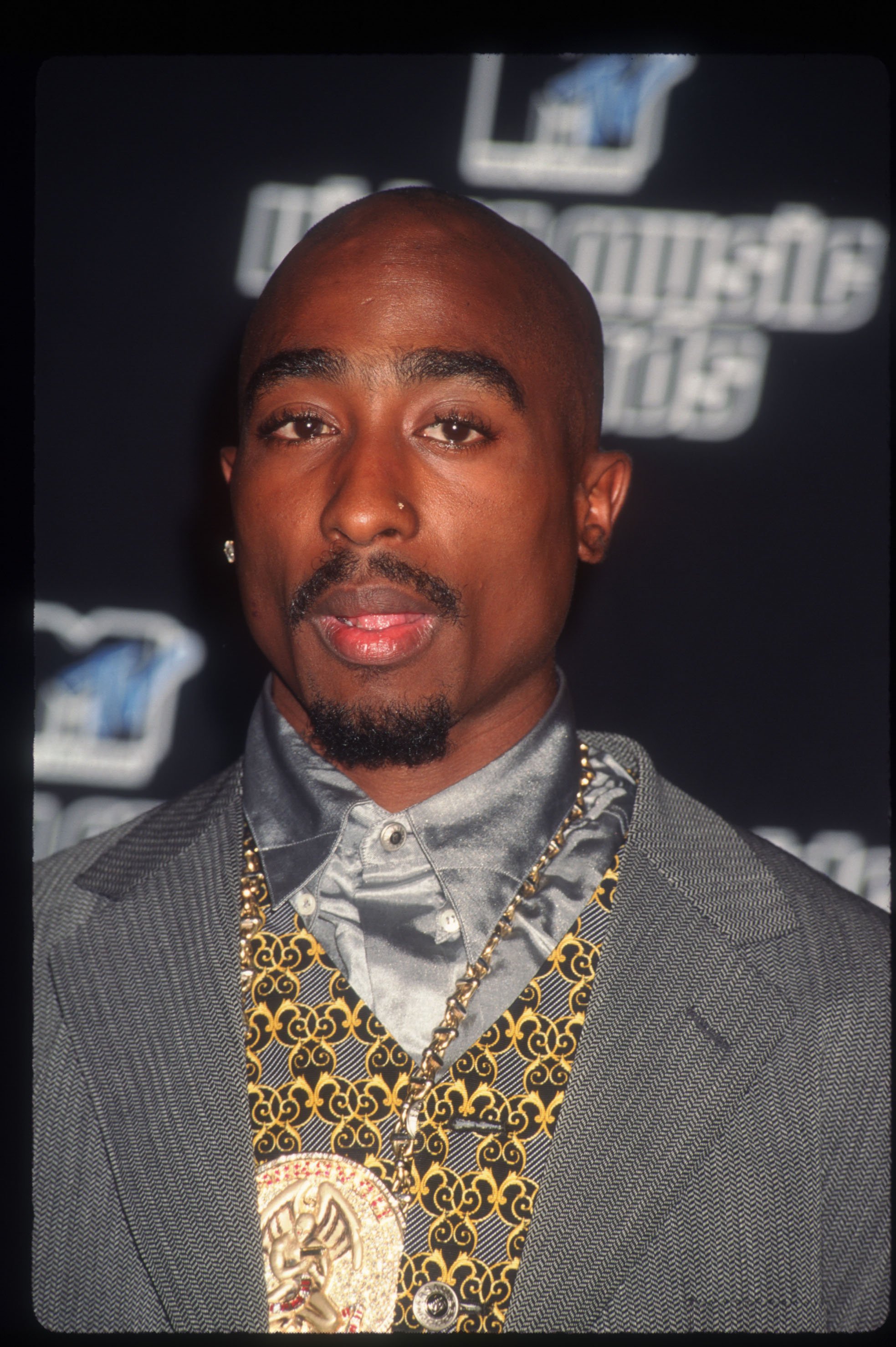 Tupac Shakur stands backstage at the MTV Video Music Awards September 4, 1996 in New York City. | Photo: GettyImages
"Outlaw: The Saga of Afeni and Tupac Shakur" is "an intimate wide-angle portrait of the most inspiring and dangerous mother-son duo in American history, whose unified message of freedom, equality, persecution, and justice are more relevant today than ever," read a press release.
The series will be directed by Emmy-nominated Allen Hughes, better known for his work at 2017 HBO's "The Defiant Ones," a docuseries that followed the lives and careers of Dr. Dre and Jimmy Iovine.
A release date will be announced in the next months, according to Vulture.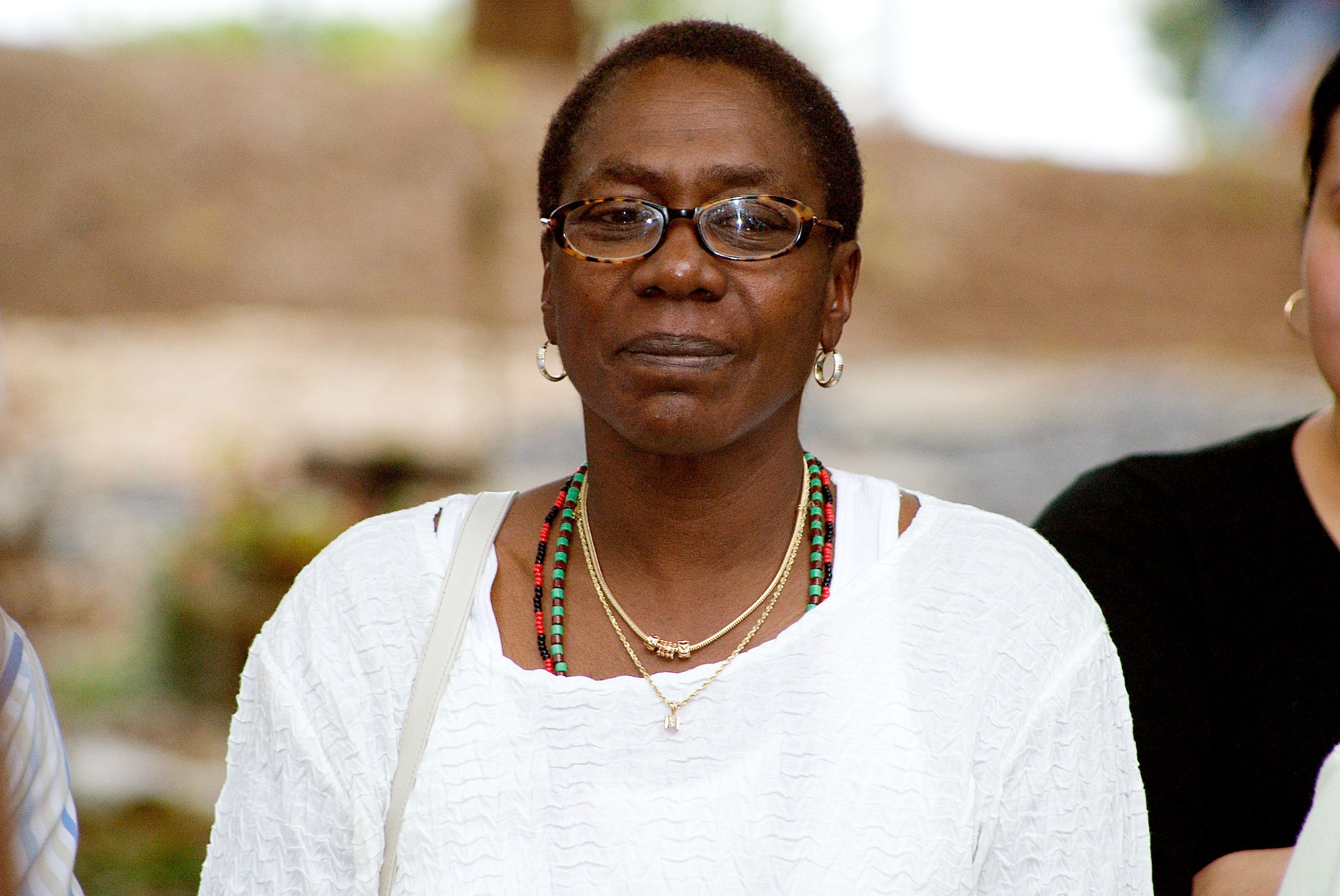 Afeni Shakur-Davis, mother of the late Tupac Shakur, watches an African drum ceremony on September 9, 2006. | Photo: GettyImages
THE LIFE OF AFENI SHAKUR
Afeni Shakur was a member of the Black Panther Party in her youth. She fought racial discrimination and social injustices, becoming a section leader of the Harlem chapter and a mentor to new members through the years.
Shakur and other members of the party were arrested on April 1968 on charges of conspiring with to carry out bombings in New York.
Afeni was pregnant when she chose to represent herself in court with no experience or law degree. However, she and the other panthers were acquitted in May 1971, one month before her son was born.
After the acquittal, Afeni didn't return to the Black Panther.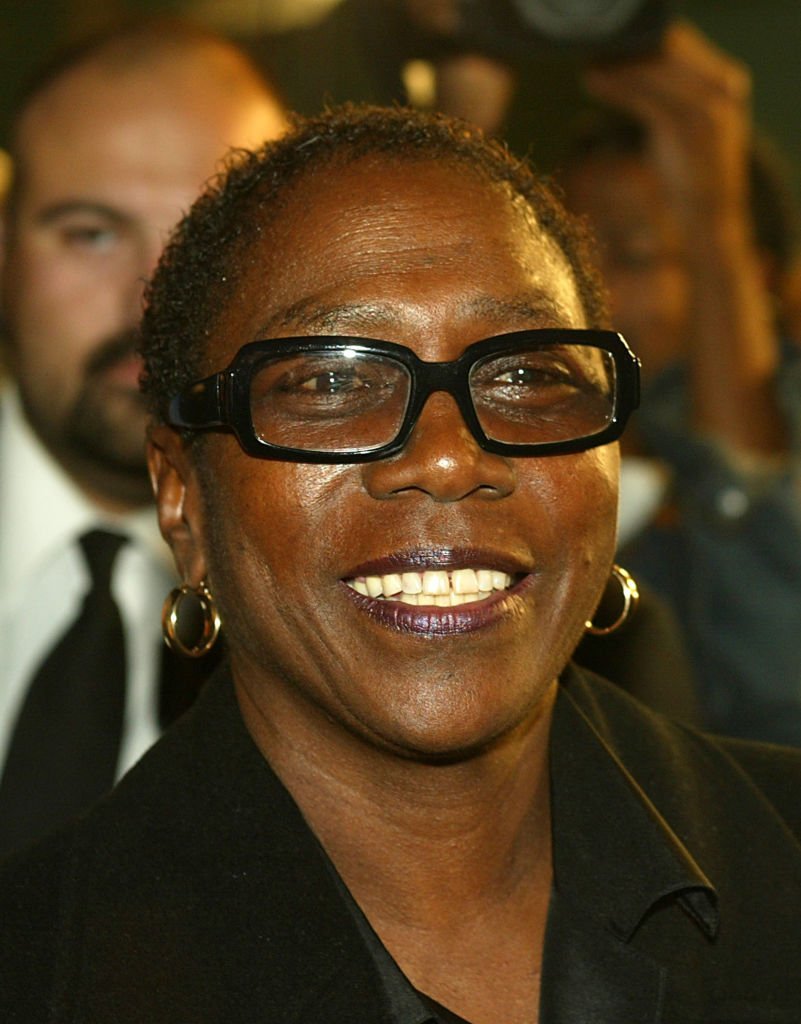 Afeni Shakur attends the film premiere of "Tupac Resurrection" at the Cinerama Dome Theater on November 4, 2003. | Photo: GettyImages
DEALING WITH ADDICTION
Eventually, she became a single mother of two who was also addicted to cocaine and raising her kids through welfare, because she couldn't maintain any job.
Despite her troubles, Afeni realized that she needed to save her son from the streets, and enrolled him on the 127th Street Ensemble, a Harlem theater group. Later, when they moved to Maryland, Tupac was enrolled in the Baltimore School for the Arts.
In a 2005 interview, Afeni recalled the time Tupac confronted her about her drug use: "He asked me if I could handle it, and I said yeah because I'd been dipping and dabbing all my life. What pissed him off is that I lied to him."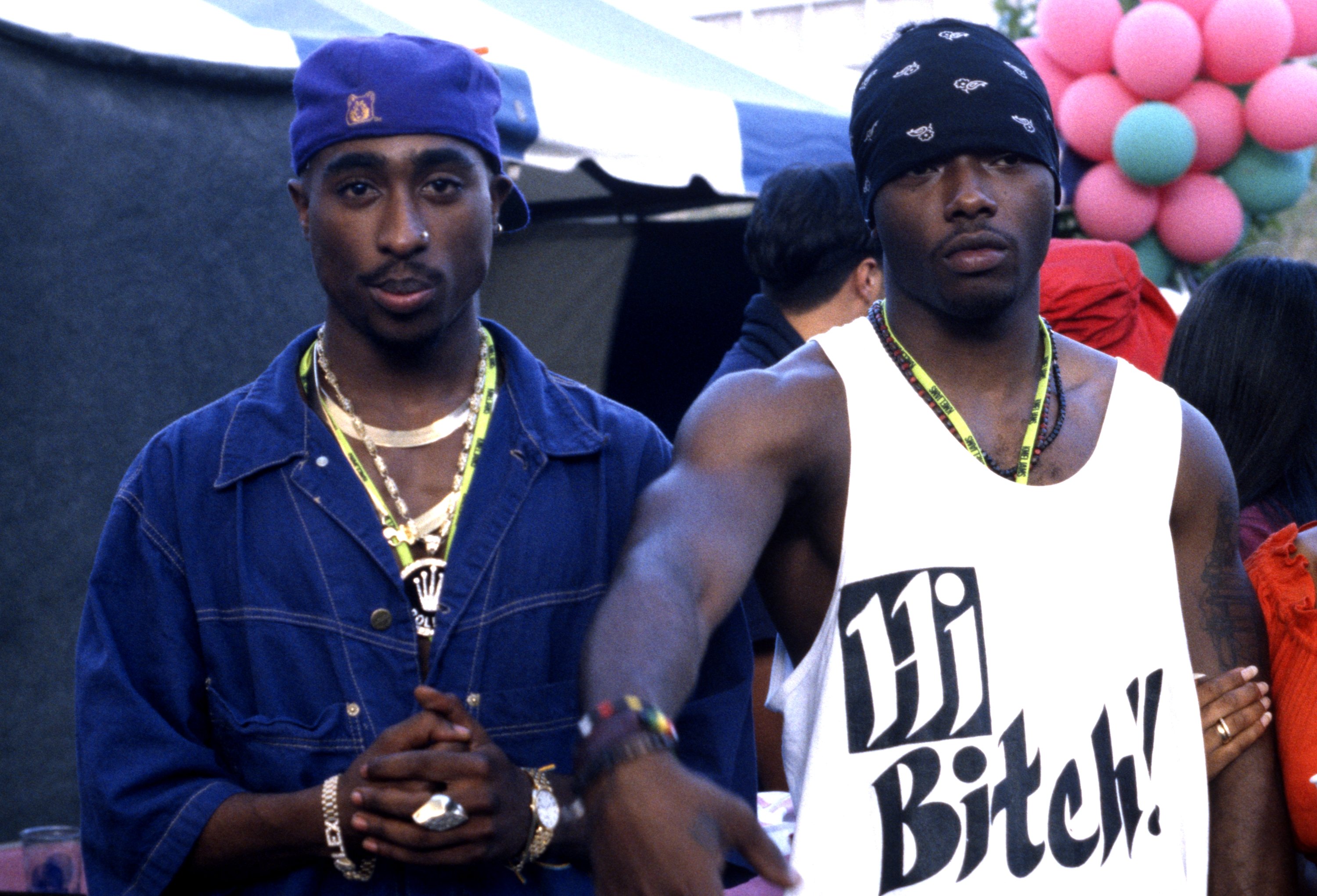 Tupac Shakur (L) and Treach from Naughty by Nature backstage at KMEL Summer Jam 1992 at Shoreline Amphitheatre on August 1, 1992. | Photo: GettyImages
Tupac asked the drug dealers not to sell any to his mom and gave Afeni an ultimatum: whether she stopped consuming or she could forget about him.
He left home in 1989, and Afeni got clean two years later, leading to their reconciliation.
TUPAC'S DEATH
In 1996, Tupac Shakur was killed in a drive-by shooting in Las Vegas. He was 26 and was at the top of his career.
Although there was a throughout investigation on his death, no arrests were made, and the shooter was never captured.
To this day, Tupac's death is the object of many conspiracy theories.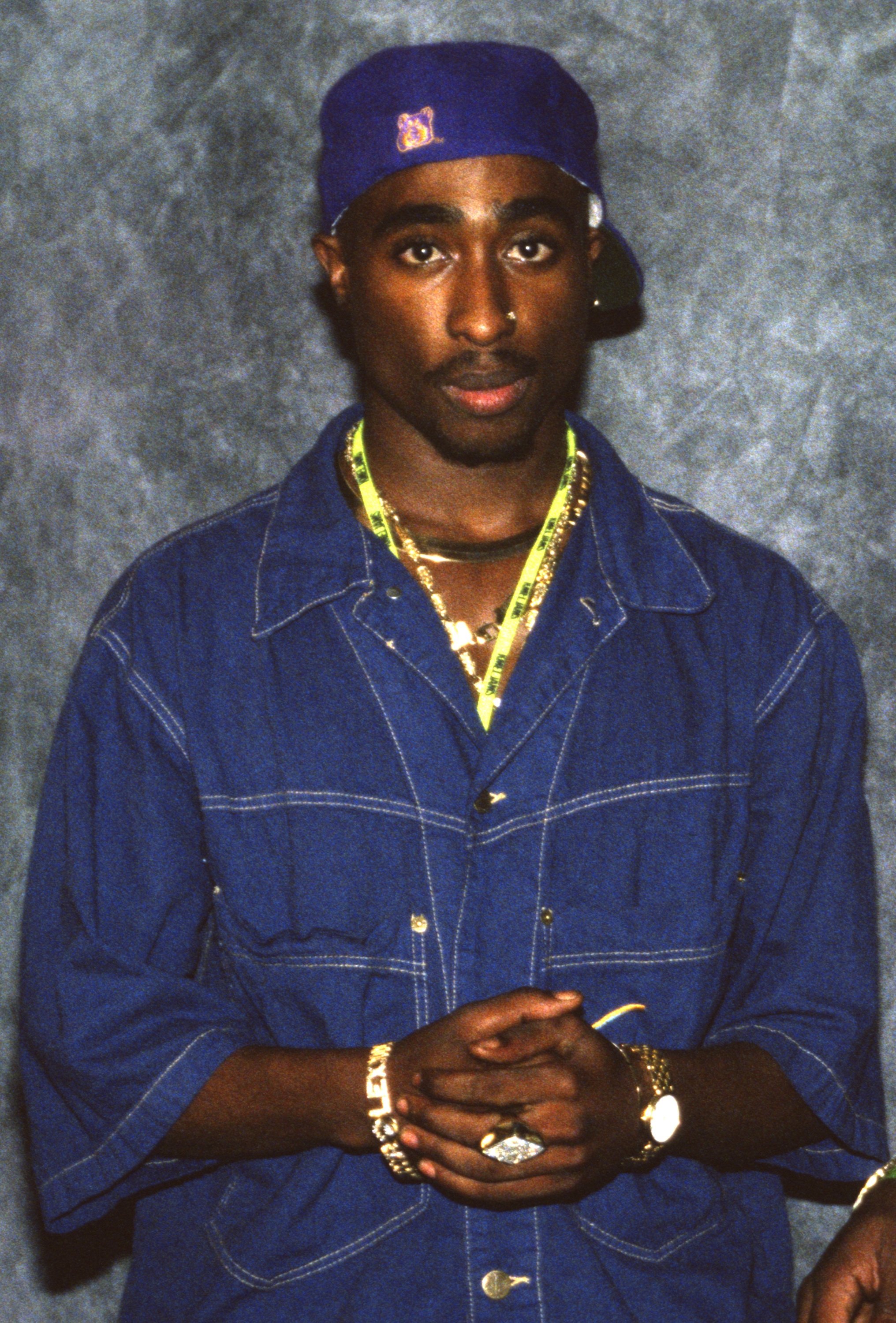 Tupac Shakur attends KMEL Summer Jam at Shoreline Amphitheatre on August 1, 1992. | Photo: GettyImages
AFENI'S LIFE AFTER TUPAC
Afeni fought back the urges to delve back into her addiction to deal with her loss. Instead, she founded Amaru Entertainment, a record label that managed all of Tupac's unreleased content at the time.
She also created the Tupac Amaru Shakur Foundation to "instill a sense of freedom of expression and education through the arts."
Afeni was at the front of the foundation until her death by cardiac arrest in 2016. She was 69.
"Miss Shakur has had an extensive background not only in the community but her involvement with so many things," said Lt. Doug Pittman at the time. "She's been a leader, a person people followed. All that said about who she's been and where's she's at now, this is a tragic loss for this community."
Please fill in your e-mail so we can share with you our top stories!