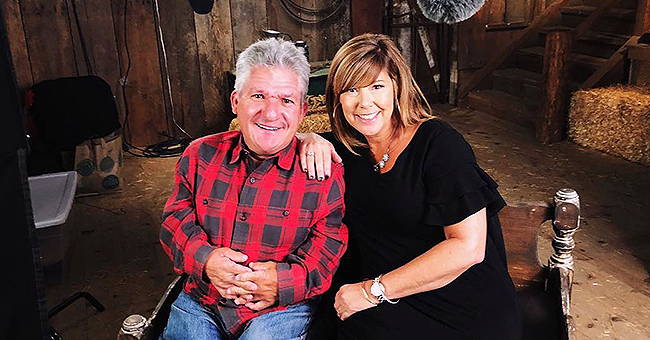 instagram.com/carynchandler1
Matt Roloff's Girlfriend Caryn Chandler Leaves Flirty Comments on the LPBW Star's New Photo

LPBW star, Matt Roloff and girlfriend Caryn Chandler exchange flirtatious comments on social media.
Love is in the air as a popular American actor and entrepreneur, Matt Roloff's girlfriend publicly flirts with him via the comments section on his Instagram page.
The 57-year-old LPBW reality TV star recently took to his Instagram page to post a picture of himself sporting a custom made cowboy hat, and a handsome smile.
The caption, as well as his smile, showed his evident satisfaction with the hat's artistry:
"Yeehaw.. It took four months waiting... but Im over the moon happy that my custom made cowboy hat finally arrived in the mail. Ahhhh the small pleasures in life. Thanks to my pal cowboy Bob for getting me hooked up with this hat."
The post had his fans and followers expressing their approval in the comments section, but among loads of positive comments, one stood out and caught the attention of everyone.
The caption was a simple one; however, the intent was clear and concise. The comment read: "Hello Cowboy," with an emoji bearing love laden kisses.
The comment immediately got the public's ever-watchful eyes because it came from none other than Matt's gorgeous girlfriend, Caryn Chandler.
Earlier this year, Roloff had been a subject of trolls who accused him of starting a relationship with Chandler while he was still wedded to his now ex-wife Amy Roloff.
The allegations were given credibility when Amy in her recently published book "A Little Me" claimed Roloff and Chandler were already texting each other even before their divorce.
Before Roloff and Chandler hit it off as couples, Chandler was an employee of Roloff Farms in Hillsboro, Oregon. According to Amy Roloff, Matt and Chandler had been progressively spending more time together and were also exchanging pictures and the likes while they were still married.
On July 14, Roloff took to his Instagram page to share a photo which featured a smiling Chandler with her arms casually resting on Roloff's shoulders.
The shot was taken while the happy couple was on a trip to Glendale, Arizona to see Hugh Jackman perform. However, a troll immediately attempted to ruin the beautiful moment by commenting on the post:
"This lady was dating Matt when he was still married to Amy, and she's there for the money."
The comment was followed by a fast reply from Roloff, who stated that the troll could not have been "further from the truth."
Roloff's remark was immediately backed up by his fans and followers who commented positively on his relationship with Chandler.
There have been no comments so far from Roloff on the allegations leveled against him, and his fans are waiting to see how Roloff will react to them.
Please fill in your e-mail so we can share with you our top stories!