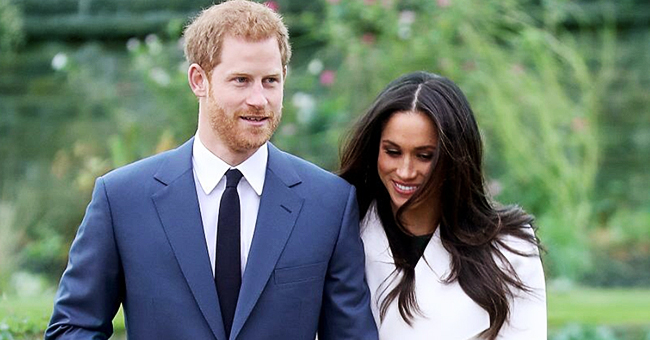 Getty Images
Meghan Markle Jokingly 'Thanks' Jameela Jamil for Setting Her Up on a Blind Date with Prince Harry
Jameela Jamil just revealed that she received personal thanks from the Duchess of Sussex for setting her up with Prince Harry. It was all based on fiction, of course.
Like several of the other women who appeared on the cover of Vogue's "Forces For Change" magazine, Jameela Jamil had no clue that she had been hand-selected by the duchess herself for the unique issue.
Jamil, who penned an essay for the magazine, is a body positivity advocate and mental health activist. She first appeared on Markle's radar three months ago.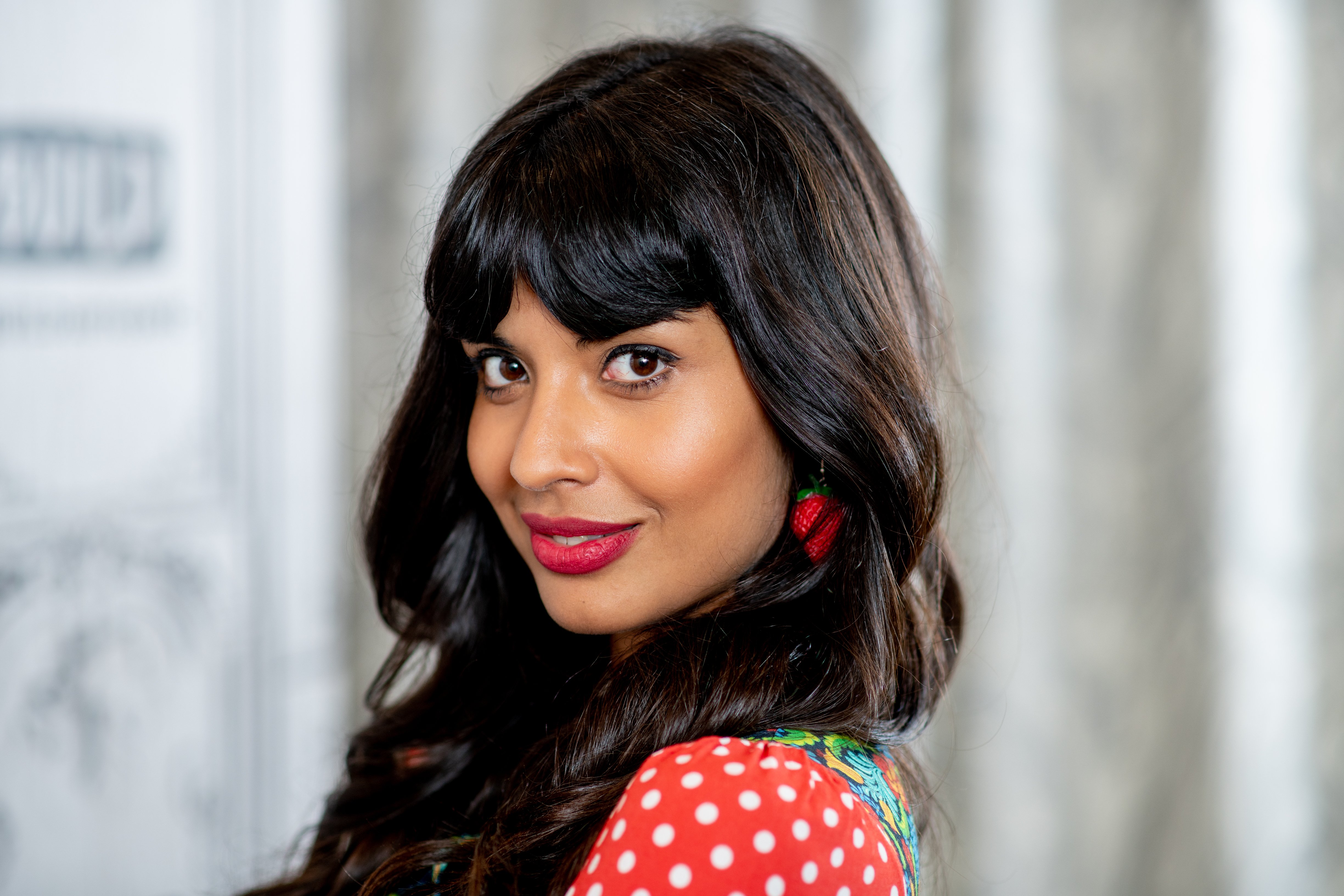 Jameela Jamila, actress on "The Good Place" | Photo: Getty Images
The Duke and Duchess of Sussex decided they would use their Instagram page solely to promote causes that would benefit humanity and the world — and Jamil's I Weigh movement was one of them.
Still, a shout out on social media — even from a royal couple — is miles apart from a Vogue magazine feature. So when Meghan Markle, the guest editor-in-chief of the issue, called Jamil days ahead of the announcement, she was in shock.
Speaking to the Grazia Daily, the British actress said, "Meghan called me herself. I missed the call three times before I finally answered, I wanted to punch myself!"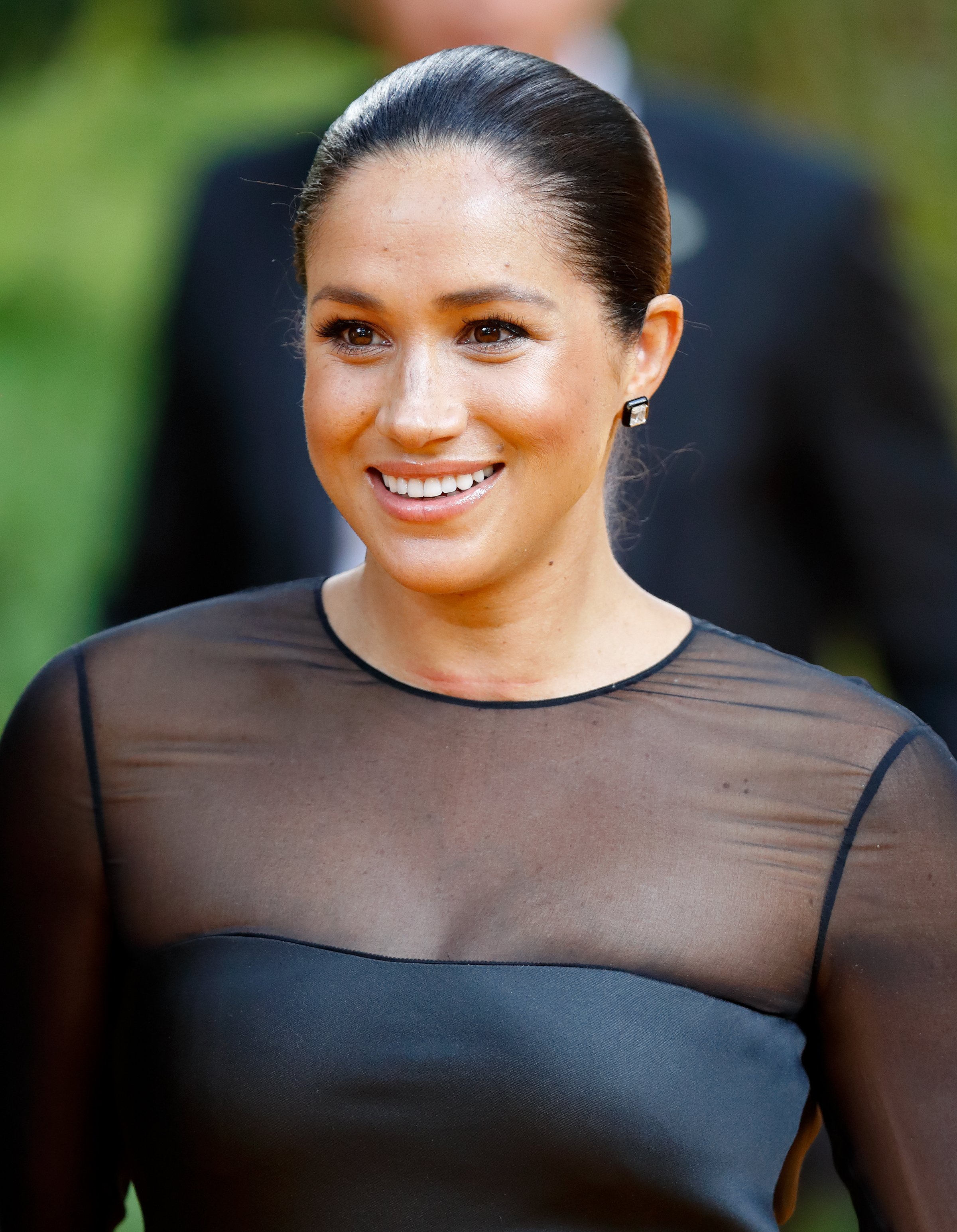 Meghan Markle attends the premiere of the "Lion King" in Britain on July 11, 2019 | Photo: Getty Images
It's a good thing she didn't. Markle would go on to apologize to Jamil for having the magazine's details "shrouded in so much secrecy." She then explained to Jamil why she was selected.
Not only was Markle aware of Jamil's work, but she was a fan of "The Good Place" actress and the show itself. When the duchess mentioned the series, Jamil was scared at first.
She explained: "She said she loved 'The Good Place.' I then felt immediately embarrassed that she had seen me joke about her on the show."
In character, Jamil had once made a quip on the show that she was the one who played matchmaker to Prince Harry and Markle, leading the former actress to her current fairytale-like situation.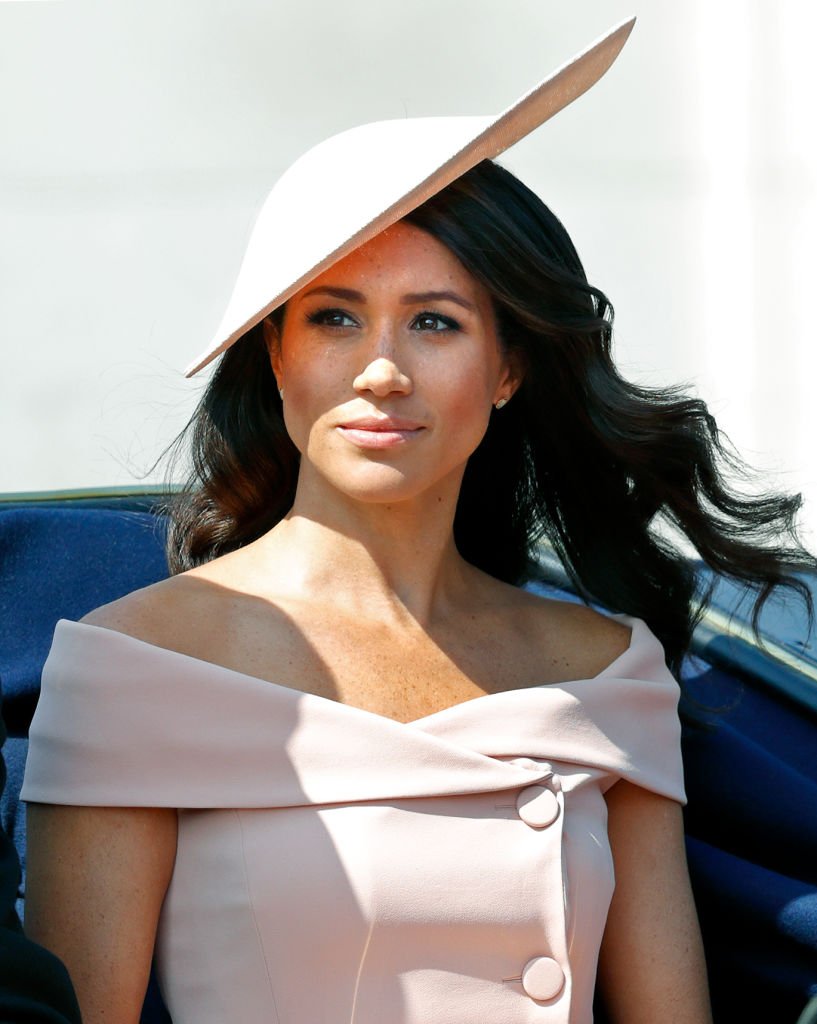 Megan Markle became the Duchess of Sussex after her marriage to Prince in April 2018 | Photo: Getty Images
According to Jamil, Markle said that "she's grateful to Tahani for introducing her to Harry." Jamil, who plays Tahani Al-Jamil on the E4 show, went with it. "I just replied: 'You're welcome.'"
The actress and activist described Markle as being "warm, kind and actually very LOLs." They talked about gender quality and Jamil was extremely appreciative of the opportunity to be in Vogue.
Someone else, however, was not so pleased with the fact that Jamil had gotten on the cover of the famous fashion magazine.
Media personality Piers Morgan brought to life Jamil's past insults against women to make the case that she was a poor selection for Vogue.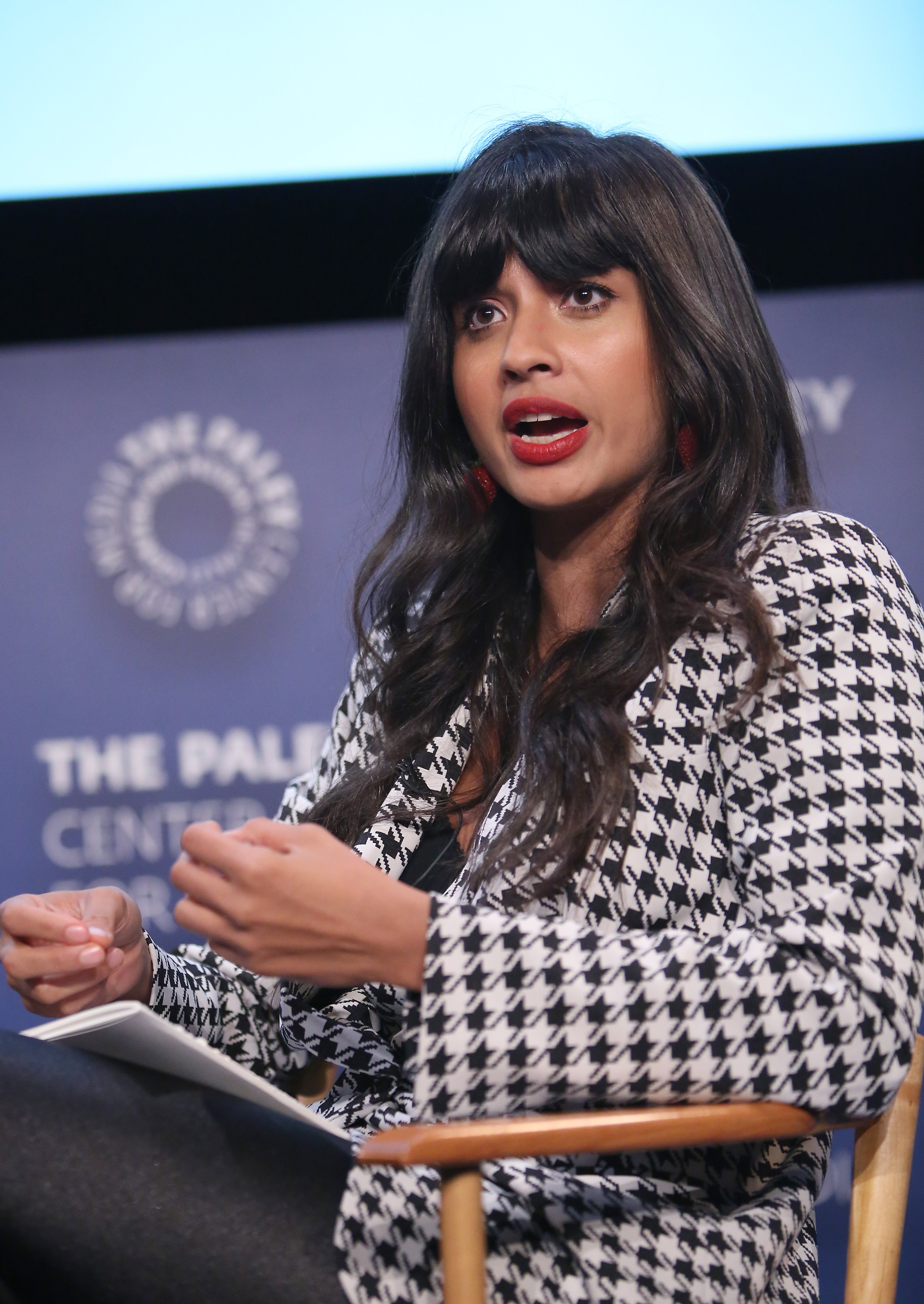 Jameela Jamil, actress on "The Good Place" | Photo: Getty Images
"The list of women Jamil has abused and shamed for falling short of her lofty moral standard is long," Morgan wrote for an op-ed published on the Daily Mail. Jamil was quick to hit back, however.
She was unable to deny the accusations, but Jamil referred Morgan to a tweet she wrote on December 2018 in which she acknowledged her past "wrongs."
She confessed she was "judgemental" in the past and that her "feminism wasn't intersectional enough," but stated that "Nobody is born perfectly 'woke.' "
With that said, Jamil blasted Morgan, calling him "old," "problematic," "fat-shaming," and "misogynist." In turn, Morgan retweeted her attack and sarcastically wrote "one of Meghan's 15 "inspiring, kind, inclusive' heroines..."
The "Good Morning Britain" host also took his chance to go after Markle, pointing out that a couple of months ago she was "too busy caring for her baby" to meet President Donald Trump when in reality she had been working on "another elitist production — Vogue magazine."
There are a lot of people going after the mother of one, but there are many who simply love her. Her husband Prince Harry probably loves her most of all.
He expressed his appreciation for her last week when the duchess celebrated her 38th birthday on August 4. In a brief yet heartwarming post on Instagram, Harry wished his wife a Happy Birthday and called her "amazing."
He also wrote: "Thank you for joining me on this adventure! – Love, H." Harry also plays a part in the Vogue issue by sharing his interview with Dr. Jane Goodall. The royals basically took over the magazine.
Please fill in your e-mail so we can share with you our top stories!