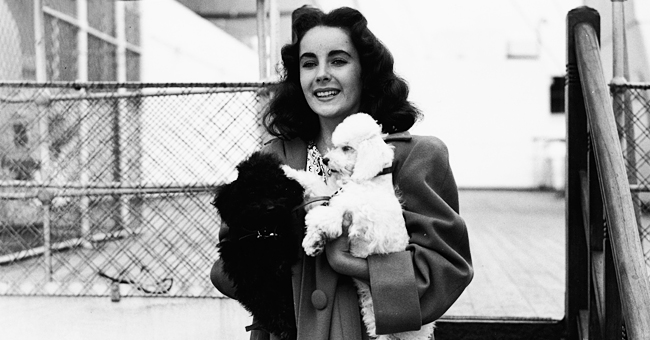 Getty images
Elizabeth Taylor's 28-Year-Old Grandson Rhys Is an Artist
Dame Elizabeth Taylor was renowned for her acting skills which saw her take over classical Hollywood Cinema in the 1950s.
The late British-American actress had four children from her many marriages, and one of her grandchildren, Rhys Tivey, is a burgeoning artist.
Elizabeth Taylor was not alien to success during her years as an actress. She began her career as a child actress, before going on to become a queen of the classical Hollywood Cinemas.
The success of her career culminated in her being named as the seventh greatest screen legend by the American Film Institute. The controversial highlight of Elizabeth Taylor's life was her eight different marriages.
She had four children and many grandchildren, with one of her grandsons, Rhys Tivey building a career as a Singer, Songwriter, Sound creator, and Trumpeter.
RHYS TIVEY: A LOVER OF MUSIC
Rhys Tivey is the 28-year-old son of Liza Todd and Hap Tivey. A peep into Rhys's Instagram page would give a close description of what he is all about.
From the posts, it is clear that Rhys is a lover of music who loves to create good music. If he is not posting a picture of himself playing an instrument, then he could be posting, announcing a duet performance with another artist.
The lesson learned is that Rhys's life revolves around music and art, and it is a passion that he is more than proud of. Rhys has an older brother, Quinn Tivey, who was born in 1989.
Quinn is an artist who is known for his many exhibitions all over the country. The Tivey siblings do have art running in their bloodstream.
ELIZABETH TAYLOR'S GRANDCHILDREN
Dame Elizabeth Taylor's married life is best described as "controversial," but despite her long list of divorced husbands, she only had four children.
Her children are Michael Wilding Jr., Chris Wilding, Liza Todd, and Maria Burton. Her grandchildren, however, number up to ten. While she was alive, she loved spending time with them in her Bel Air mansion.
Elizabeth Taylor may have died in 2011, but the amount of time her grandchildren spent with her ensured that they carried on her legacy in their different ways. The late icon is also blessed with four great-grandchildren.
As Elizabeth's son, Michael Wildling, proclaimed after her passing, she was an extraordinary woman whose life was lived to the fullest, with great passion, humor, and love. She will continually inspire her children and grandchildren.
Please fill in your e-mail so we can share with you our top stories!