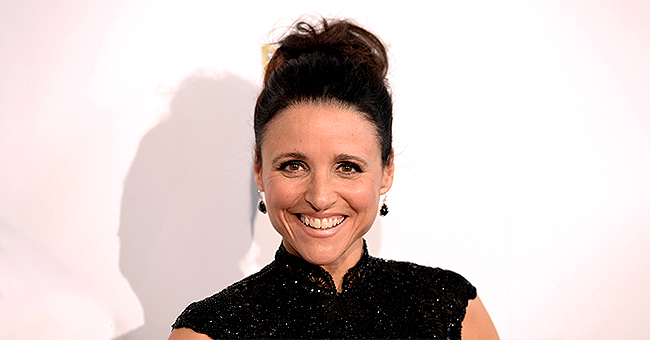 Getty images
Julia Louis-Dreyfus Opens up about Her Battle with Breast Cancer
After emerging victorious following a battle with breast cancer, actress and comedian, Julia Louis-Dreyfus returned on set for the HBO series, "VEEP."
The Emmy Award Winner revealed that she was thrilled to focus on something other than her health, as she spoke up about her struggles with cancer.
RECOUNTING DIFFICULT TIMES
"VEEP" star actress, Julia Louis opened up about her battle with cancer, following her 11 months break from the shoot of the HBO series. She granted an interview with Vanity Fair where she shared her experience and her heroic comeback.
The legendary Television Academy Hall of Fame inductee revealed that as much as she hated to reminisce on the painful experience, she was glad to be alive.
The 58-year-old got diagnosed with stage II breast cancer, a year after she lost her dad. Shortly after, she also lost her half-sister to an accidental drug overdose. Having to face such recurring losses amidst her health challenges imbibed in her a fear and uncertainty for her own survival. She said:
"There is that moment that you have when you're like, 'Is this it for me?' Because you know everybody here in this room is going to come across that moment in their life, but you never think you will."
JULIA GOT LOADS OF SUPPORT
The five-time American Comedy Award Winner first revealed her ailment in September 2017, via twitter with a post which read:
"One in eight women get breast cancer. Today, I'm one."
The factual post attracted sentiments from her followers, co-stars, and even the notable Hillary Clinton. Her alma matter also showed their support through a fundraiser dedicated to her by the school's basketball team.
The saddening revelation caused the producers of her award-winning comedy, "VEEP" to put the shoot on hold, till her return. She was admittedly overwhelmed by the show of love and support from her colleagues, and strangers alike. She told Vanity Fair:
"In many ways, it was nice to get the support from the outside world."
Knowing that so much people cared for her, and anticipated her return gave the actress the strength she needed to push through. The survivor lived through an 11 months battle with the malignant condition, during which she was subjected to several medical procedures.
After undergoing six rounds of chemotherapy and a double mastectomy, she was finally placed on remission. Despite her recovery, the legendary comedian admitted that she was still skeptical about it all. She said:
"I'm glad I got through it, but there's a part of me that's still a little frightened, you know?"
Her heroic recovery was followed by a celebrated return to the sets of "VEEP," and the eventual completion of the 6th season of the HBO series.
Please fill in your e-mail so we can share with you our top stories!