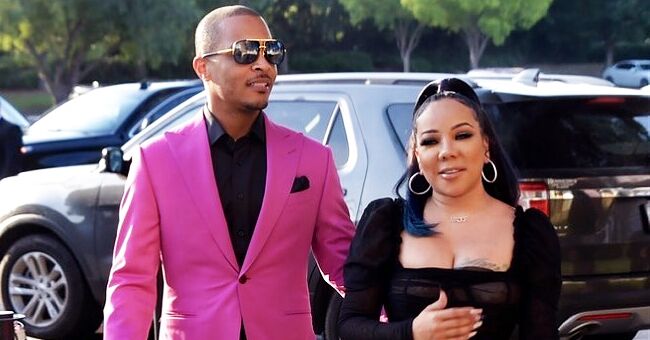 instagram.com/troubleman31
Tiny Stuns in Tight Belted Outfit as She Steps out with Husband T.I. Wearing Magenta Suit
Tiny Harris and T.I.dazzled the fans and the media with their daring fashion choices.
Tiny Harris and T.I. dazzled at an event promoting the rapper's latest foray into movies. For once, T.I. managed to steal the limelight from his gorgeous wife in a bold magenta suit.
T.I. AND TINY STEP OUT IN STYLE
The couple shared photos on their Instagram accounts that showed them arriving at an event promoting T.I.'s new movie with Teyana Taylor.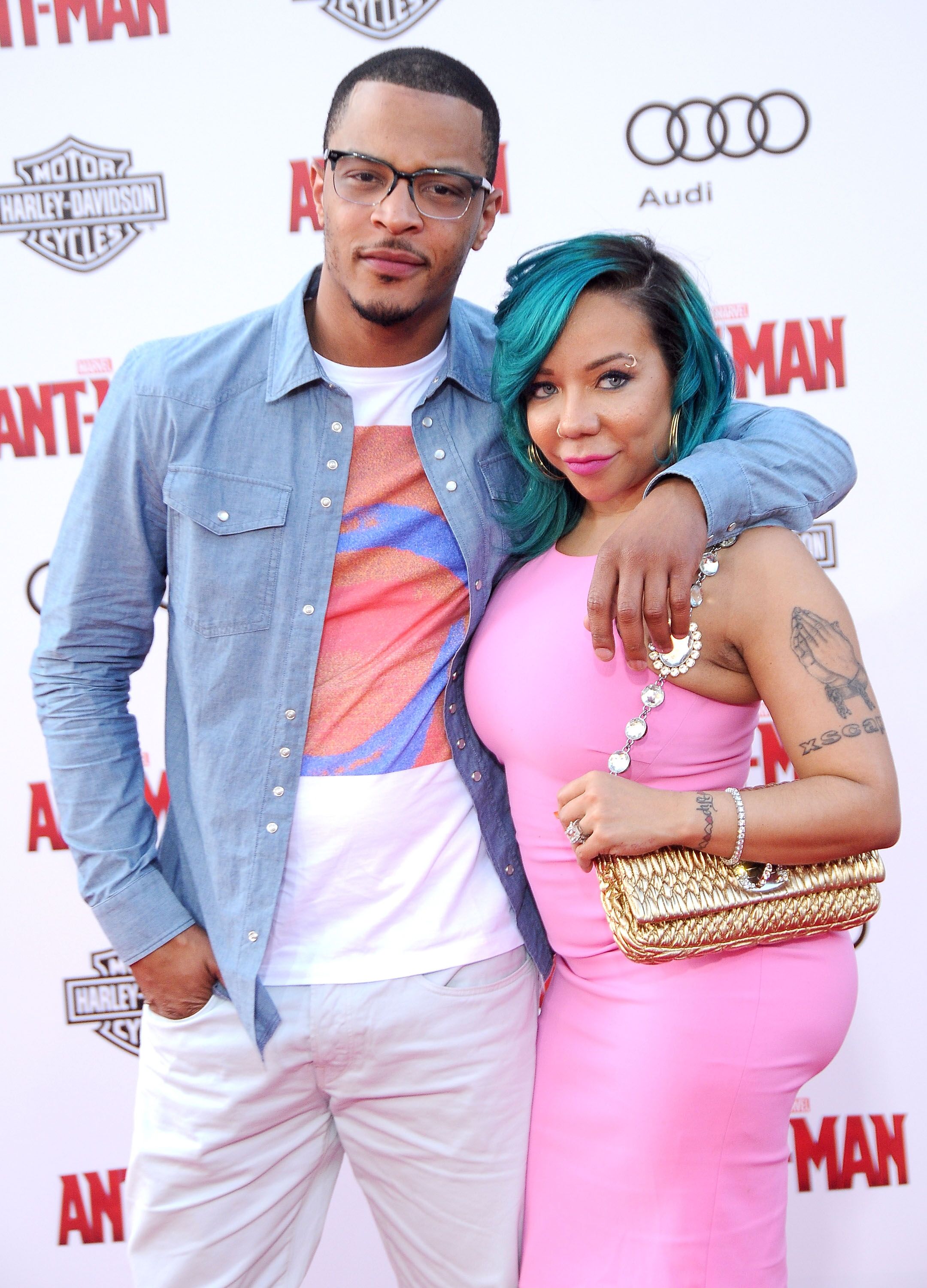 Celebrity couple T.I and Tony Harris/ Getty Images
And the two were certainly worth looking at. Tiny wore a stunning black taffeta blouse, with a pale pink pencil skirt with a flounced hem, cinched with a wide Versace belt.
"Loving love & life… Mr & Mrs H.. YAKWTFGO my mother in law betta than yours lol.. I adore her @vimommati Glam @almightyexperience @latashawright styled by @troubleman31 @giftedtalents #TipNTeyanaShortFilm #You," Tiny captioned her photo.
The film which is called "The Trap" stars Mike Epps, Loretta Devine, Queen Latifah
T.I. STEALS THE SHOW AS MR.MAGENTA
T.I. was the epitome of cool in a crisply tailored magenta silk suit, paired with a black shirt, a black pocket kerchief, and black sunglasses. He left everyone in the shade, including his undeniably glamorous wife.
FANS GUSH OVER GLAMOROUS COUPLE
Of course, T.I. and Tiny's adoring fans couldn't wait to comment on the couple's latest look.
"Damn I Love Seeing Yall Happy & That Smile!!!! Real King & Queen Of The South !! Put Some Respect On It! ♥️"
"Life and love looks great on you!!!!!!!!!!!! That Team work came THRU Mr.Fashion himself always gota show us how multi-Talented he naturally is"
"Yasss I love tiny she so damn beautiful and talented it's crazy."
T.I. HARRIS' NEW MOVIE
The film which is called "The Trap" stars Mike Epps, Loretta Devine, Queen Latifah, and has T.I. himself in the lead.
He plays the part of a man who returns home to help his family try to make a success of his brother's struggling restaurant.
The independent comedy was entirely funded by T.I., Mike Epps, and Queen Latifah. We can't wait to see it!
T.I. HARRIS AND TINY'S ANNIVERSARY
Reality stars and successful musicians T.I. and Tiny Harris, have just celebrated nine years of marriage. On July 30 the rapper shared a clip that shows exactly how he spoiled his lady on that special occasion.
The video showed a glimpse of the luxurious seaside villa to which the rapper took his sweetheart to celebrate their anniversary.
"Anniversary Vibes…. 7/30 – 7/31/10 Officially Harris for 9 of em…. ????," he captioned it.
It's wonderful to see this couple so in love. We wish them many, many more happy anniversaries together.
Please fill in your e-mail so we can share with you our top stories!