Princess Charlotte with Tongue Sticking out Is Compared to Dad Prince William in His Youth
Four-year-old royals seem to have a thing for sticking out tongues. Princess Charlotte, 4, was observed sticking out her tongue during a charity sailing race, decades after her dad, Prince Williams, Duke of Cambridge did the same at a royal wedding when he was four. 
If there were such a thing as the royals' naughty list, Princess Charlotte would certainly be topping it, second only to her dad, Prince Williams.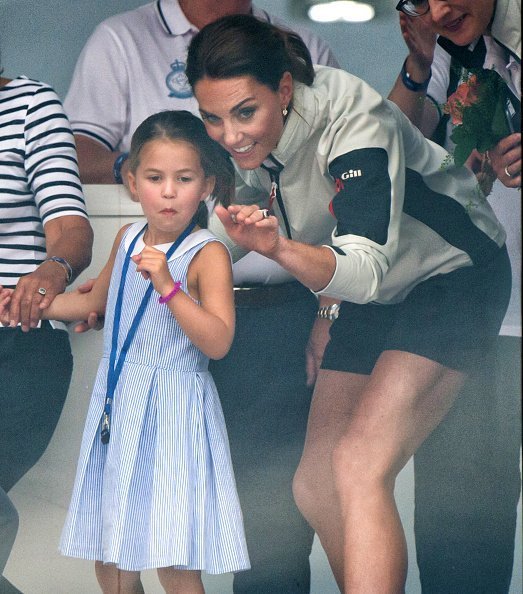 MISCHIEVOUS CUTENESS
The four-year-old pulled a stunt on her mom, and the audience at a charity sailing race, when she was brought up on stage to wave the crowd and acknowledge them before the prizes were awarded.
Instead, she stuck out her tongue at the audience, to her mom's horror. Kate Middleton attempted to caution her daughter immediately, but not before several shots from the hilarious moment were captured by the cameras.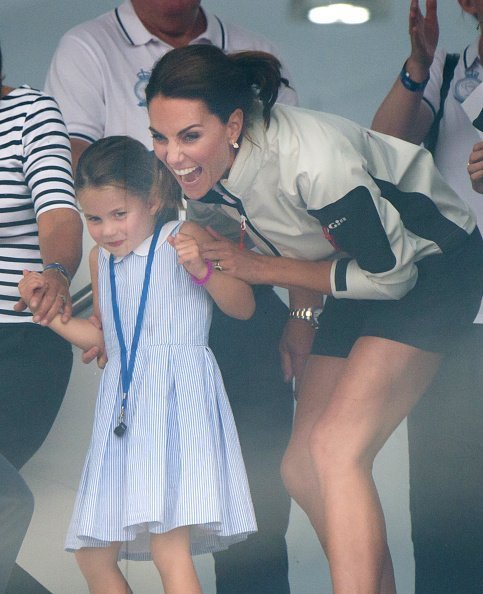 LIKE FATHER LIKE DAUGHTER
As the saying goes, the internet never forgets. That was the case with the royal family of Cambridge, as not long after Charlotte's silly shot flooded online platforms, the media was able to dig up a similar shot of the Duke, from over three decades ago.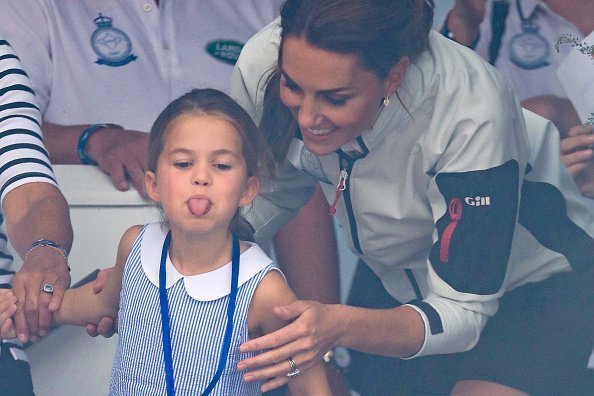 Coincidentally, the Duke was also four years old at the time. He was in attendance at a royal wedding in 1986, when he cheekily did the "tongue out" gesture.
Following his daughter's recent tongue display, internet users have quickly formed a side by side comparison of the two royals sticking out their tongues, and the result is an uncanny resemblance, but hilarious.
Compare Prince William and Princess Charlotte Sticking Out Their Tongues Decades Apart https://t.co/0VMbgPNLOc

— People (@people) August 10, 2019
THE CHARITY BOAT RACE
The four-year old's Hilarious move happened at a sailing boat racing competition for charity. The little girl and her elder brother, Prince George were on hand to watch their parents compete for the King's cup on Thursday.
Notably, the royals did not win the race as Kate's charity team took the last place while her husband came third.
TONGUE OUT CLICHE
This is not the first time the little princess would be known to stick out her tongue before the cameras. In May last year, the Little Royalty portrayed the same act, while inside a car on arrival at the St. George's Chapel for her uncle's royal wedding to Meghan Markle.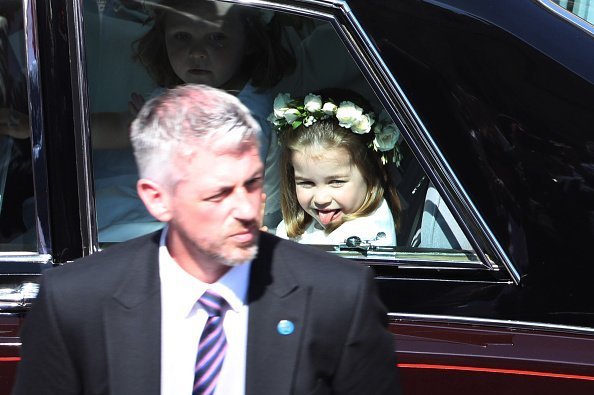 The comparison then was between the groom, Prince Harry, and the little princess. Photos of the Duke of Sussex sticking out his tongue through a car windshield in 1988 emerged and was compared to the princess's expression at his wedding.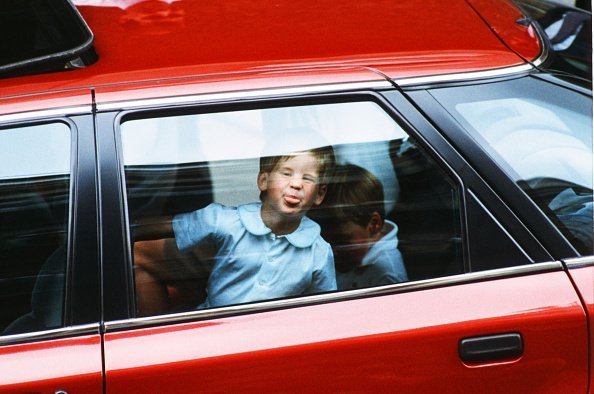 This royal cuteness surely runs in the family, and there is no doubt that the little princess is getting a grasp of the responsibilities that awaits her as royalty, just like her parents.