Kate Middleton Receives Cutest Bow from a Little Fan - and a Bouquet of Flowers
Kate Middleton was left impressed by a little girl's theatrical bow and pink flowers, which she presented before the royal.
A cute little girl came before the Duchess of Cambridge to give her flowers and presented a dramatic bow, which delighted the royal. The young one had a rainbow unicorn face paint with a unicorn's horn sticking out the middle during Thursday's King's Cup regatta.
Kate Middleton bent down to her level to talk to the little one when she threw her arms back and bowed down. The mother-of-three and her husband are known to squat down when speaking with children as to be on the same level as them.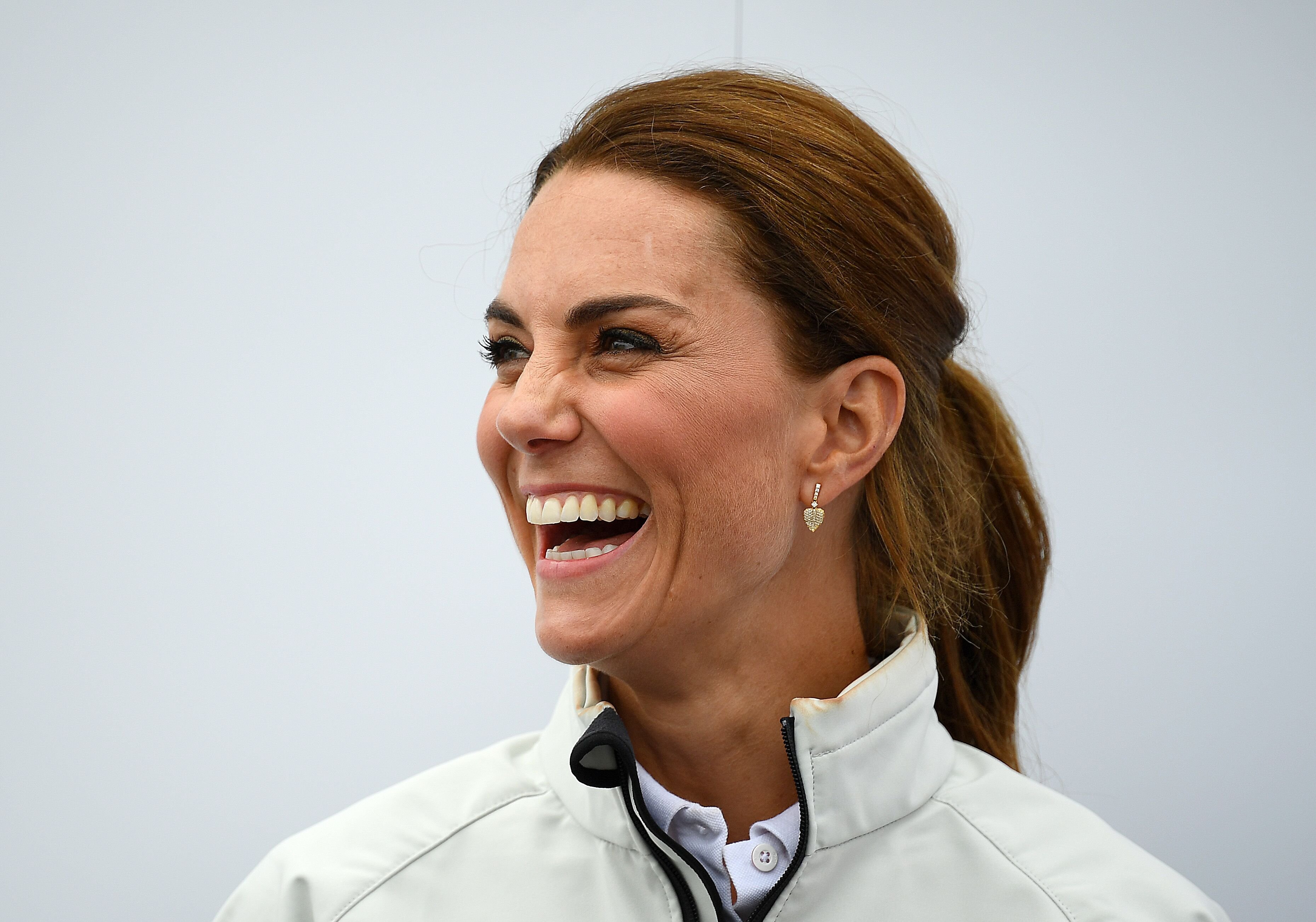 Middleton and Prince William competed in the sailing regatta that took place in the Isle of Wight to represent their chosen charities.
Together with other celebrities, including John Bishop and Bear Grylls, the royals sailed to race. Sadly Middleton lost after her team was disqualified.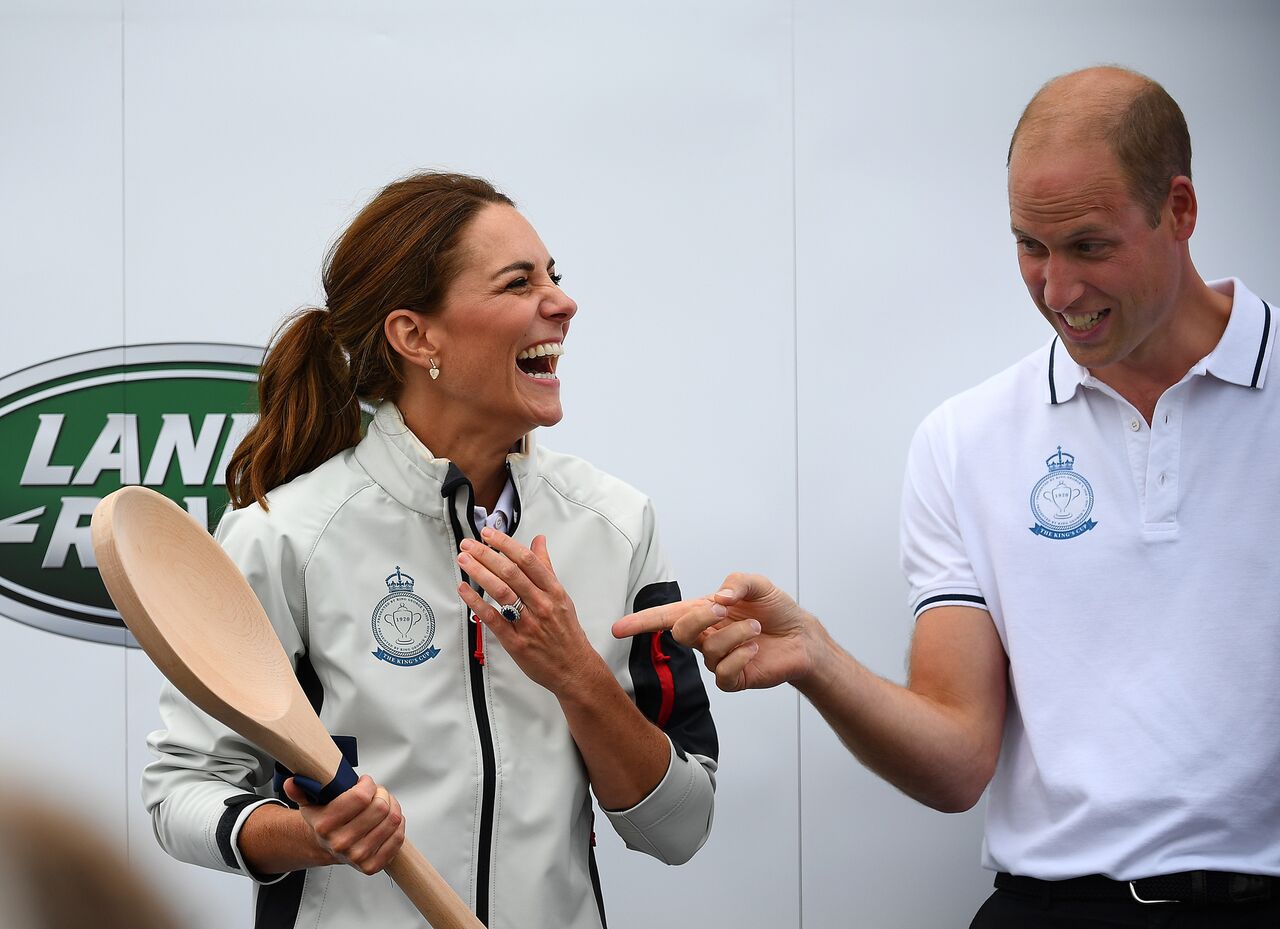 Despite the loss, Middleton so graciously played a good sport and accepted a giant wooden spoon during the prize-giving ceremony. Her husband came in third as he represented the Child Bereavement UK. 
Grylls won this year's race and was given the King's Cup trophy towards the end. The royals hosted the event to raise funds for different charities, including the Royal Foundation and eight of their other patronages.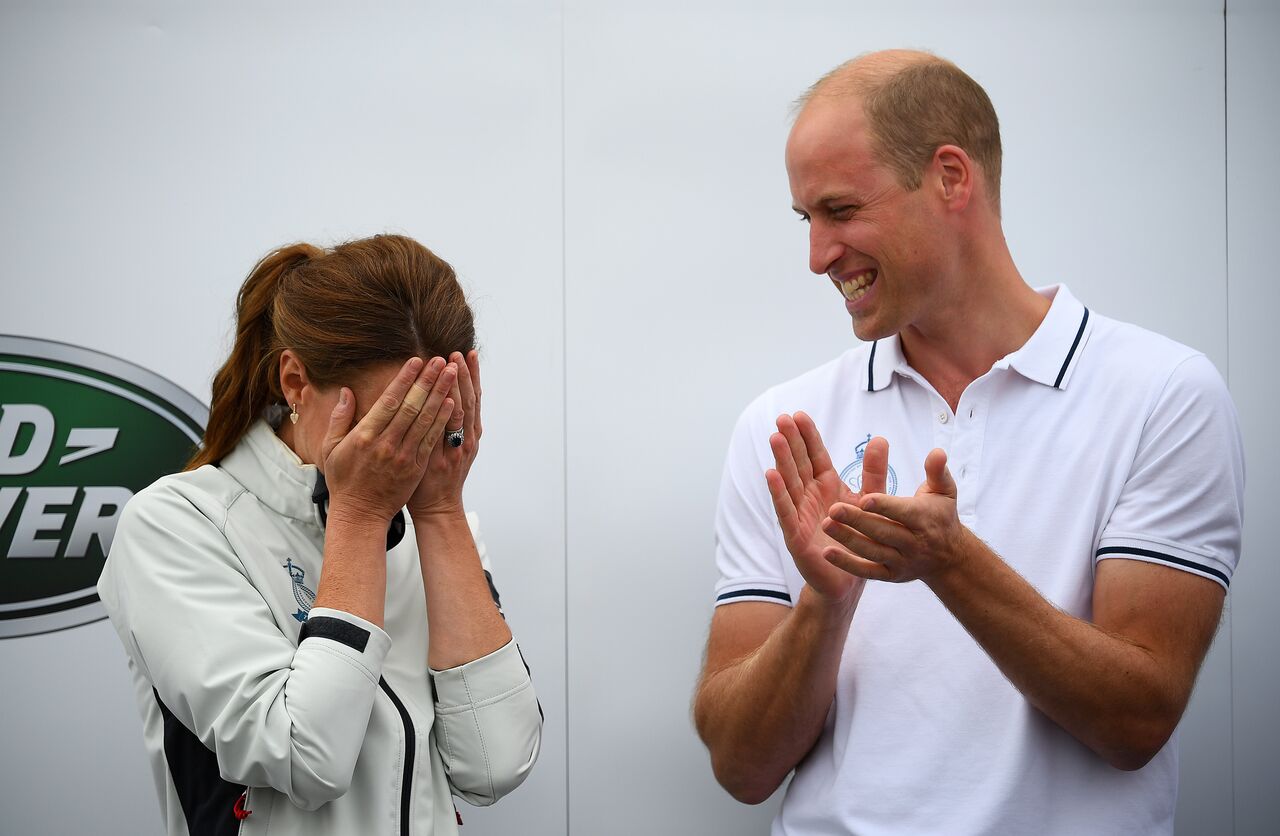 Two little royals, Prince George, 6, and Princess Charlotte, 4, were also in attendance during Thursday's event to watch and cheer for their parents. The siblings looked adorable in life vests as they boarded the ship.
Kate Middleton Receives Her Most Epic Bow Yet from Adorable Little Girl — See Her Reaction! https://t.co/bZIwazMIAN

— People (@people) August 12, 2019
Middleton tried to make the kids wave at the crowd as they walked down a flight of stairs, but instead, the sassy little four-year-old stuck out her tongue at the spectators outside.
Prince Louis, one, was nowhere in sight but was at the Isle of Wight during the event.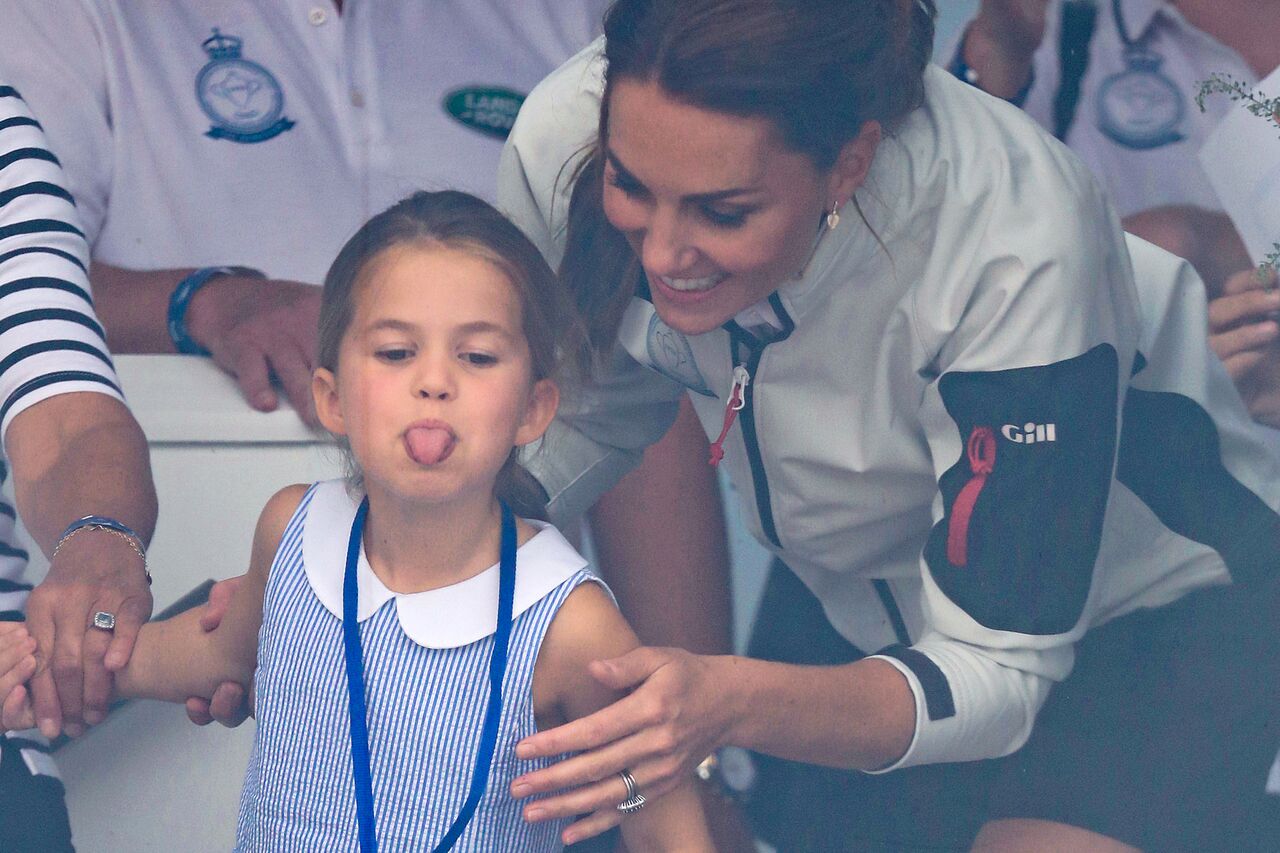 George flashed a smile, revealing his missing two front teeth while wearing a cute little sailor's hat and a striped polo shirt that matched his moms. His sister, on the other hand, wore a striped Ralph Lauren dress with a peter pan collar.