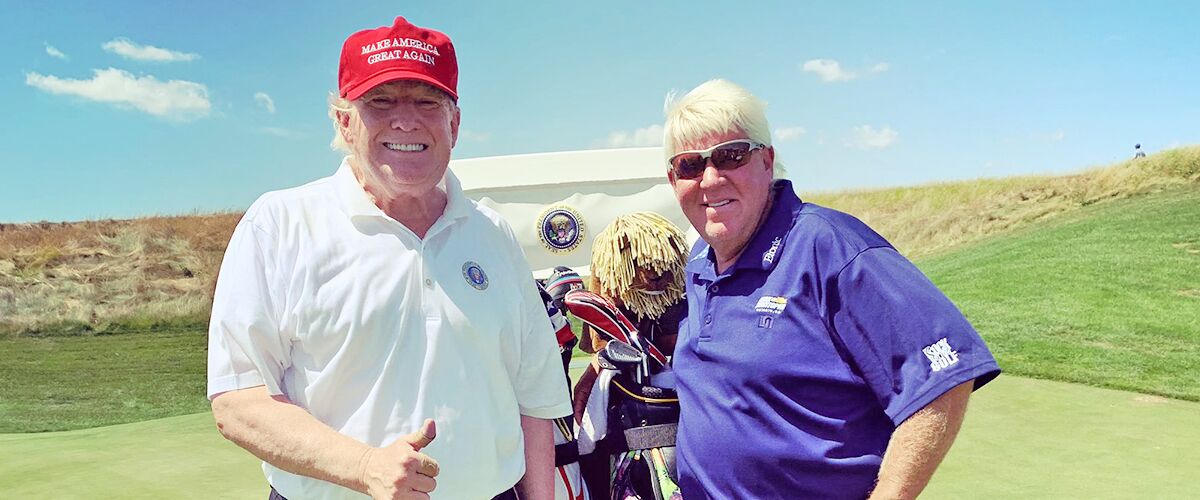 twitter.com/PGA_JohnDaly
John Daly Credits Donald Trump for Having 'One of the Greatest Days' after Teeing off with the President

Unlike several of his colleagues, John Daly is a big fan of Donald Trump. The golfer took to his Twitter page to 'gush' over the President after meeting him at the Trump National Golf Club in Bedminster, New Jersey.
On Monday, John Daly, who has five PGA Tour titles to his name, shared a rare image on his Twitter page.
The 53-year-old golfer shared a photo which captured him with the President of the United States of America, Donald Trump, and it was apparent he was bedazzled!.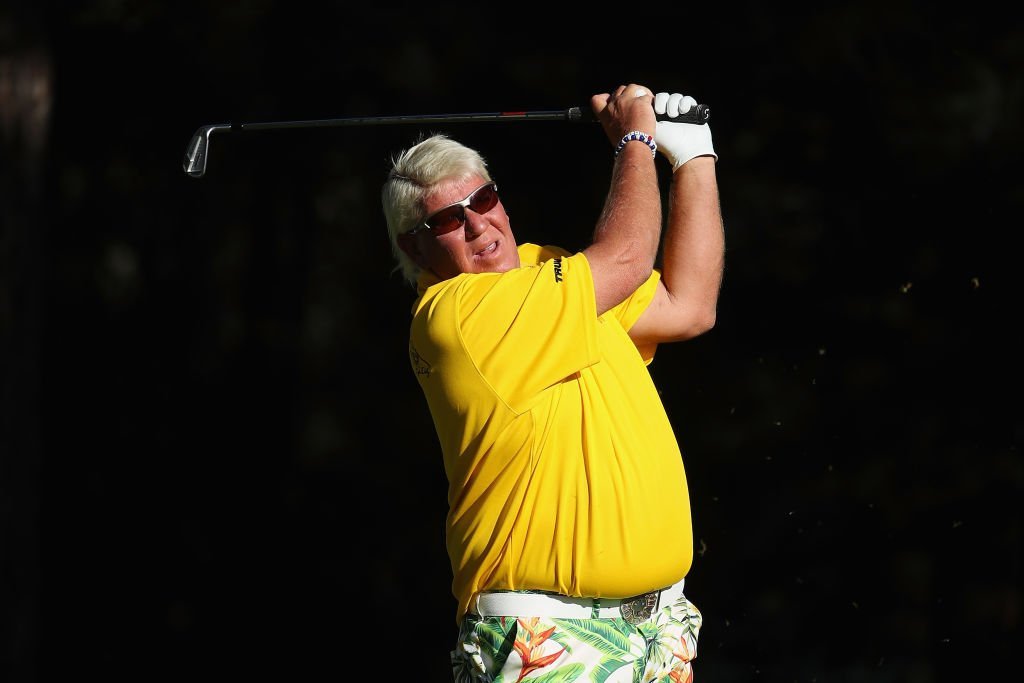 John Daly plays a tee shot on the 16th hole during the continuation second round of the Barracuda Championship at Montreux Country Club | Photo: Getty Images
The photo was taken at the Trump National Golf Club in New Jersey. It showed Daly and Trump pose with a wide smile as they stood behind a golf cart.
The golfer donned a blue shirt and flag-designed short while Trump spotted a red face cap, white shirt, black trousers and a white pair of trainers.
The President had his signature thumbs-up pose in the photo. Daly shared the post alongside an adorning caption which read:
"I'm proud to be an AMERICAN, especially w/this man leading our country!"
He continued:
"One of the greatest days of my life! Thx you for a great day #potus #dad ….you are the best! @realDonald trump"
and followed it up with a list of hashtags:
"#americafirst #peoplefirst #greatest #leader #of #our #country #proud #American #MAGA"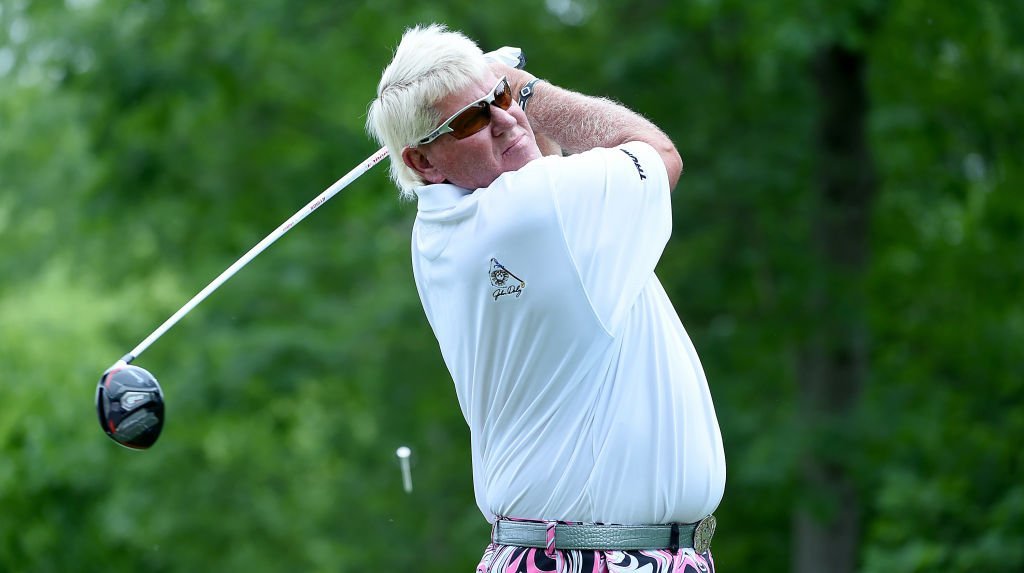 Johns Daly hits his tee shot on the 18th hole during the first round on the American Family Insurance Championship at University Ridge Golf Course | Photo: Getty Images
The post which 'lauded' the President a lot won't come as much of a surprise. Popculture
revealed
that the pair had been friends since 1992 and Daly is a staunch Republican.
Daly has always been outspoken of his affection for Donald Trump and defended him when protests were planned in one of his golf courses in 2017.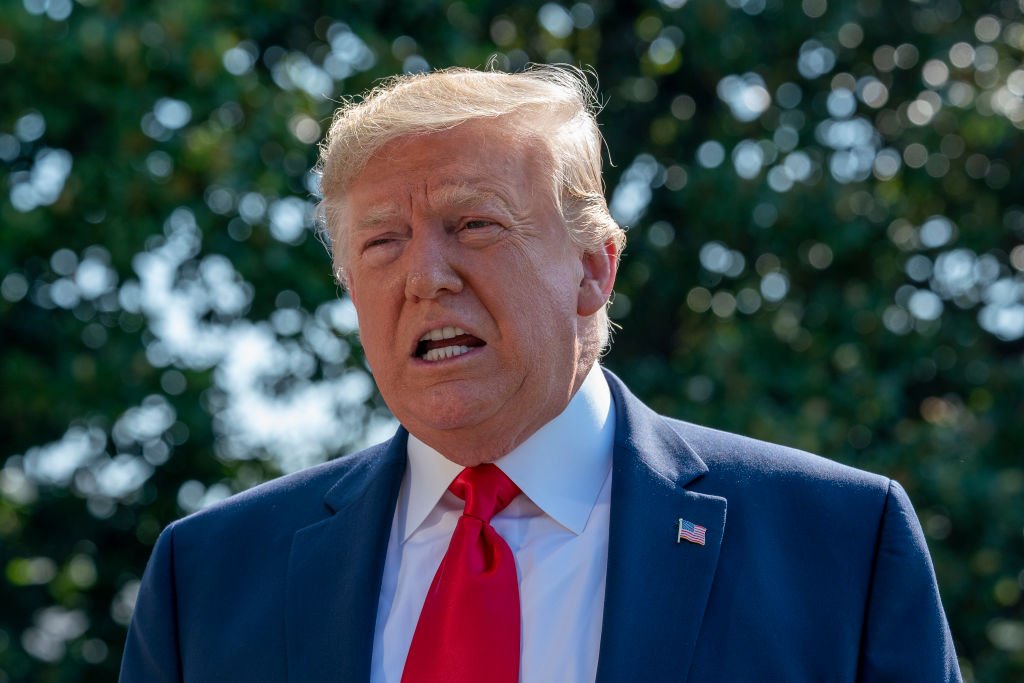 President Donald Trump speaks to members of the press before departing from the White House on the south lawn before he boards Marine One | Photo: Getty Images
WHO IS JOHN DALY?
Full name John Patrick Daly, the 53-year-old is a native of Carmichael, California, USA. He earned his golfing acclamation after a stunning performance at the PGA Championship competition in 1991.
The tournament is often regarded as what changed his status from "zero to hero" after he pulled off a surprising win.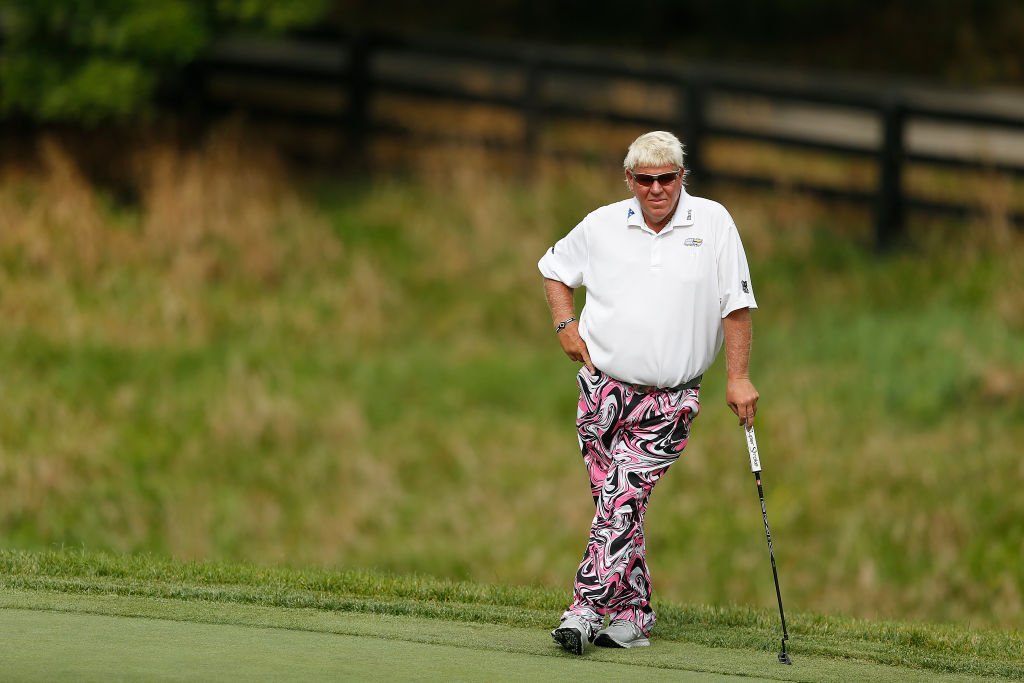 John Daly of the United States looks on from the third green during the first round of the Barbasol Championship | Photo: Getty Images
He subsequently rose among the ranks, winning several other international competitions. In1997, Daly became the first PGA Tour player to have more than 300 yards per drive on average for a whole season.
He kept up the feat from 1999 to 2008 and he has a long list of accolades to his name.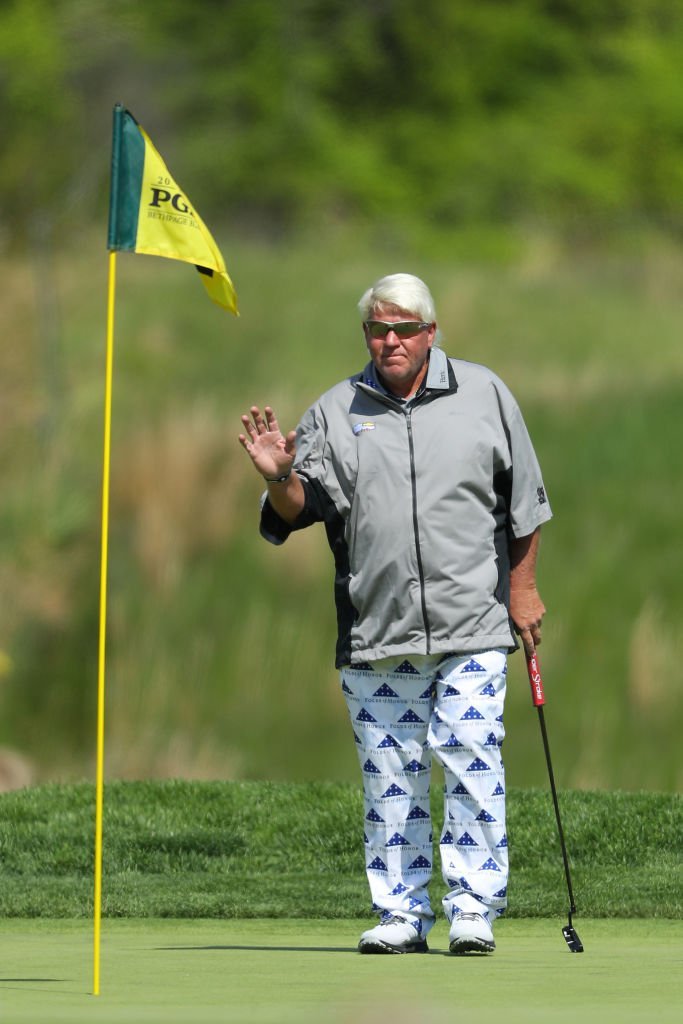 John Daly of the United States waves to the crowd on the 11th green during the second round of the 2019 PGA Championship at the Bethpage Black course | Photo: Getty Images
These include 5 PGA tour wins, 3 European tour wins, 1 Asian tour win, 2 Sunshine Tour wins, 1 Korn Ferry Tour win, 1 PGA Tour Champions and seven other minor titles.
He has three children and has been married four times between 1987 and 2007.
Please fill in your e-mail so we can share with you our top stories!