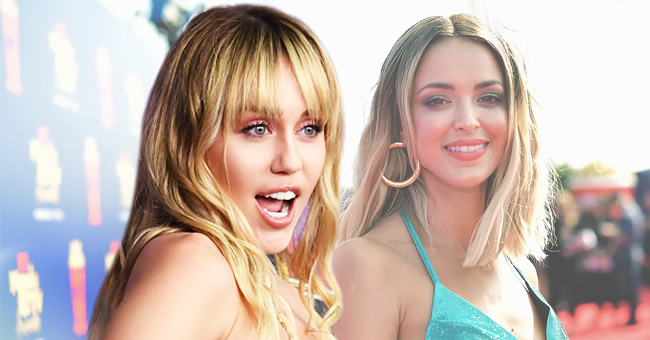 Getty Images
Everything You Should Know About Miley Cyrus' Latest Lip-Lock Kaitlynn Carter

Miley Cyrus may be newly single — or she may have already moved on to someone else after splitting up with longtime on-and-off beau, Liam Hemsworth. If only a kiss could tell it all.
Miley Cyrus, 26, maybe a wild and crazy chick, but she's consistently been involved with one person throughout the years (the others more quickly dropped in and out of her life). After nearly a decade of a rollercoaster relationship, she secretly got married to actor Liam Hemsworth last year.
Consistent with the pair's rocky past, they split up in August 2019. Over the weekend, Hemsworth briefly commented on the matter saying he wishes "her nothing but health and happiness." Additionally, Cyrus' recent actions gave away a lot about her status.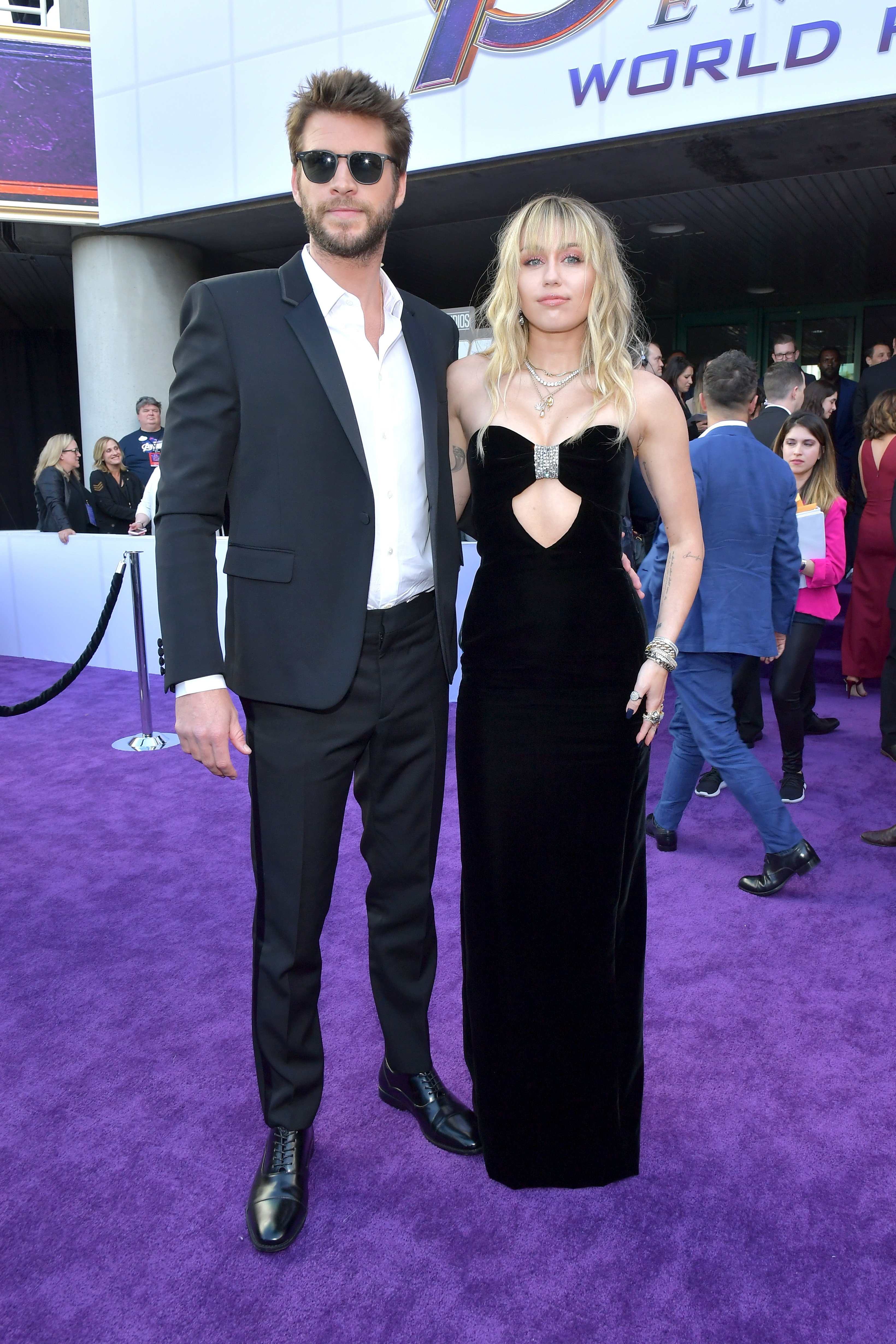 Miley Cyrus and Liam Hemsworth attend the premiere for "Avengers: Endgame" in Los Angeles in April 2019| Photo: Getty Images
It starts with a kiss
While on vacation in Italy, the singer was joined by her friend Kaitlynn Carter for a boat ride. Unashamed, the two shared more than drinks and food; they were also photographed sharing a kiss as they sat in the midst of other people.
Is it a friendship, a fling, or more? First of all, for those who don't know, Carter is (kind of) an actress best known for being a regular on "The Hills: New Beginnings." One funny fact is that Carter was previously strongly against the idea of reality television.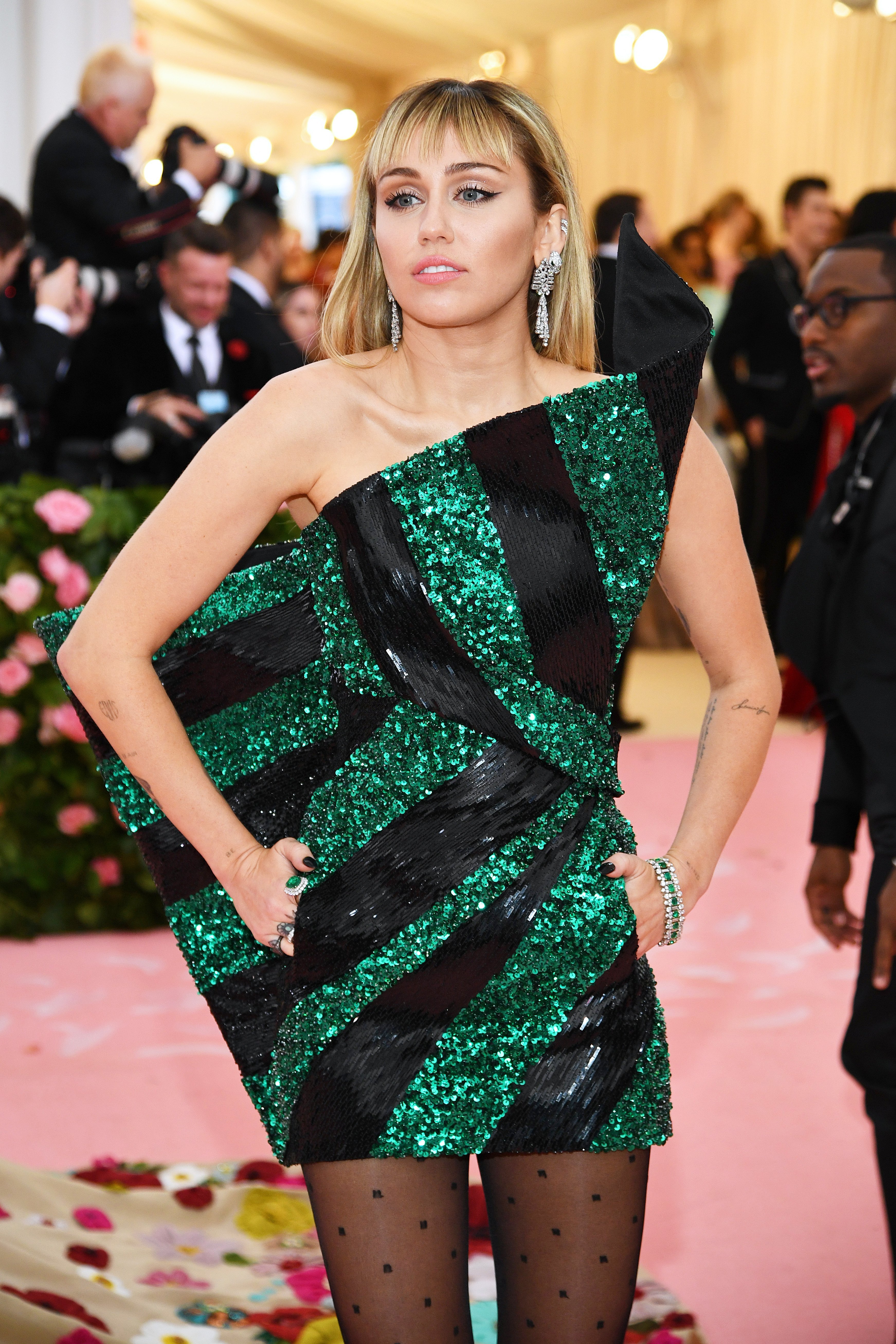 Miley Cyrus attends the 2019 Met Gala in New York City | Photo: Getty Images
For Carter, it officially started with reality television
Though she once confessed that she used to watch "The Hills" "religiously," Carter revealed that she would "always say no" to persons who approached her after seeing her blog and outgoing lifestyle in Los Angeles. Obviously, she caved in eventually.
So what do the reality star actress and the singer have in common? Carter was married as well — to Brody Jenner — and she and Cyrus split up at roughly the same time this year. The two girls were friends for months prior, so they helped each other deal with the other's break-up.
Then, there was a fairytale wedding
Carter and Jenner took their relationship to the next level in June 2018. Unlike Cyrus' official proceedings, however, Carter and Jenner allegedly never signed the papers to back up their nuptials. Nonetheless, they enjoyed an intimate wedding in Indonesia with about 50 close family and friends.
The wedding took place at the Nihi Sumba resort on Sumba Island, the same location Jenner proposed two years earlier. From meeting at a party in 2013 and feeling an "immediate" connection," to getting married five years later and divorced within a year, Carter's relationship history certainly rivals her fellow blonde.
It was a rocky road where business mixed with pleasure
"The Hill" viewers would have seen that things were definitely not all blissful in Carter and Jenner's relationship. In one episode of the show, Jenner reportedly told a girl that he was in an "open relationship." When confronted by Carter, he dismissed the subject vehemently.
Luckily, Carter has a lot more going on for her besides being a reality star. As a budding businesswoman, she makes a living as a social media influencer and recently announced a skincare company called Selfé. Meanwhile, her e-commerce site Foray Collective has been up and running since 2015.
And what would normally stay in the bedroom was aired out for the world
Still, the reason her relationship seems to have taken center stage in the media is no doubt a result of Brody and Jenner's own antics on "The Hills" and in interviews. In 2015, the couple held back little about their sex life when they said that Carter was more insatiable than her partner and that she appreciated a public go at it now and then.
Jenner, who is the son of Caitlyn Jenner and the brother of Kylie and Kendall Jenner, said that such bold actions might get one arrested and he's not very interested in going to jail. His famous family may be fast-paced, but they're simply not the jailhouse type.
Jenner was willing to give up family ties for his love
For the most part, the Jenners and Kardashians are a tight-knit pair, so it was odd when Brody didn't go to Kim Kardashian's wedding to Kanye West in 2014. In turn, none of Brody's famous siblings attended his wedding in 2016.
Carter and Jenner were only dating for a year when his sister got wed, so the assumption is that Kim didn't give Jenner a plus one due to her half-brother's dating history. Her actions reportedly upset Carter and caused a falling out between the brother and sister which lasted for years.
Now, Carter and Cyrus are sailing out on their own
Seeing as Carter's since moved on from her past love, was it even worth it? According to a source through People, the pair's kiss on the boat is not indicative of anything serious. They're "just having fun," said the insider.
Based on the many pictures Carter shared documenting their trip, the two indeed had lots of fun over in Italy. A source for Harper's Bazaar shared a similar opinion. "No one thinks Miley and Kaitlynn are in a real relationship, they believe it's more fun on vacation," the source said.
Yet most people say there's nothing real there
The source added: "Liam loves Miley and is hurt, but he knows that she does this." A comment from Jenner may also have shown that there's no bad blood between him and his ex. Underneath a picture, he wrote in the caption, "Don't let yesterday take up too much of today."
Jenner's co-star Brandon Thomas Lee seemed to joke around by suggesting he and Jenner post a picture of them making out, to which Jenner responded: "Watch out! Pics of Liam and I holding hands on the beach coming soon."
Cyrus wrapped up the conversation by saying "Go take a nap in your truck and cool off #HotGirlSummer." We'll just have to hope for slightly more revealing comments from Cyrus to determine whether or not she and Carter are really getting serious
Please fill in your e-mail so we can share with you our top stories!