Kodi Lee's Mother 'Never Expected' Her Autistic Son Would Become Famous after AGT
Kodi Lee's worldwide fame came by surprise after he won the golden buzzer from Gabrielle Union in America's Got Talent, says mother: "It's so nice to see [audiences] enjoy his talent and not look at his disabilities."
Last May, people across the globe were moved to see an outstanding performance from an autistic boy, who bravely went up to the stage of the hit show "America's Got Talent," and belted his heart out to Donny Hathaway's "A Song For You."
A MOTHER'S LOVE
Judges were in awe of his talent, as were those among the audience who applauded with tears in their eyes. His fame soared after that day, and Kodi Lee became a worldwide sensation.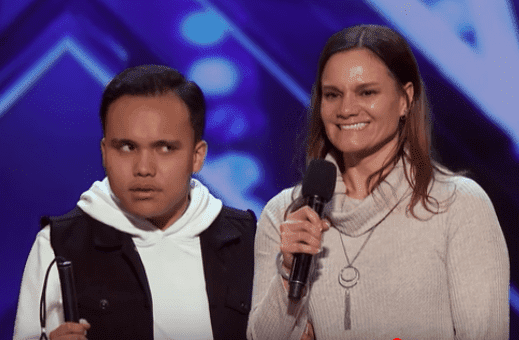 "I'm beyond proud of him; this whole thing has been magical," Lee's mother, Tina, told PEOPLE. "Just to see the pay that people are accepting him and loving him, it's magical."
Lee's audition quickly went viral on almost all social media platforms, including YouTube, where it gained over 42 million views. In the quarterfinals round, the 22-year-old singer yet again gave a breathtaking performance.
"I never expected this to happen," Tina added of her son's fame. "It's so nice to see [audiences] enjoy his talent and not look at his disabilities. They see the real, real extraordinary talent in him."
ENDLESS LOVE AND SUPPORT
Tina has always been a proud and supportive parent who cared for his son, and his recent success just overwhelmed her with joy as people were able to see her son for his talent – a talent that she's seen and believed in from the very beginning.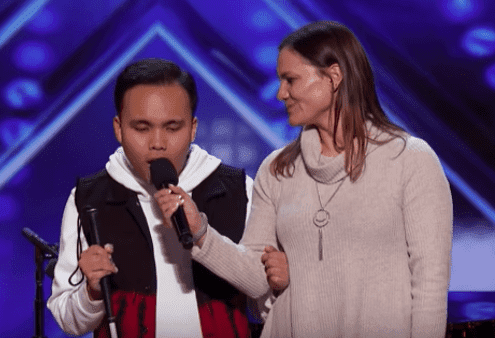 She continued to share the difficulty of her son having autism, especially when he is too overwhelmed by his emotions as it is "intensified for him." Nevertheless, she and her family are together and providing the love, and support Lee needs.
"Look at him today, he's amazing. He just builds off the love and support for everybody; he loves his supporters! He literally will not take a breath, liking and loving every comment," she added.
THE GOLDEN BUZZER
During Lee's first audition, judge Gabrielle Union was left shocked and teary-eyed hearing the powerful rendition, accompanied by a piano piece. With no second thought, she hit the golden buzzer for the first time.
She connected with Lee's mom as she herself was new to motherhood and saw it as the "toughest job I ever had," After the show, social media flooded with congratulations for the singer, including posts from celebrities around the globe.