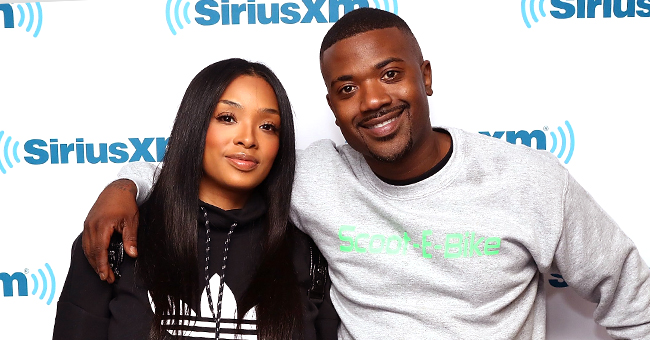 Getty Images
Ray J Honors Wife Princess Love with Sweet Photo and Message on Her 35th Birthday
Ray J wanted to let Princess Love feel all the love he could give for her birthday, so he prepared an entire day of surprises for his girl.
The lovely couple shared the best moments of the special day on social media, for their fans to see how they spent Princess' birthday this year.
To jumpstart her birthday, Ray posted a lovely photo of him hugging her from behind, expressing his love for her.
"Happy birthday to my wife and the mother of my child @princesslove - you deserve all the greatest things in life!! And I'm so proud of you!! You are a great mother / wife / and best friend!! Today is your day!!!! I love you!! @princesslove #happybirthdayprincess"
A Special Birthday Tribute
He then shared a video of him walking through their home early in the morning, as his mother-and-daughter duo lounged by their living room. Meanwhile, they had someone preparing breakfast, which they were about to eat as a family.
"Early morning birthday breakfast!! @princesslove @melodylovenorwood - #happybirthdayprincess - No extra sauce for the gram - jus real life!! @cheflovejoycole"
Next up is a photo of Princess sitting by the edge of their dining table, looking at the mighty breakfast she had in front of her. Of course, aside from food, Ray J came bearing gifts for his queen.
"Birthday breakfast for a queen @princesslove #happybirthdayprincess"
Showing Appreciation to Ray J
It was Princess' turn to share bits and pieces of her special day on social media, sharing a photo of the lovely array of gifts her husband prepared for her.
Aside from a basket of roses, Mrs. Norwood also received special gifts from Chanel and Cartier.
"Just when I thought my birthday couldn't get any better. The best husband ever @rayj"
A Different Type of Celebration
Back in May, the Norwoods celebrated their precious little girl's 1st birthday at Disneyland with their closest family and friends.
The happy parents were all smiles as they took their daughter to her Disney birthday experience, as it's always such a fun time in the theme park for children and families alike.
While Princess Love's birthday was a bit cozier, spent at home with some luxurious gifts, the Norwoods knew that a child's birthday should be spent somewhere she would enjoy - and that's a world of beautiful characters, stories, and sights to see.
Please fill in your e-mail so we can share with you our top stories!