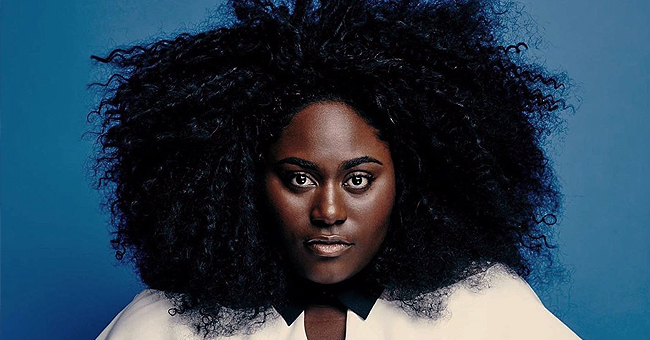 Instagram/daniebb3
Pregnant OITNB Star Danielle Brooks Tearfully Talks Body Positivity for Shape Magazine Cover
The "Orange Is The New Black" star, Danielle Brooks got emotional during a talk show, as she explained how much of a big deal it was for her to feature on the front cover of Shape Magazine.
The actress, Danielle Brooks opened up about her journey so far as a plus-size African_American. While revealing her encounters with bullies as a result of her shape, she expressed disappointment at the society for setting a standard for what a person should look like.
The star of the Netflix series, "Orange Is The New Black" revealed that her appearance on the front covers of Shape Magazine was a big deal to her because it went a long way towards proving naysayers wrong about their opinions regarding her size.
Growing up, the 29-year-old always wanted to have a Hollywood role model. Someone who shared her size, and could encourage her that her shape was no hindrance to her achievements in life.
Making the front covers of the magazine has made her into the long sort after role model. She opened up about the significance of her latest feat, saying:
"This is a big deal because I feel like the universe, the way the world works, it has built these invisible bullets to bully us in telling us who we're supposed to be and what we're supposed to look like."
The television personality was near tears as she continued:
"I've always had this desire to prove people wrong. To say, this body that I'm in is enough."
The Netflix star shared a cutout video from the interview on Instagram, and her fans have since sympathized with her, while others left their congratulatory messages. As seen in the video, the actress broke down in tears as she spoke up about her pregnancy.
She expressed her satisfaction over the fact that her new child would be born into a world where she can prove that "they are enough" when hit with life bullets.
The TV star announced her pregnancy in July, via an Instagram post featuring her holding the test results, and another where she showed off her bared bulge.
"When one chapter ends, another begins. Super excited to share with you my new beginning. I'M PREGNANT," Brooks captioned the post.
There was no mention of the baby's father, but there is no doubt her sweetheart of over a year is the soon-to-be proud daddy.
Please fill in your e-mail so we can share with you our top stories!