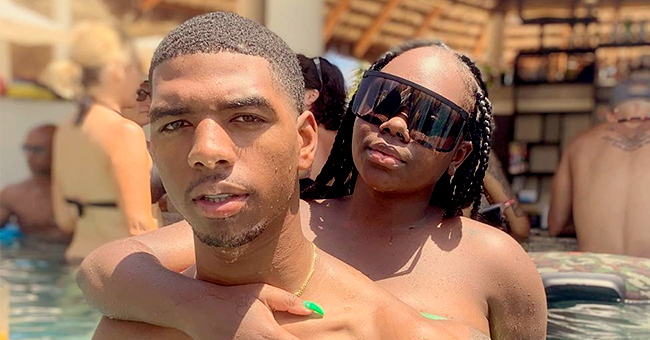 Instagram/princessbroadus
Snoop Dogg's Daughter Cori Shares Photos from Summer Travels with Her Boyfriend

Snoop Dogg's daughter Cori Broadus is happily in love with her rapper boyfriend, and they've been making the most out of summertime by going on a tropical vacation.
Cori Broadus is Snoop Dogg and Shante Broadus' youngest daughter, but she seems to be growing up way too fast. Not only is she making her way into the music industry like her dad, but she's also gotten herself a boyfriend named Wayne.
A Mexican Getaway
The pair hit up Mexico for a sizzling hot summer vacation, and the two served looks no matter where they went.
Not only did they swim and hit up beaches, but they went on thrilling adventures such as ATV riding over a hanging bridge, camel riding, cruising, and a lot more.
Clearly, the two are smitten with one another, and they look like the perfect pair.
Taking After Shante and Snoop
After all, when it comes to love, they have the most inspiring influence: Snoop and Shante themselves.
Everyone knows that while the Broadus couple were together since high school, they went through multiple ups and downs that almost led to their separation. However, through the years, they've also learned how to choose their battles, and fight for their love.
Shante and Snoop as their biggest influences
With more and more of their kids having love lives of their own, it is good to learn from the relationship of their parents, as it sets a perfect example: no relationship is perfect, but you can make it work if you want to.
Aside from Cori's budding romance, her brother, Corde Broadus, is now a father of two, much to the delight of their family. Shante and Snoop are proud grandparents, and they too try to set an example to Corde and his children to make sure they grew up in the best way possible.
Please fill in your e-mail so we can share with you our top stories!