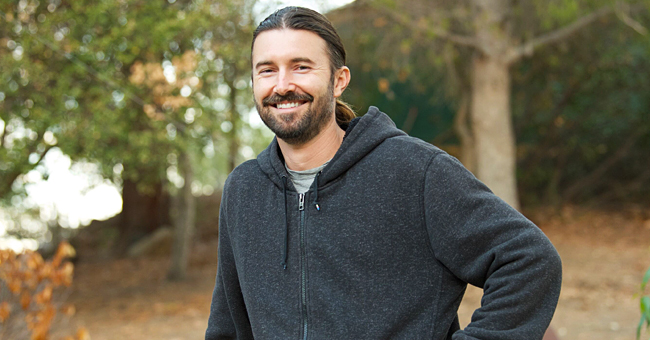 Getty Images
Caitlyn Jenner's Son Brandon Shares Home Video with Family Members' Emotional Reaction to His Baby News

Brandon Jenner is having a baby! Caitlyn Jenner's son shared a home video of his family members' reaction to the news, and it's quite hilarious.
Brandon Jenner is about to be a father for the second time with his girlfriend, Cayley Stokers, and they are expecting twins. Jenner shared a home video of their family and friends reaction to the news on Instagram, and it's hilarious.
Those featured in the video reacted with words like, "What?" "No way!" and "Oh my God." They all appeared quite surprised, but were happy for the couple, embracing them, and laughing at the good news.
Jenner in the accompanying caption wrote, "We are having a baby!" before adding that telling their family and friends have been, "One of the greatest experiences of our lives." The singer said that it's "Pure joy all around," and sent out a lot of love from him and Cayley.
The celebrations continued in the comment section, with Brody Jenner writing, "I love this video." Ithinda Thompson called it the most creative and inventive way to break the news, and others wrote that it was beautiful.
Jenner and Cayley started dating six months after he separated from his ex-wife Leah Jenner. The "Death of Me" singer and Leah share a 3-year-old daughter, Eva, and he told People that together with his girlfriend, and ex, they informed the little girl she is about to have a sibling.
The singer said Eva took the news well, and she is very excited about becoming a sister. Jenner and Cayley can't wait to welcome their babies, and the former told Us Weekly that "They are as happy as can be."
The singer also told the news outlet that the soon-to-be mother is his greatest gift. In Jenner's words, she opened his world in a way that made him have hope about a lot of things, and he has nothing but good things to say about her.
As happy as the "Princes of Malibu" star is about his life, there's one thing he is sometimes not proud of — his surname. During an appearance on "Let's Go There With Shira and Ryan," the music star said a lot of people look down at him because of the last name he carries.
He said they shy away from giving him opportunities because they see him as a spoilt child, but Jenner is determined to change that perception. He wants to make something of himself, separate from what his family is known for, and that's the legacy he hopes to leave his children.
Please fill in your e-mail so we can share with you our top stories!