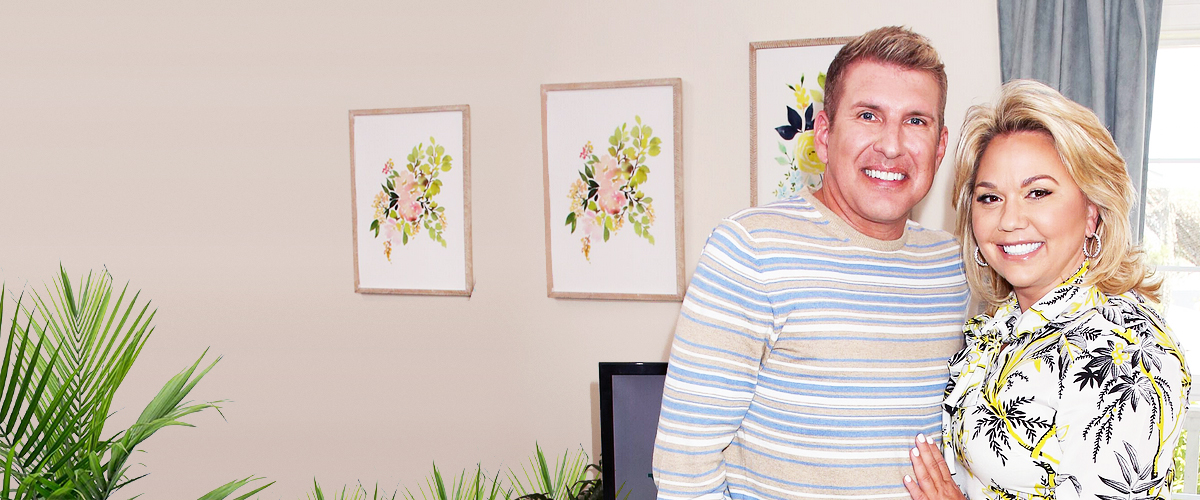 Getty Images
Todd and Julie Chrisley's Previously Estranged Son Kyle Supports His Parents after Being 'Forgiven'
On Wednesday morning, Todd and Julie Chrisley handed themselves over being indicted for tax evasion. Now Todd's estranged son has come out to support them.
Kyle Chrisley, 27, the formerly estranged son of Todd Chrisley, 51, has written a heartfelt message on Facebook in support of his father and stepmother. Todd and Julie Chrisley, 48, were indicted on Tuesday for financial crimes and they handed themselves over to the Federal Bureau of Investigation (FBI) the next day.
Kyle defended his parents claiming that the interview he gave a year ago bashing Todd was a lie. He also insisted that the charges against his parents were all lies.
The former "Chrisley Knows Best" reality star then revealed that about a year and a half ago, his biological mother, Teresa Terry, and his sister, Lindsie Chrisley, 29, had turned Todd into the Georgia Department of Revenue for tax evasion.
However, Lindsie's lawyer has denied that she had any involvement in her father getting arrested. Kyle shared that he went along with the claim because he was told that if his father was "locked up" he wouldn't be able to send him back into treatment.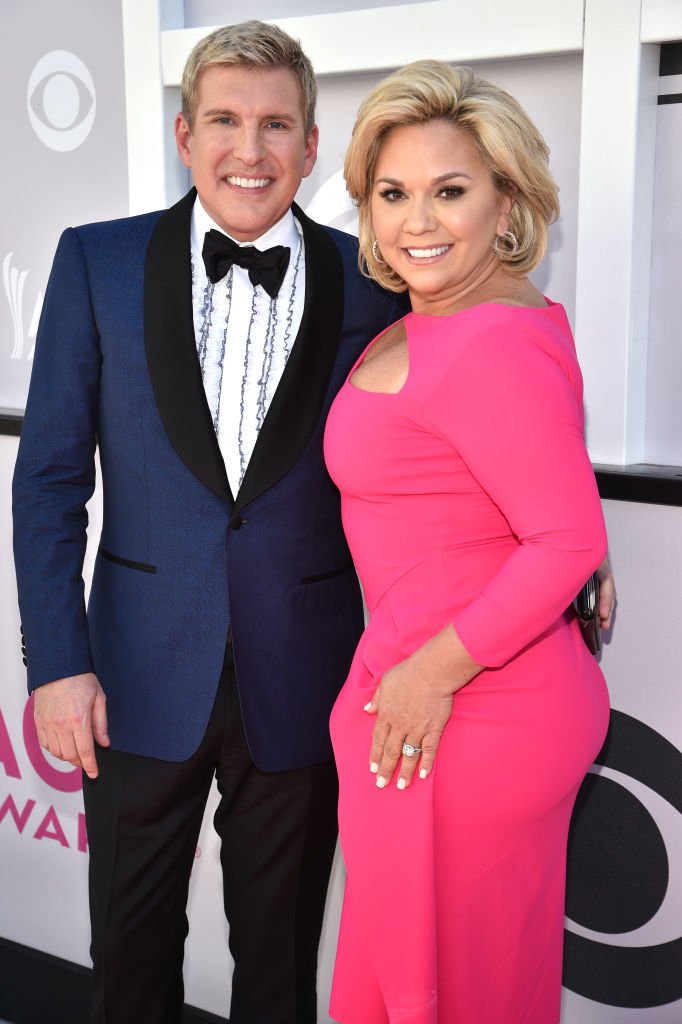 Todd and Julie Chrisley at the 52nd Academy Of Country Music Awards at Toshiba Plaza on April 2, 2017 in Las Vegas, Nevada | Photo: Getty Images
The reality star's son agreed at the time because he was on drugs and his relationship with Todd was unhealthy. Kyle then revealed why he was standing up for his father now.
He shared in his note that his father had "forgiven" and welcomed him back into the family 9 months ago after Kyle apologized for everything. Todd's son admitted that he felt guilty because his act with his biological mother and sister could have played a role in the troubles his father is currently facing.
Despite that Kyle wanted everyone to know: "I'm telling you now, with a clear mind, my mom and dad have done nothing wrong." Kyle then revealed that he was now sober and had a job.
He shared that he hoped to fix his wrongdoing so he could have a chance to "forgive" himself. The former reality star then vowed to stand "united" with his family through the current ordeal.
His last wish was that Lindsie would reach out to their father to apologize so they could, once again, come together as a family. In 2017, Kyle gave an interview where he said Todd "bragged" about not paying taxes and should be "held accountable" for his alleged actions.
During their court appearance on Wednesday, Todd and Julie faced 12-counts. These included faking financial documents to obtain million dollars in loans, tax evasion, wire fraud, and conspiracy bank fraud.
After their appearance, their attorney stated:
"We have no doubt that if this case ever reaches a courtroom, Todd and Julie will be completely exonerated. But in the meantime, their reputation will be sullied by a shamefully unjustified prosecution based on testimony of a dishonest source who has somehow managed to successfully mislead prosecutors."
For her part, Lindsie has distanced herself from her parents as they go on trial. Her spokesman Musa Ghanayem said: "Lindsie would like to thank all of her supporters. The circumstances Todd and Julie find themselves in, is quite unfortunate."
According to Ghanayem, she "has been a constant target of lies, harassment, and threats from her family and as a result." Lindsie has been estranged from her family since 2017.
If convicted, Todd and Julie could face up to 30 years in prison.
Please fill in your e-mail so we can share with you our top stories!