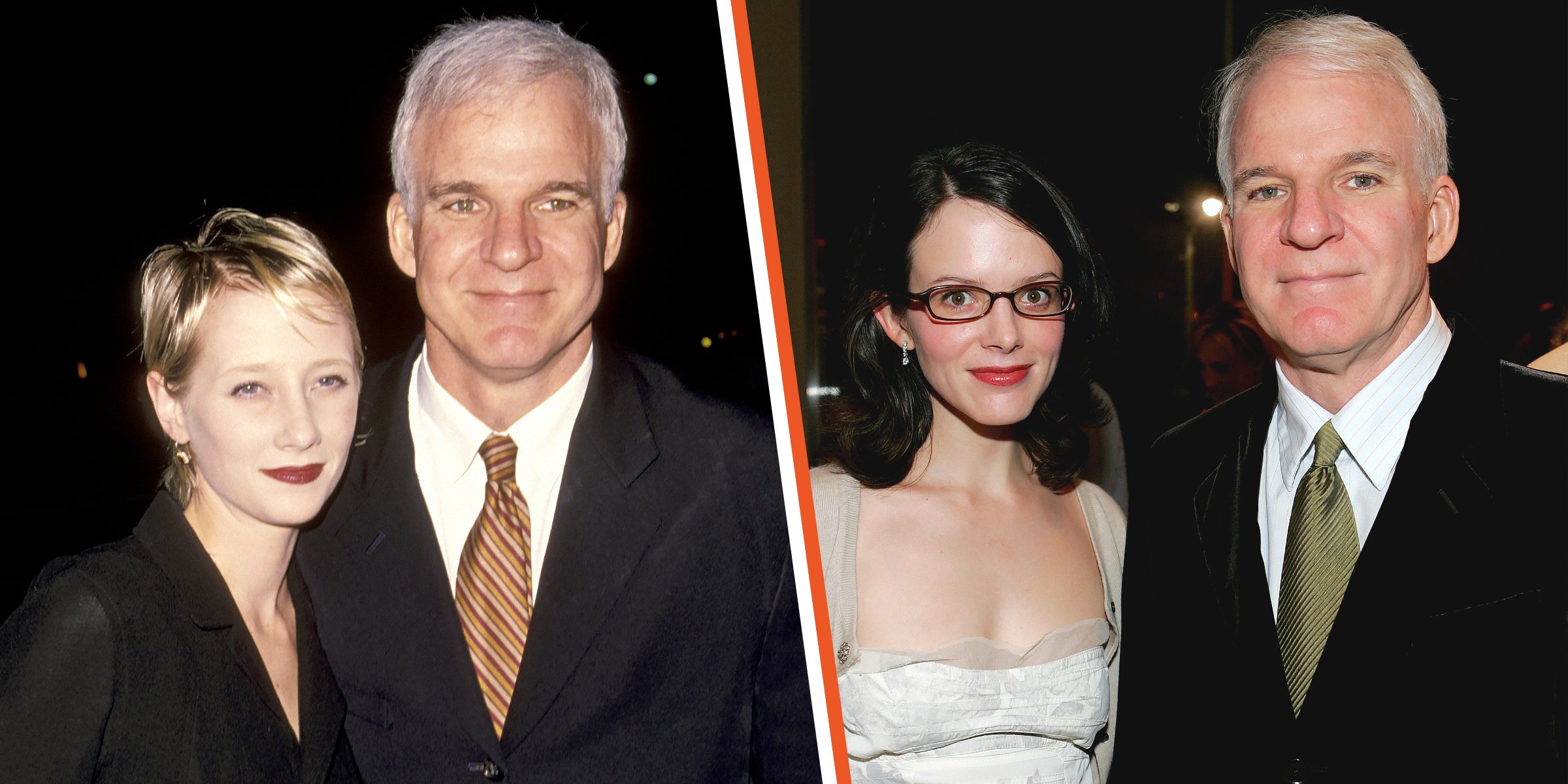 Getty Images
Steve Martin's Famous Exes and Heartbreaks before Marrying His Current Wife: From Anne Heche to Bernadette Peters
Steve Martin, one of the most multifaceted artists in the entertainment industry, has been very busy with his music gigs and books. His relatively new family has also kept him occupied.
Besides his outstanding comedy skills and acting talent, Steve Martin is known for keeping his life as private as possible.
He is married to a woman 26 years his junior. They try to keep their personal life away from prying eyes, leaving information about them unknown.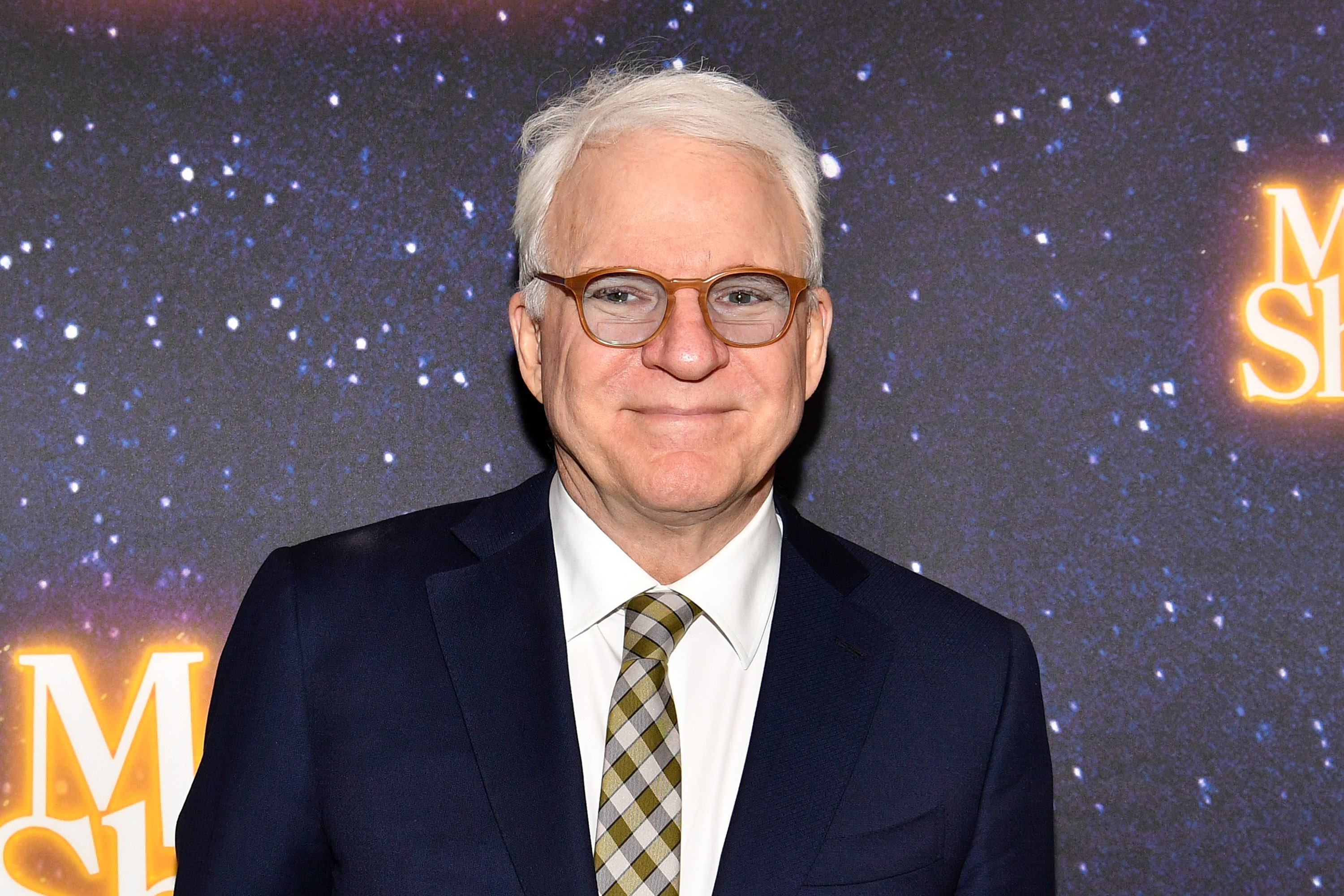 Steve Martin at the Booth Theatre on November 29, 2017 in New York City | Source: Getty Images
However, this is not Martin's first relationship with a younger woman. Previously, the actor was with Anne Heche, an award-winning actress 24 years his junior. Unfortunately, they separated after two years together. Here's a look at the actor's other love interests
A VERY PRIVATE RELATIONSHIP BETWEEN BERNADETTE PETERS AND STEVE MARTIN
Bernadette Peters and Martin met in 1977 through his agent, when the actor was considered among the best stand-up comedians in the country. They started dating a few months later and kept their relationship private. Martin said:
"I liked [Peters] because she was independent. I respected her for it, and I knew it wasn't going to be, you know, 'Oh, Steve, what are we going to do now? Where are you going?' She was in show business. We could talk."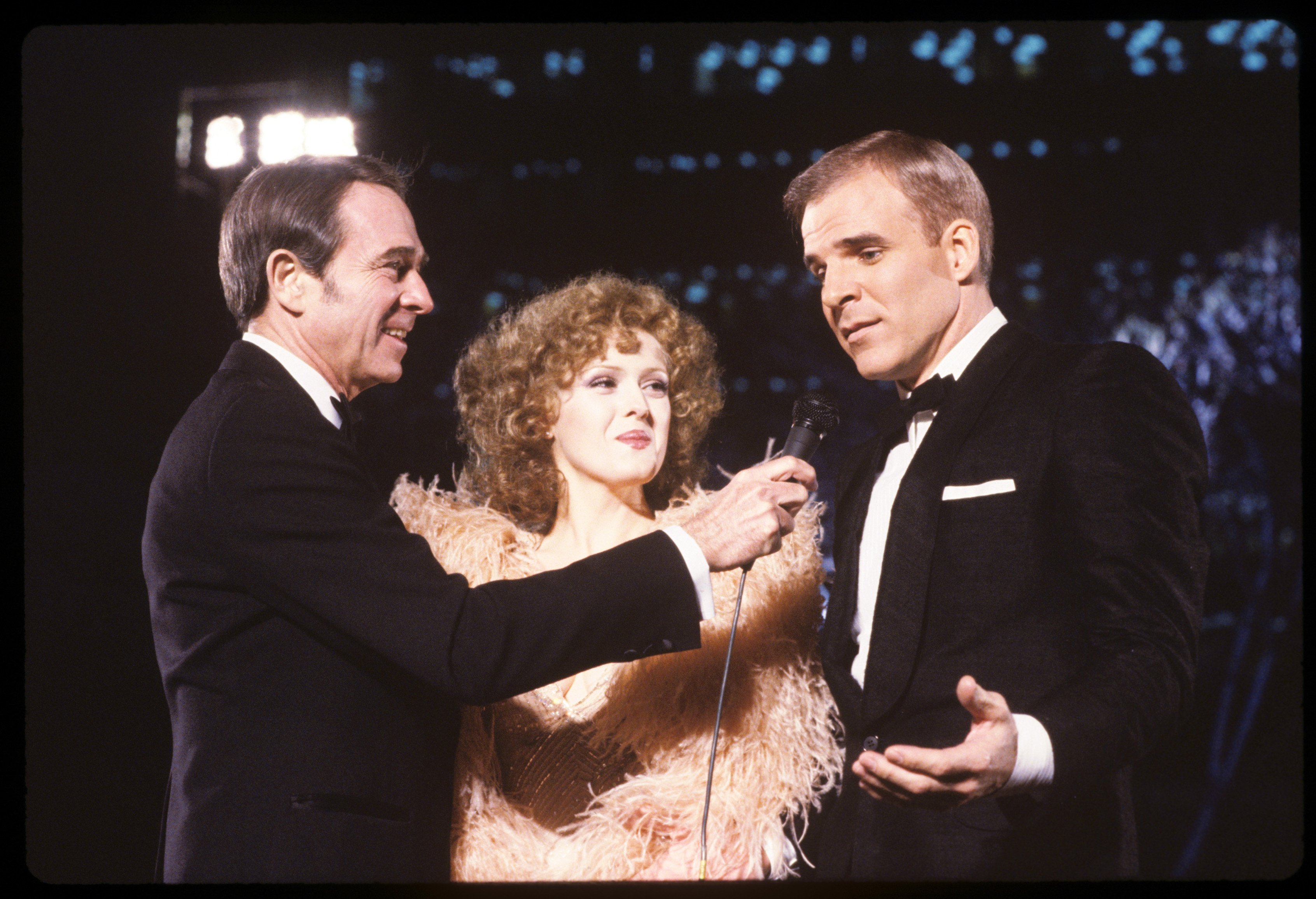 Bernadette Peters and Steve Martin during the 53rd Academy Awards, March 31, 1981. | Source: Getty Images
However, they were seen together on-screen, working on the films "The Jerk" and "Pennies from Heaven," both critically acclaimed. Peters' other acting credits include "Silent movie," "The Carol Burnett Show," "Song and Dance," "Gypsy," and "Into the Woods," among others. They eventually split in 1982.
VICTORIA TENNANT AND STEVE MARTIN'S RELATIONSHIP WITH A PAINFUL ENDING
Martin later met Victoria Tennant, a beautiful British actress, while filming "L.A. Story." The pair tied the knot on November 20, 1986, and spent seven years in marital bliss. The "Cheaper by the Dozen" star said:
"I always felt guilty in my relationships, like I was a really bad boyfriend or always making someone unhappy, and then I met Victoria and said, 'Oh.' I knew then it wasn't me."
Sadly for the "Smothers Brothers Comedy Hour" writer, Victoria left him for an Australian actor. Even though everything seemed to go smoothly in their relationship, they divorced in 1994.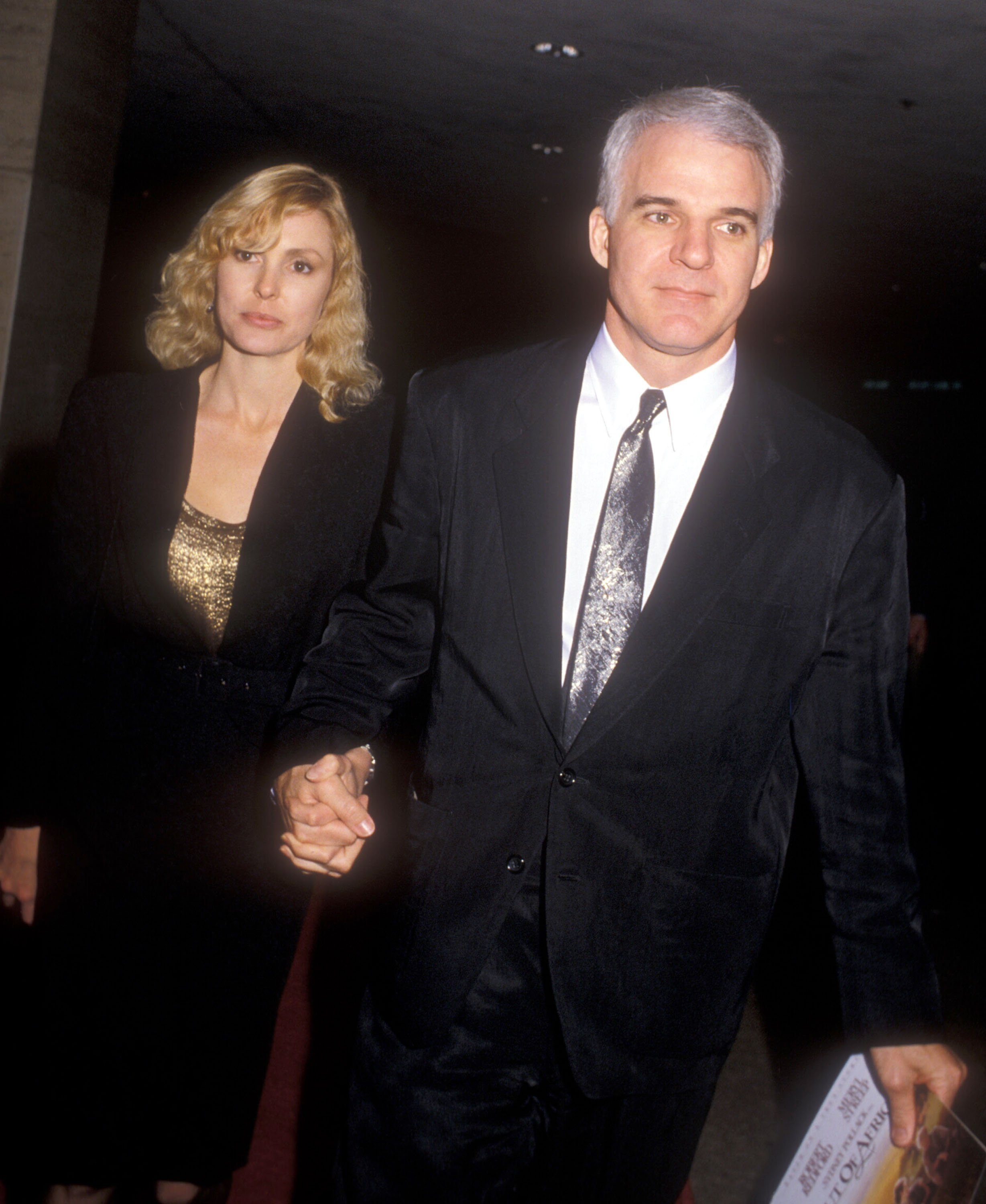 Victoria Tennant and Steve Martin at the "Out Of Africa" Los Angeles premiere at Plitt Theater in Century City, California, United States. | Source: Getty Images
Following their divorce, Martin became the second choice to play The Riddler in "Batman Forever." However, he turned it down, in part because of his heartbreak from Tennant.
STEVE MARTIN AND ANNE HECHE'S RELATIONSHIP WAS RUINED BY THE BIG AGE DIFFERENCE
In 1994, Steve Martin started a relationship with Anne Heche, the actress best known for "Six Days, Seven Nights" and "Gracie's Choice." One of the most striking aspects of their relationship was that Steve Martin was 24 years older than Anne.
Unfortunately, they parted ways after only two years of a relationship. During an interview, Anne, who was romantically involved with Ellen DeGeneres after leaving Steve, revealed that she dated him because she wanted an older man. She met DeGeneres at a Vanity Fair Oscars party. She recalled, as detailed in OK Magazine:
"She was standing there in a gorgeous blue suit and radiating such confidence and beauty. I knew I had to spend more time with her."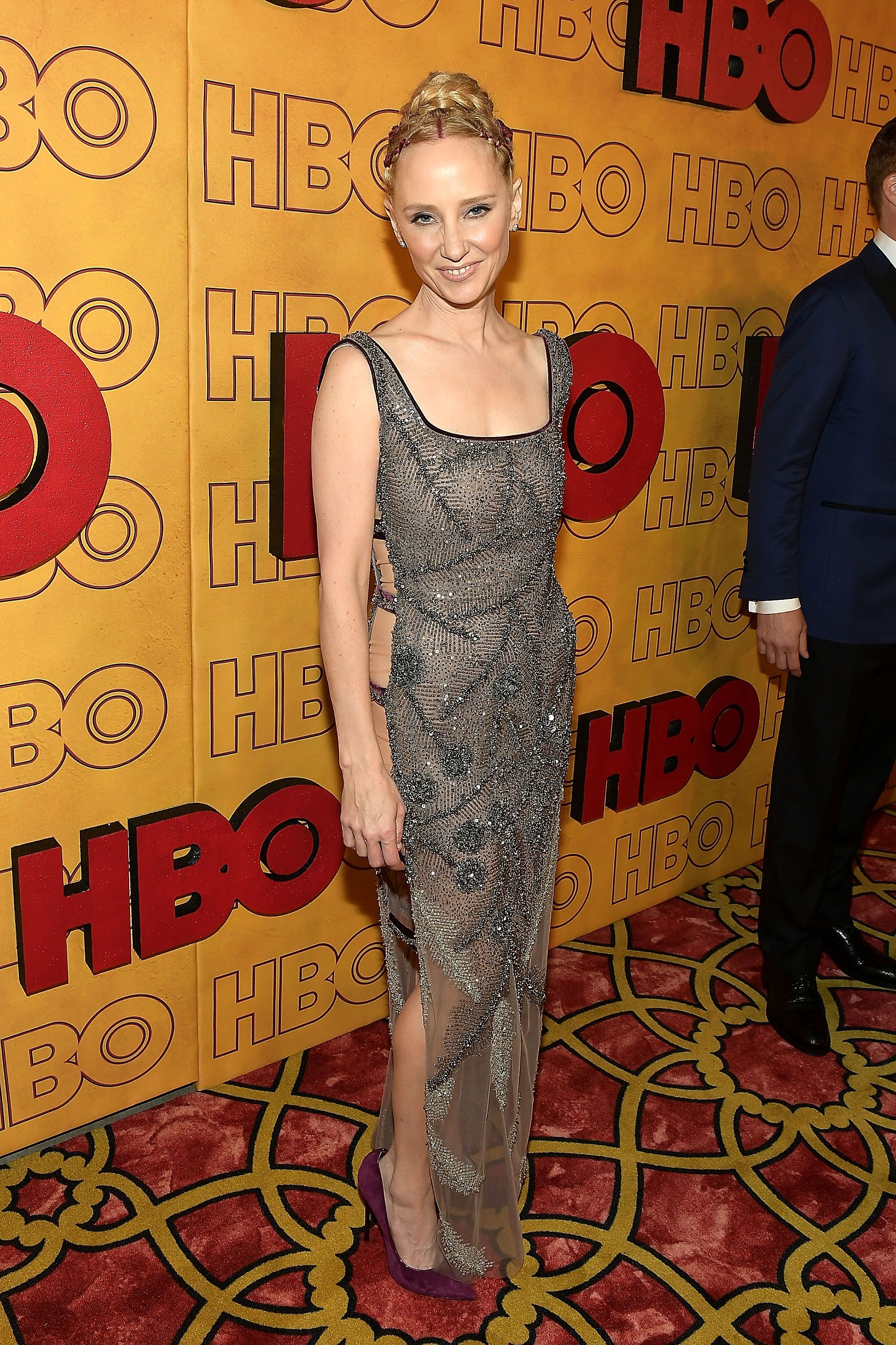 Anne Heche during HBO's Post Emmy Awards Reception at The Plaza at the Pacific Design Center on September 17, 2017 in Los Angeles, California. | Source: Getty Images
They left the party and spent the night together in the home Martin almost purchased for Heche. According to the actress, it was one of the best nights of her life. For a while, Heche and DeGeneres became gay icons, but eventually, they broke up due to different expectations in a relationship.
After their failed romance, Steve used Anne as an inspiration to create one of his most remarkable characters: Daisy in "Bowfinger." She was an unbalanced, sexually manipulative, and ambitious actress portrayed by Heather Graham. Heche died in August 2022 after a horrific accident.
ANNE STRINGFIELD - HIS CURRENT WIFE
Although he had many failed relationships, Martin found his love in Anne Stringfield, to who he has been married since 2007. The couple tied the knot at a surprise party at the actor's home in Los Angeles.
Almost every guest, including Tom Hanks and Ricky Jay, thought it was a typical gathering with friends, but it was Steve and Anne's wedding.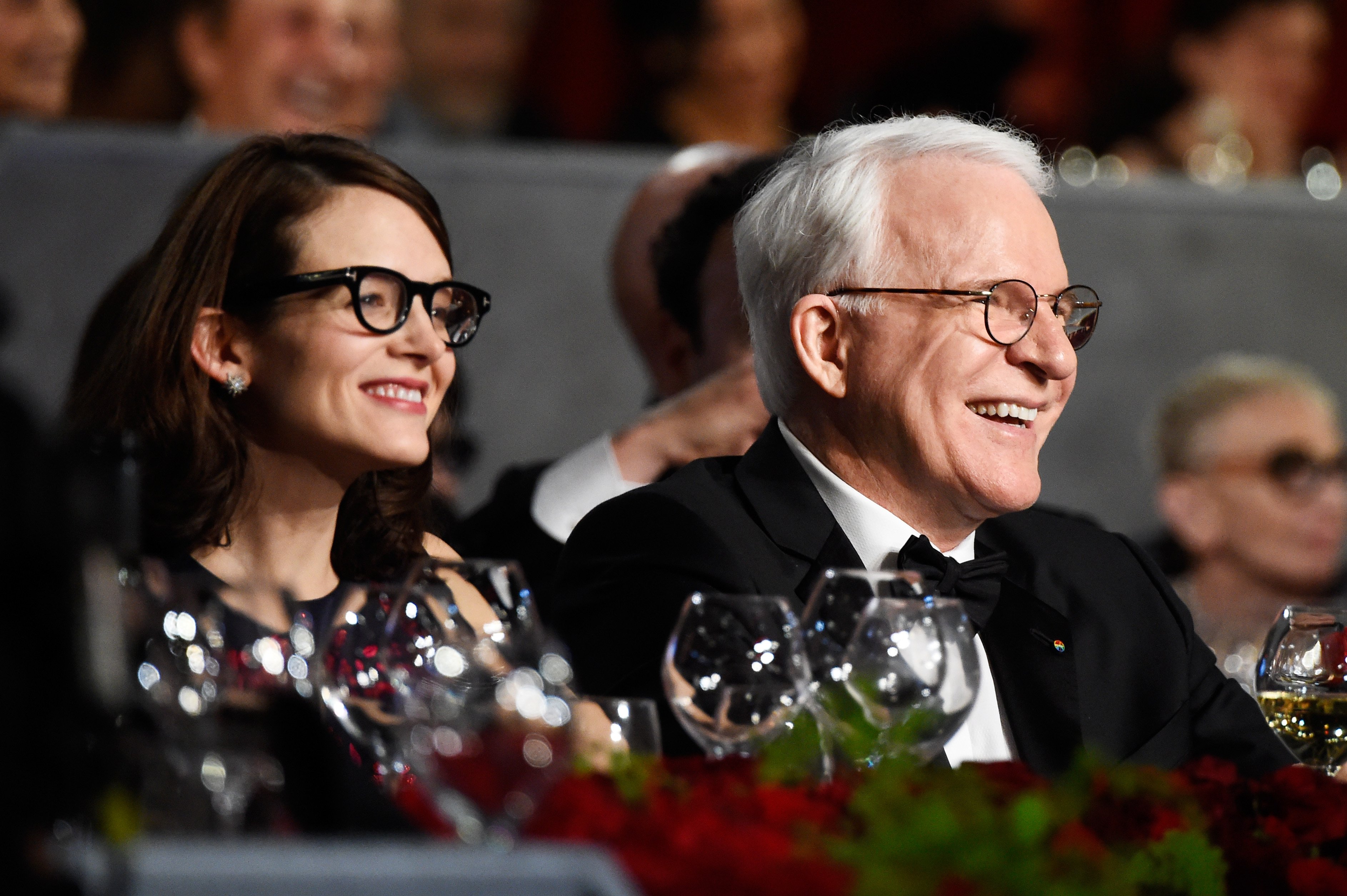 Steve Martin and Anne Stringfield during the 2015 AFI Life Achievement Award Gala Tribute Honoring Steve Martin at the Dolby Theatre on June 4, 2015 in Hollywood, California. | Source: Getty Images
In 2012, they welcomed their daughter, Mary, Martin's first child. Martin has since tried to keep his daughter away from the spotlight, although he appears with his wife during red carpet events.
During an interview with David Letterman in April 2013, he joked about his daughter's name being "Conquistador," pointing out that he didn't want to choose a "weird" name as some Hollywood celebrities do.
Steve's family is one of the main reasons he has been away from Hollywood, as he revealed in an interview with the Telegraph, his younger years were for focusing on his career, but things have since changed. Family time is undoubtedly important in the Martin household.
Please fill in your e-mail so we can share with you our top stories!