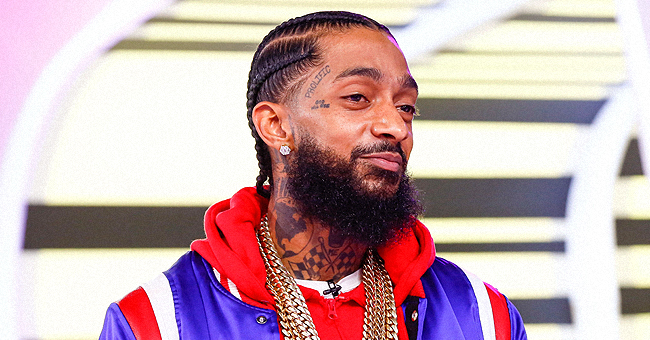 GettyImages
Nipsey Hussle's Ex Tanisha Foster Shares Photo of Rapper on His Birthday

Nipsey Hussle's ex posts tribute with never-seen-before photo on the rapper's birthday.
August 15, 2019, marks what would have been beloved rapper Nipsey Hussle's 34th birthday.
His ex-partner, and mother of his older daughter Emani, Tanisha Foster posted a photo and a special message on Instagram to mark the day.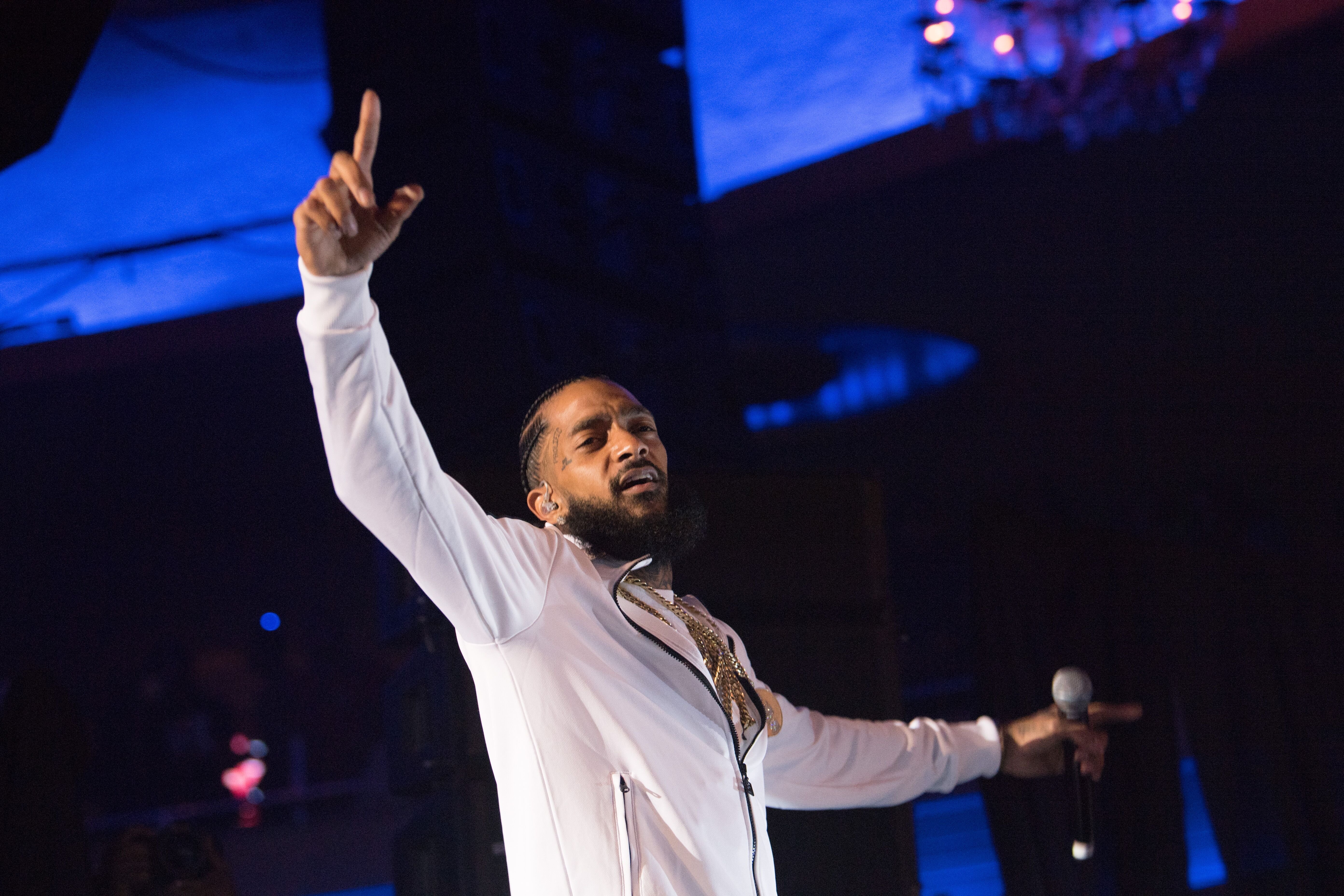 Nipsey Hussle at the Global Spin Awards/ Getty Images
NEVER-SEEN-BEFORE PHOTO OF NIPSEY
Tanisha shared the post in the early hours of the morning, accompanied by a throwback photo of herself and Nipsey.
In the blurry snap, Tanisha is taking a selfie in the mirror, while Nipsey stands behind her with his arms around her.
"Screaming happy cake day to you my love wish u were here so I could celebrate with you muah I LOVE YOU ERMY." she captioned the snap.
Tanisha Foster has issues with substance abuse and a criminal record
TANISHA CRITICIZED BY FANS
Tanisha has often been criticized by fans for appropriating Nipsey's name - she goes by the moniker Chyna Hussle - and for what many saw as an insensitive sharing of a family photo of herself, Nipsey and Emani, and calling him her love.
TANISHA IS AT ODDS WITH NIPSEY HUSSLE'S FAMILY
Amid rumors that she was trying to gain control of Nipsey's estate, Tanisha is now at odds with his family who are claiming custody of her daughter Emani.
She is angered and bitter at what she feels is a dismissal of the bond she had with the rapper.
"I'm going to live my life. It was 16 years. He was 16 years of my life. Do anybody know that? I don't prove nothing to nobody. I don't have to," she said.
TANISHA WAS NOT PRESENT AT NIPSEY HUSSLE'S MEMORIAL
A clear sign of the distancing between Tanisha and Nipsey's family was her absence from the rapper's memorial service.
It was Nipsey's partner, Lauren London, who led his children, Emani 11, and Kross, 2, up onto the stage to pay homage to their departed father.
Tanisha could not complain that she was ignored at the memorial since Nipsey's friend and business partner Adam Andebrha mentioned her in his eulogy.
"He had a beautiful daughter, Emani Dior, with his love Tanisha," he said.
We hope that Tanisha can see past her disappointments and come to terms with her loss, and build an amicable relationship with Nipsey's family for the sake of her daughter.
TANISHA FOSTER LOSES CUSTODY OF NIPSEY HUSSLE'S DAUGHTER
When rapper Nipsey Hussle was brutally murdered on March 31, 2019, his daughter Emani was in his care.
Since Emani's mother, Tanisha Foster, has issues with substance abuse and a criminal record, Nipsey's sister Samantha Smith took care of the 10-year-old child and asked the courts to be granted custody.
Samantha has been granted temporary custody of Emani, but Tanisha and her lawyer are expected to fight back.
Nipsey's family has indicated that they are open to an amicable discussion that will guarantee Emani's best interests and allow Tanisha reasonable visitation rights to her daughter.
Tanisha who was recently arrested on a bench warrant for a DUI also has a criminal record that dates as far back as 2006 and includes vandalism, resisting arrest, and disturbing the peace.
Please fill in your e-mail so we can share with you our top stories!