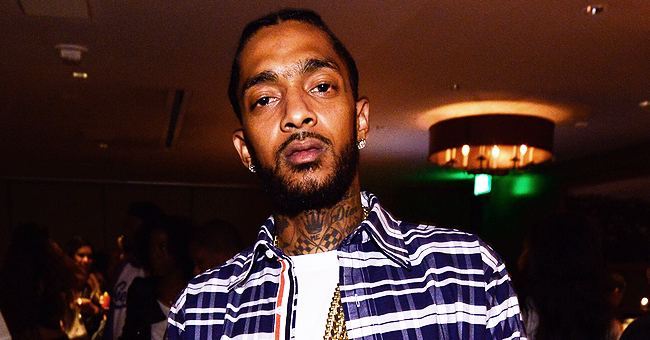 Getty images
Nipsey Hussle's Ex Tanisha Loses Custody of Daughter & She's 'Pissed Off'
Nipsey Hussle's baby mama, Tanisha Foster, is reportedly angry that their ten-year-old daughter, Emani Asghedom, will remain in custody of the late rapper's sister Samantha Smith. Foster's lawyer is also opening up about some of the moves he's making in the situation.
It's been weeks now since Foster and Nipsey's siblings have been battling over custody of Emani in court.
In a recent report by TMZ, the result of a sealed May 20 hearing gives custody of the child to Smith; Emani has been with Smith since her father was murdered in March.
The Department of Children and Family Services have also taken an interest in the case, considering that...
According to the celebrity news website, Foster left the courtroom livid and crying while admitting she's "pissed off."
Her lawyer, Larry Lewellyn, also told the outlet that he's working with Nipsey's family on a visitation schedule that will be in Emani's best interest.
This latest development comes hours after it was revealed that Foster has an arrest warrant issued against her for a DUI-related case from a few years back.
Emani's mother was reportedly sentenced to 3-year probation in the case but after missing a May 15 court date, her probation was revoked and a bench warrant issued.
Besides the DUI, she also reportedly has a lengthy criminal record that dates as far back as 2006 and includes vandalism, resisting arrest, and disturbing the peace.
Earlier, in a bid to claim custody of her daughter, Foster had filed documents claiming Smith took Emani unlawfully after Nipsey's death. Foster said Emani was visiting her father on the day he was killed and that Smith illegally kept the girl with her since then.
Both sides met in court last Tuesday for a hearing where Foster broke down in tears when she saw her daughter. She told the court that she hadn't seen Emani in two months, and mother and child were given 20 minutes to spend together alone.
Nipsey's sister, Samantha, applied for guardianship of Emani last month, indicating that she didn't want Tanisha to be aware of her move.
The late rapper's brother and father also support that Emani should remain with Smith and have signed documents stating that they believe she should be granted legal guardianship.
The Department of Children and Family Services have also taken an interest in the case, considering that Emani is still a minor.
TMZ reports that another hearing in the custody case has been scheduled for July, but for now, Emani remains with Smith.
Please fill in your e-mail so we can share with you our top stories!