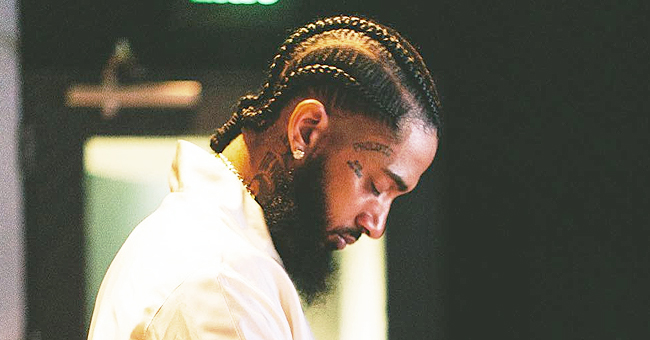 Instagram/nipseyhussle
Nipsey Hussle's Ex Claims Rapper's Sister Unlawfully Took Their Daughter

In the latest custody battle development, Nipsey Hussle's baby mama, Tanisha Foster, is accusing the late rapper's sister, Samantha Smith, of taking their daughter without permission following his murder.
The battle continues between Smith, who is asking to be named as legal guardian for Nipsey's ten-year-old daughter Emani Asghedom, and Foster, the child's birth mother.
In court documents obtained by The Blast, Foster objects to Smith's filing that the court should appoint her as Emani's guardian following Nipsey's death.
Foster reiterates that she is the child's birth mother and believes that counts for something with the law and policy of the state.
"[Foster believes that the] Law and Policy of this state favors the protection of the rights of natural parents and their children. Objector has statutory priority over petitioner."
Foster further accuses Smith of unlawfully keeping Emani who was visiting her father, Nipsey [birth name Ermias Asghedom] on the day he was murdered.
'I love my daughter and I'll do whatever it takes to get her back.'
She reportedly alleges that Smith "unlawfully took the minor and as of this date, despite objectors demand, refused to return the minor to Objector."
Foster argues that Smith's actions of removing Emani from her mother's custody and refusing contact between the two are not in Emani's best interests, and as such, Nipsey's sister's petition should be denied.
A judge is reportedly yet to rule on the case, but Smith has the support of Nipsey's brother Blacc Sam and his father, both of whom have signed documents stating that they believe the late rapper's sister should be granted guardianship of Emani.
Both sides were in court last Tuesday for a hearing in the case that the Department of Children and Family Services has since taken an interest in.
The hearing was reportedly emotional as Foster broke into tears at the sight of her daughter, whom she said she hadn't seen in months. The court was also cleared for 20 minutes to give Emani and her mom some time together alone.
Nipsey's sister, Samantha, applied for guardianship of Emani last month, indicating that she didn't want Tanisha to be aware of her move.
It was the judge attached to the case that, however, chose to have Foster involved and set a hearing to listen to everyone's side.
After Tuesday's hearing, Foster told The Blast:
"I love my daughter and I'll do whatever it takes to get her back."
Nipsey was shot to death on March 31 outside his South LA clothing store, "The Marathon."
Please fill in your e-mail so we can share with you our top stories!