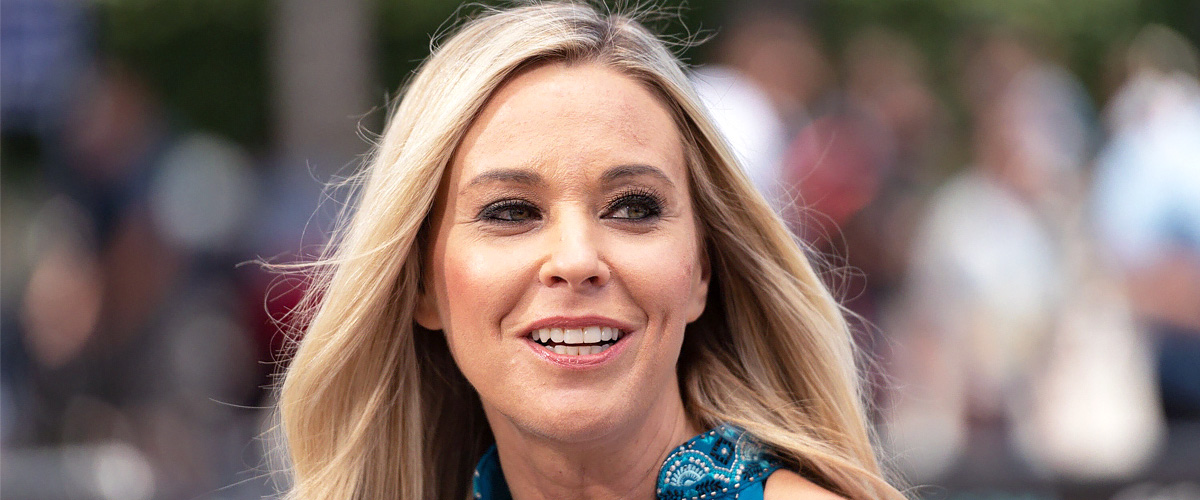 Getty Images
Kate and Jon Gosselin's Journey: Their Troubled Romance, Eight Children, and Custody Battle

TV personality Kate Gosselin, known for "Kate Plus 8," rose to stardom due to their large family. She and her ex-husband, Jon Gosselin, have eight children.
The former couple met during a company picnic in October 1997. Only two years later, they tied the knot and, as most typical families do, they started having children right away.
KATE AND JON'S RELATIONSHIP
On October 8, 2000, Kate and Jon welcomed their first two daughters, twins Cate and Madelyn. Since she suffered from polycystic ovary syndrome, she had to undergo fertility treatment to get pregnant again.
Finally, on May 10, 2004, Kate gave birth to sextuplets: sons Aaden Jonathan, Collin Thomas and Joel Kevin, and daughters Alexis Faith, Hannah Joy, and Leah Hope.
Her first two children were born prematurely at 35 weeks, so the couple was prepared if the second pregnancy happened to be similar. However, the sextuplets were born 10 weeks earlier than usual, which made doctors place them on ventilators for a while.
In 2009, Kate and Jon got divorced. While they were settling down the custody situation, their eight children were living at their Pennsylvania home, and their parents would move in and out.
FIGHTS OVER CUSTODY
Their routine proved to be unsuccessful in August of the same year as the police were called to their residence after the ex-couple got into a heated verbal discussion.
The reason for the fight was that Kate went home when it was Jon's scheduled time and argued about the babysitter he had employed. Thankfully, nobody was arrested or charged with a crime.
It was not the first time that the former couple involved the police in a fight. In August 2017, agents were called to an orthodontist's office after Jon and Kate fought over the custody of one of the sextuplets.
Reportedly, either Jon or Kate took the child to the doctor's office, and the other one started arguing over who was supposed to take them home. When the situation was settled, Jon took the girl home while Kate was sent to an attorney's office to clear her doubts regarding the custody agreement.
CARA AND MADY
At the moment, the couple's oldest children Cara and Madelyn are 18 years old already. In May this year, a proud Kate uploaded a photo to her Instagram account congratulating them on their high school graduation and admitting how surprised she was about her daughter's going to college.
"It's hard to believe that Cara and Mady graduated from high school this past weekend … and are headed off to college in the fall! Where did the time go???? … These girls are going places and I can't wait to see where they end up! Cara and Mady, I love you so very much and I'm just so so proud of YOU," wrote Kate in the caption.
Apart from studying, both girls are part of their mother's reality show "Kate Plus Date," wherein they seemed excited about the idea of Kate embarking into the dating world again.
THE SEXTUPLETS
The rest of the children, Hannah, Collin, Leah, Alexis, Aaden, and Joel, are 15 years old and ready for high school. In a different Instagram post showing four of her six sextuplets, Kate admitted she was glad and shocked that her children are 15 already.
"I'm so very thankful for my 'babies'…. somehow they are 15 already?! I'm amazed by them each day! I'm so proud of the positive qualities I've seen developing as they edge closer to adulthood," she captioned her post.
COLLIN AND HANNAH
Hannah has been living with Jon for a while. Unfortunately, the relationship that the rest of the sextuplets have with their father is estranged. Although it affects him, Jon revealed that he was okay with it as long as they talk to Hannah and Collin.
Collin has also been living with his father since 2018 after he spent a few years in a program for children with special needs. Even though neither Jon nor Kate has openly discussed their son's disability, they have claimed that the boarding school was the best decision for their child.
About the transition from the school to live with their parents, Jon said.
"It was just easier for the transition. So it'd be easier for one parent to just transition him home, and he wanted to live with me, so it was easier to do it that way. I'm excited to have a male around. I'm surrounded by females."
At the moment, Kate is still linked to the entertainment industry thanks to the TV reality show "Kate Plus Date" which airs on TLC.
Please fill in your e-mail so we can share with you our top stories!