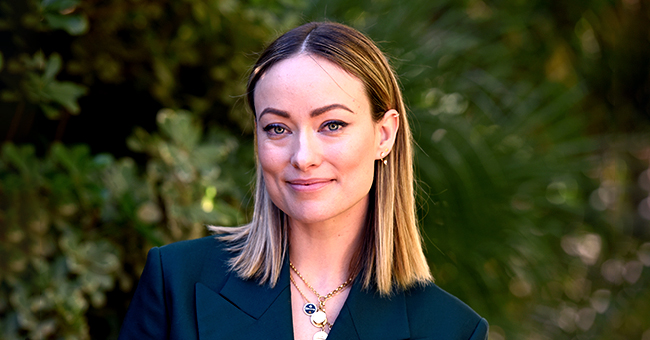 Getty Images
Olivia Wilde Thanks Kind Strangers for Their Help after Her Little Son Had a 'Meltdown' in a Restaurant

Popular actress, Olivia Wilde expresses gratitude to the good Samaritans who stepped in when her child had a total meltdown.
35-year-old mother of two, Olivia Wilde, recently took to social media to express her appreciation to the two strangers who aided her when her little son suffered a collapse in a restaurant.
The talented actress took to her twitter page to pen her thanks to the two good Samaritans.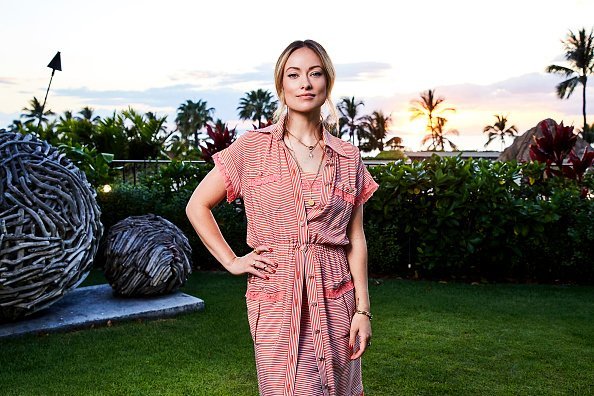 Olivia Wilde during the 2019 Maui Film Festival on June 16, 2019 in Hawaii | Photo: Getty Images
She began with a vivid description of what went down:
"Couple days ago my kid was having a level 10, defcon 1, couldn't-control-his-body meltdown at a restaurant. It happens. Poor guy was hungry as hell and overwhelmed. I was holding four bags and my 2 yr old. It was chaos," she wrote.
She then went on to describe how flustered she'd been when the situation only kept getting worse:
"The place was packed and we were very much on display. I was in way over my head. I stayed calm but I was kind of crumbling inside."
However, help came in the form of two strangers who she described as a young man and woman. They reportedly approached her and offered to help while other people merely watched.
She accepted their help, and they escorted her to her car and took care of her daughter while she tried her best to soothe her son's frayed nerves.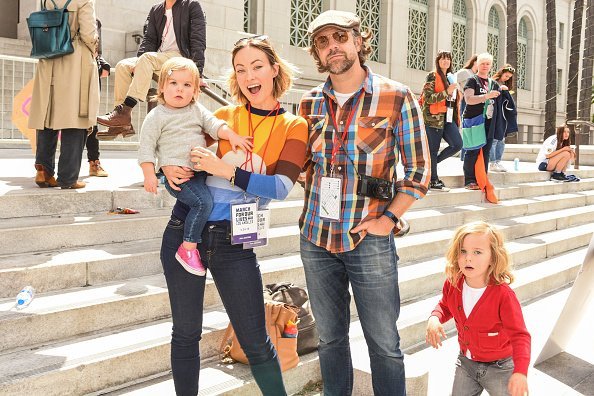 Olivia, Jason, Otis and Daisy attend March For Our Lives Los Angeles on March 24, 2018 in Los Angeles | Photo: Getty Images
According to Wilde, when she thanked them, they said: "hey no problem. We all have days like this."
She concluded the thread by admitting how impressed and gratified she was that they intervened, stating that she could not wait to do the same for another person. She concluded:
"Humans are good. We can't forget that."
Wilde recently sought public opinion on twitter when her son, Otis, popped a balloon in a commuter crowd. She tweeted that she almost "hit the deck" when the sound went off then asked;
"Are Americans traumatized? I'm so tired of assuming the absolute worst."
Her tweet was met with sympathy from famous friends who claimed to have experienced the same feeling. TV host Maria Menounos replied:
"I get it completely. Visiting my family in ct, while sitting eating lunch at my aunts restaurant a young boy around 11 walked by the windows carrying 2 huge rifles! i freaked thinking I knew what was coming – luckily they were toy guns but they looked so real..the panic in my [heart emoji]."
A longtime fan of Wilde also wrote:
"Yes, we are [traumatized]. I was in a grocery store and heard a loud cracking noise and felt fight or flight immediately. The noise: someone dropped an item across the aisle."
However, her tweet did not only attract thoughtful comments as a few of followers attacked Wilde, accusing of being fake and paranoid. One of her followers wrote:
"A balloon popping sounds different than gunfire. And if you were scared of either you should genuinely seek help instead of complaining on Twitter because it means you probably have issues that you need to address."
Wilde's tweet was however justified by a Reuter's poll which was conducted on August 7 and 8.
The survey revealed that a healthy percentage of American citizens believed that there would be another mass shooting on the US soil within the next three months.
Wilde is set to direct and also feature in a new film titled "Don't Worry Darling." The film will reportedly be financed and distributed by New Line Production Company after they won the Auction which was held last week.
The Auction had a total of 18 bidders including Netflix, MGM, Apple and the likes. Wilde reportedly decided to go with New Line.
Please fill in your e-mail so we can share with you our top stories!