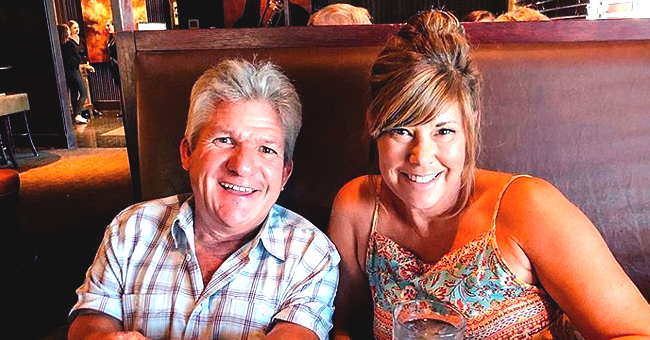 instagram.com/carynchandler1
Caryn Chandler Responds to Rude Comment about Boyfriend Matt Roloff's Ex-Wife, Amy

A few days ago, Caryn Chandler, Matt Roloff's lover, caused a stir on Instagram after she responded to a fan's snarky comment.
Avid followers of "Little People, Big People" were shattered after the Matt and Amy Roloff's 2016 divorce.
What seemed to complicate the matters was Matt's declaration of Caryn Chandler, who had been working closely with the family for years, as his new girlfriend.
CHANDLER AND ROLOFF ENJOY DINNER DESPITE "THOSE PESKY SUMMER SANDSTORMS"
While many initially deemed the relationship suspicious, it appears that most fans are way past it and have come to accept the new couple or so it seemed. Chandler took to Instagram to share a photo of herself and Matt on a "quick road trip."
The pair are pictured sitting in a cozy restaurant that sported an outdoorsy theme. The lovely couple enjoyed the outing as they lit up with smiles while posing for the shot.
Because of their positions at the table set for two, very little can be seen of their ensembles. It is, however, evident that they stuck to comfort with Matthew wearing a dark brown shirt and Chandler, a yellow sweatshirt and matching hat.
Chandler wrote to caption the beautiful picture,
"Dinner in Bend, Oregon on a quick road trip & get away ... never mind those pesky summer thunderstorms."
CHANDLER RESPONDS TO A FAN'S HUMOROUS WARNING
Fans surely approve with the picture amassing over 6,000 likes and hundreds of comments. It was all good vibes from the Roloff farm manager who even made sure to reply as many comments as she could.
That, however, turned awkward when she responded to a fan's sarcastic comment which she would have usually ignored.
The fan, @five_bill wrote:
"Watch out I see Amy looking through the window."
The comment is nothing new when it comes to the Roloffs' love life. It can be considered a humorous one and one that the poster probably didn't even expect a response to. Surprisingly, Chandler promptly replied with a blushing emoji featuring wide-set eyes.
In agreement with the original poster, another fan, @vhumic commented:
"@five_bill yeah she's saying thank god he's someone else's problem."
Chandler's reply seemed harmless but a fan, @alyciaclare, didn't think so as she wrote:
"@carynchandler1 yikes, no response to that would have been classy move."
Well, it doesn't particularly look like much considering that Chandler wasn't precisely "vocal." The many other fans also didn't seem to care as they complimented the gorgeous couple in the comments section.
Please fill in your e-mail so we can share with you our top stories!