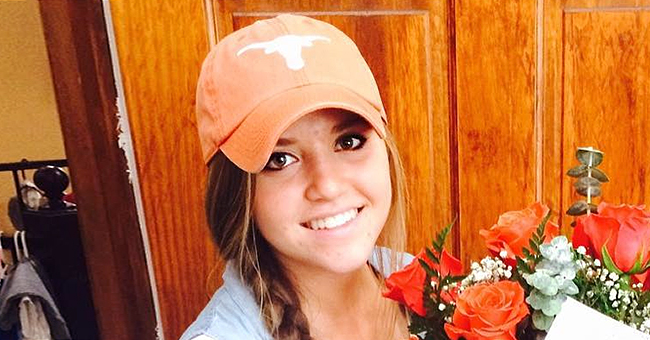 instagram.com/austinandjoyforsyth
Jana Duggar Spoils Sister Joy-Anna with a Day out after Her Recent Miscarriage

There's nothing like retail shopping and a trip to the salon to help heal after a terrible ordeal. Jana Duggar understood this, and spoilt her sister, Joy-Anna with it, after her recent miscarriage.
The Duggars are famous not only for their strong religious and conservative views but for their loyalty and support of each in good and bad times.
BECAUSE RETAIL SHOPPING AND GIRLS TIME IS THERAPEUTIC
Jana Duggar, channeling these family traits took her sister, Joy-Anna Duggar Forsyth, on a girls day out for coffee, shopping, lunch, and a stop at the salon.
Judging by the photos shared by Joy-Anna to the Instagram page she shares with her husband, Austin Forsyth, the sisters had a good time.
The 21-year-old reality star needed the time of relaxation after her recent miscarriage, and from her caption, her appreciation of the distraction was evident. She wrote,
"She took me out to lunch, nails, coffee, shopping; thank you, @janamduggar for spoiling me today."
The thanks also extended to Anna Duggar who watched over Joy-Anna's son, Gideon, while she was away, and a follower could not help but comment,
"Love how all your family supports you; it's a blessing."
RECOVERING FROM A MISCARRIAGE IS NEVER EASY
The "Counting On" star and Austin needed their support system after they lost their daughter in July. They had gone in for their 20 weeks checkup, and gender reveal but heard no heartbeat.
While the couple got the news that their baby had died in the womb, they equally discovered it was supposed to be a little girl.
The TV stars later shared a photo of the two of them cradling the stillborn they planned to name "Annabel Elise." The names meant God favors me, and God satisfies, respectively, and Joy-Anna and Austin needed to believe those words at the time.
The parents-of-one wrote on Instagram that they are comforted they had her for a short period, and have hope that one day, they will reunite with their daughter.
SOMETIMES, A HUG IS ALL THAT'S NECESSARY
Joy-Anna also took comfort in her son Gideon, and a later Instagram post in July showed that a hug from her little boy was a balm for the TV star's wounded heart.
The mum-of-one and her husband equally had the support of their fans and followers who continually took to the comment section to offer words of comfort and prayers.
The fans asked the couple to enjoy the moments, as that's more important than everything, and Gideon is the best love their heart needs to heal.
Joy-Anna, like most of her family members, is strong and resilient. Since she's already getting her groove back, it's only a matter of time, before she gets pregnant again, and with the Duggars, it's usually sooner than anyone expects.
Please fill in your e-mail so we can share with you our top stories!