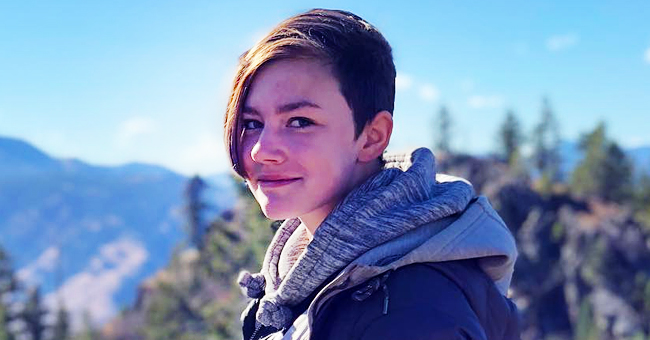 instagram.com/heroofkirrkwell
Rain Brown Reveals There Are Challenges in Adjusting to the New 'Alaskan Bush People' Lifestyle
Rain Brown, in a new social media post, revealed that her family faced a lot of challenges in adjusting to their new life in Washington. But fortunately, there's a light at the end of the tunnel.
Rain Brown took to Instagram to ask her followers to ensure they watch the new episode of her family's show "Alaskan Bush People," but that was not all she had to say.
ADJUSTING TO A NEW LIFE HAS BEEN CHALLENGING
Writing alongside a photo of herself behind the camera, the teenage TV star wrote that shooting the new season proved challenging as her family tried to adjust to the new life their "Wolfpack" had to live.
Rain noted that she's hopeful because she knows they can overcome anything as a family, and "Come out on the other side, stronger." One of the teenager's followers shared her optimism, writing,
"No matter where your family is living Rainy, the love you have for one another is so precious."
RAIN WAS NOT ALWAYS AN OPTIMIST
Rain is the last child of the "Alaskan Bush People" matriarch and patriarch, Ami and Billy Brown, and she was not always an optimist. In 2017, she suffered depression and had days she would not get out of bed.
The TV star wrote on social media at the time that she had no desire to be healthy or motivational, but thankfully, she overcame the darkness and became a beacon of hope instead.
After the dark phase, she asked her fans to stay hopeful and live life doing what they want and not what society wants.
THE BROWNS' HAVE HAD SOME BAD TIMES RECENTLY
Rain is not the only member of the family to have gone through a difficult phase. In the same year the teenager battled depression, Ami got diagnosed with stage III non-small cell lung cancer. She underwent radiation and chemotherapy, and by 2018, she entered into remission.
The illness caused the family to move to California, and then later to Washington, where they currently reside. Bill also had a health scare last year, and Rain's brother Matt is still going to rehab trying to kick his alcohol addiction.
With everything happening with the Browns, it's not surprising that they've had a rough time settling in their new 435-acre residence. But as Rain said, they will come out stronger, and it could be the beginning of happier days for the family that prefers to live off the grid.
Please fill in your e-mail so we can share with you our top stories!