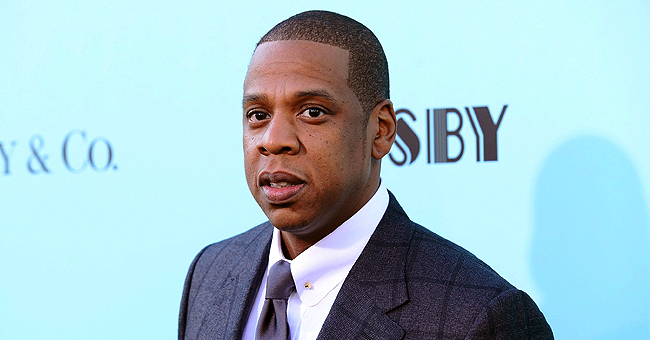 Getty images
Jay-Z Defends NFL Partnership Deal, Says It's Time to Take Action against Police Brutality
Jay-Z justifies his decision to partner up with the NFL: "I think we're past kneeling."
The media mogul has come under fire for making a deal with the NFL despite their having blacklisted Colin Kaepernick for protesting against police violence against the black community.
But how does Jay-Z justify what many are seeing as a betrayal of intrinsic values?
JAY Z SIGNS DEAL WITH NFL FOR ROC NATION
Jay-Z agreed to a partnership with the NFL which he describes as an "entertainment and social justice partnership," which will make the rapper's Roc Nation a co-producer of the Super Bowl halftime show.
The response from the media and the community has been far from positive, especially since it has since been revealed that although Jay-.Z claimed otherwise, the initiative was never discussed with Kaepernick.
"Would you kneel or would you stand? I think we're past kneeling," Jay-Z said.
Jay-Z and NFL Commissioner Roger Goodell claimed they had spoken to Colin Kaepernick.
SOCIAL MEDIA RESPONDS
The response from commentators and social media is far from positive, and accuse Jay-Z of colluding with the NFL to cover up the injustice done to Kaepernick, who is still unemployed due to the organization's boycott.
"Don't tell me there's a "master plan and wait for it" because the ONLY reason anything would ever change is because THE PEOPLE are loud and clear and won't let the league buy their loyalty with their disingenuous moves. The people are letting the league and anyone who works with them know that they aren't buying the bs."
"So really, how can Jay-Z and the NFL utter social justice in their partnership while keeping Colin unemployed because of his social justice work?"
"It's typical for the NFL to buy different PR looks to cover up their dirt-that's nothing new. But what is disgusting and disappointing is Jay-Z let them use him. Whether Jay-Z knew it or not (I don't doubt his intelligence-so I would think he knew) he helped the NFL bury who he said is an iconic figure, Colin Kaepernick"
THE LIE THEY TOLD TO MAKE THE DEAL PALATABLE
The worse part is that in order to make the deal more palatable, both Jay-Z and NFL Commissioner Roger Goodell claimed they had spoken to Colin Kaepernick.
This has been exposed as a lie by Kaepernick's long-time girlfriend, Nessa Diab, who revealed that neither men spoke to the player.
JAY-Z DOES NOT INCLUDE COLIN KAEPERNICK IN NEW INITIATIVE
When asked if he was going to seek Kaepernick's input in the new social justice project he is creating with the NFL, Jay-Z ducked the question neatly.
"I'm not his boss. I can't just bring him into something. That's for him to say [...] We all do different things. We all work differently for the same results. I don't knock what he's doing, and hopefully he doesn't knock what I'm doing," he said.
For Jay-Z, the choice is between reaching millions of people with his message or protesting Kaepernick's treatment at the hands of the NFL. For him the choice is clear.
This attitude is a far cry from the time when Jay-Z came out as a supporter of the player, even wearing Kaepernick's jersey during a 2017 appearance on Saturday Night Live.
JAY-Z SUPPORTS MOTHER'S "COMING OUT"
Supporting people in difficult times isn't always easy, as it is now being proved by Jay-Z's new deal with the NFL, but not long ago the rapper stood up for his mom during a difficult moment in her life.
Jay-Z accepted a GLAAD Media Awards along with his wife Beyoncé and thanked his lesbian mother for inspiring him and allowing him to tell her story in his music.
Jay-Z's mother Gloria Carter who is a lesbian and a GLAAD awardee was featured in his track, "Smile," in which her son told her story of struggling with her sexual identity.
Please fill in your e-mail so we can share with you our top stories!