Jackson Roloff Has His Father in the Back of a Sheriff Car for 'Being so Awesome' in a New Photo
The "Little People, Big World" star Tori Roloff delighted fans with a picture of her son, Jackson, on the wheel of a sheriff car taking his dad, Zach, in for "being so awesome." The post also featured the father-son duo on the patrol motorcycle and its cuteness overload.
The popular reality series has been on air for 15 years now. Although Matt and Amy Roloff are no longer together, their four kids have grown up and started families of their own.
The current 'apple of the eye' for the show's fans is 2-year-old Jackson, the son of Zach and Tori Roloff. According to them, their precious son is the little bundle of joy and an independent soul.
The proud parents often share pictures of Jackson engaging in fun-filled activities and leave their fans in awe.
ZACK "ARRESTED" FOR BEING AWESOME
Tori's recent Instagram story featured Jackson on the wheel of a sheriff car and his father Zach in the back being taken in for "Being so Awesome." The smile on the toddler's face was worth a million bucks.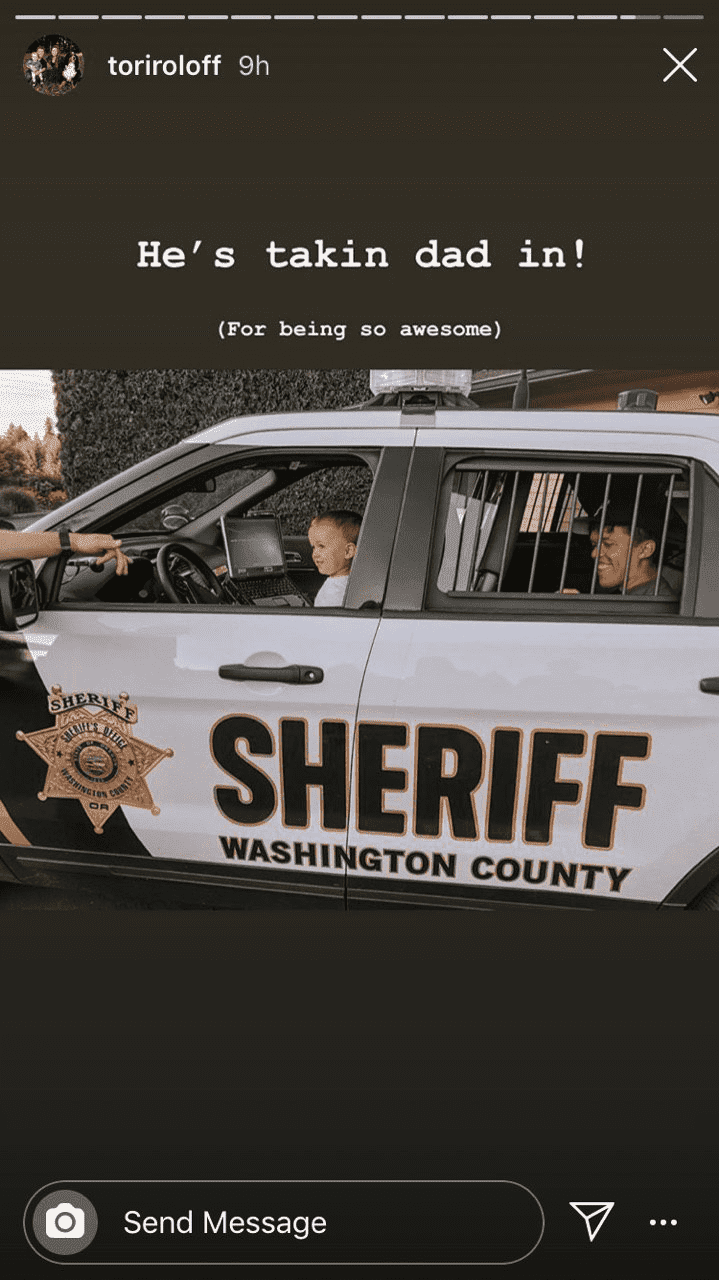 In another picture, Jackson is seen riding on the saddle of a patrol motorcycle with Zach beside him.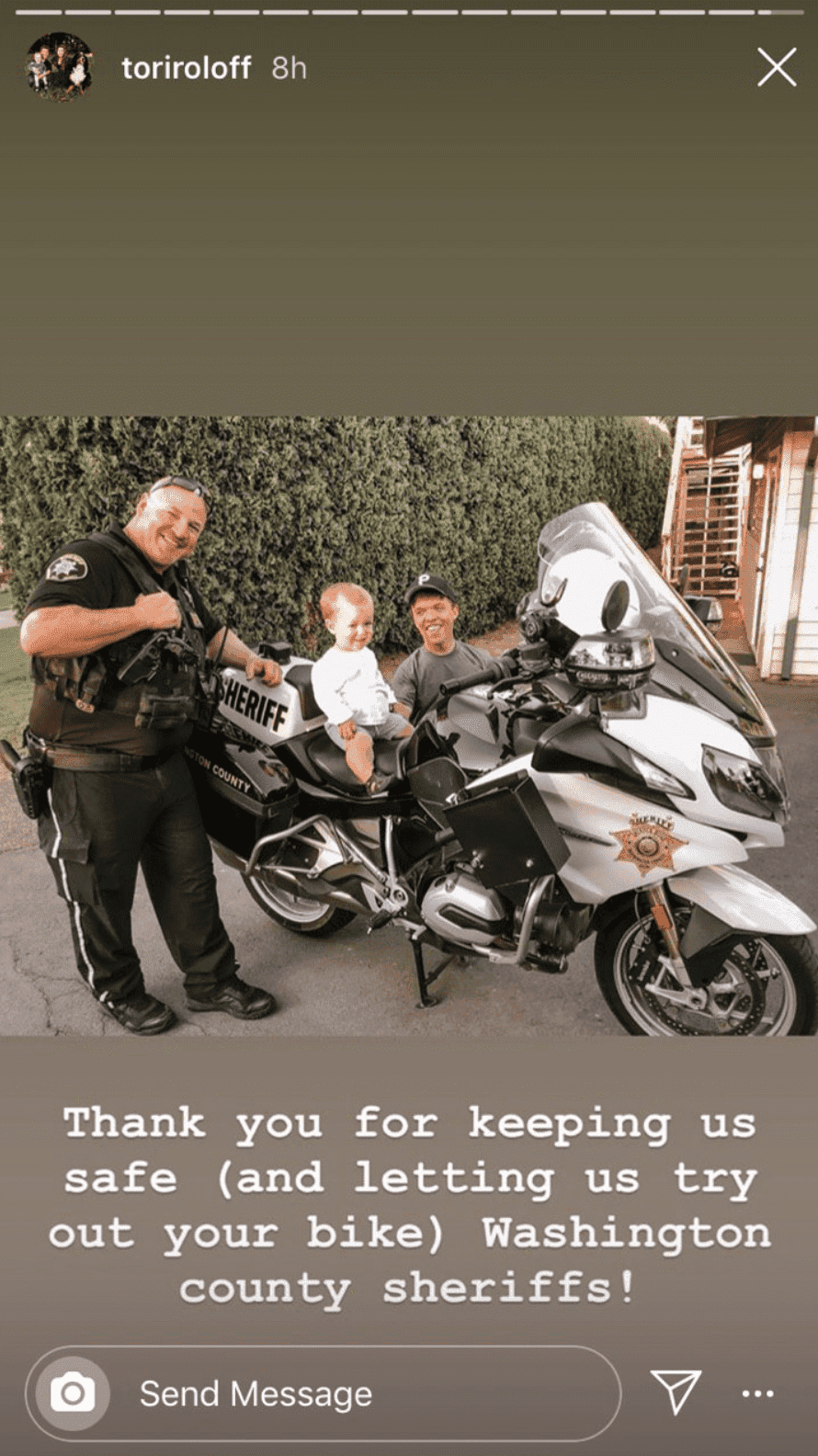 "Thank you for keeping us safe (and letting us try out your bike) Washington county sheriff," the caption read. 
JACKSON IS GOING TO BE AN ELDER BROTHER! 
The adorable 2-year-old is soon to become an elder brother, and the Roloff family's social feed is bound to get cuter. 
Tori has been taking her fans along on her journey of being a mother for the second time with frequent social media posts. She even disclosed that she was having some issues during her pregnancy this time. 
Previously, she asked her fans if they could give her some remedies for pubic symphysis.
Her health issues are causing some concern, but Tori is staying strong and showing her strength to the fans through her heartwarming posts.