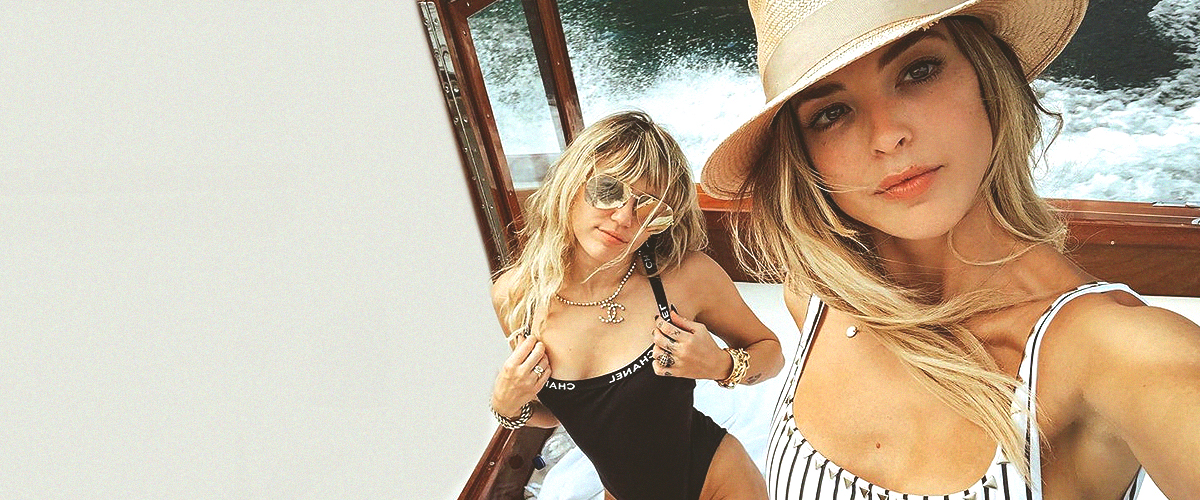 nstagram.com/kaitlynn
Miley Cyrus Goes out to Lunch in L.A. with Mother Trish Cyrus and Kaitlynn Carter

Miley Cyrus seems to be living her best life despite seeing her marriage with 29-year-old Liam Hemsworth come to an end. She was recently spotted out and about with her mother, Trish Cyrus, in Los Angeles.
The mother-daughter duo was caught by the paparazzi inside their car, with Trish at the wheel and the pop singer right by her side. However, they weren't alone.
Kaitlynn Carter, who also split from husband Brody Jenner last week, accompanied them on the outing and happily took her place in the backseat.
GETTING CLOSER AND CLOSER
It has been reported that the trio enjoyed a nice meal at BOA Steakhouse on Sunset Boulevard, in West Hollywood, and that they seem to be in really good spirits.
This was the second time Miley and Kaitlynn were seen together in L.A. in the past couple of days, but their most surprising moment took place last week.
SOME SERIOUS PDA
While vacationing with Brandi Cyrus', Miley's big sister, in Lake Como, Italy, the two beauties were spotted sharing a kiss while wearing nothing but small bikinis.
After the pictures hit the web, a rep for Miley confirmed that the singer and the actor were no longer together, putting an end to a marriage that lasted less than a year.
According to the rep, the two decided that splitting up was the best thing to do and guaranteed that they are now focusing on themselves and their careers.
THE PHOTO THAT STARTED IT ALL
Aside from the pictures of the kiss shared by Miley and Kaitlynn, rumors regarding the separation started with a photo of the "Mother's daughter" singer that was posted on Instagram.
The two beauties were spotted sharing a kiss while wearing nothing but small bikinis
In the snap, Miley can be seen wearing plenty of jewelry, such as necklaces and bracelets, but her wedding ring was nowhere to be found, which led fans to predict the end of her marriage.
Please fill in your e-mail so we can share with you our top stories!