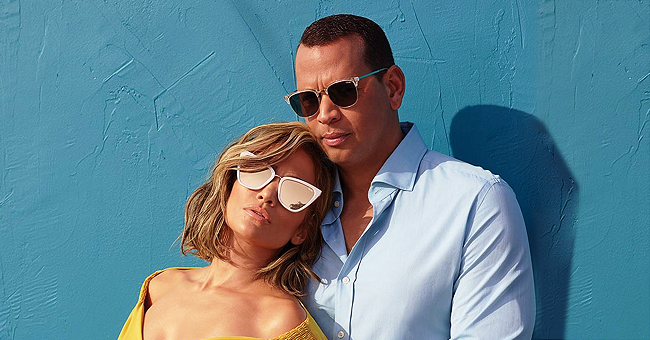 Instagram/arod
Jennifer Lopez Surprises Fiancé Alex Rodriguez with Vintage Ford Bronco for 44th Birthday
Legendary singer and actor, Jennifer Lopez, got a vintage car for her fiance, Alex Rodriguez to mark his 44th birthday. The couple went for a spin in the new ride, and both seemed to be having the time of their lives as they enjoyed a sunny day out.
THE EPIC BIRTHDAY PRESENT
A new classy car has joined the collection of the former Yankee player, Alex Rodriguez, as he turned 44 in July. The athlete got the most wonderful gift from his fiance, Jennifer Lopez, who has been with him for two years; a shimmering blue Vintage Ford Bronco.
The car was a specially designed model from Ford Bronco, personalized just for the former baseball player, and it even sported his Yankee jersey's number, 13, boldly written between the two front seats.
The 44-year-old took to Instagram to express his appreciation to the love of his life for the priceless gift while giving the public the first glimpse of the vintage four-wheeled glory. He shared a picture of the car, with the caption:
"@Jlo, thank you for the best gift."
OUT FOR A SPIN
In the spirit of the celebration, the couple took the car out for a spin on a hot, sunny day, each rocking a pair of sunglasses.
JLo's fiance shared a video from their jolly ride on social media, and it was apparent the lovebirds were having a blast as they hit the road in style, with one of Cardi B's songs blasting out from the stereo.
The actress looked stunning as usual in her white folded-up shirt and hair held up in a bun as she moved to the beats. The clip was captioned:
"Top down. Sunny day, Radio on. #summerride."
A CAR COMPETITION?
It can be recalled that the mother of two also got a luxury ride from her fiance on her birthday on July 24. The baseball star gifted his love a red 911 Carrera GTS Porsche, a 2019 model for her 50th birthday.
It was a pleasant surprise for the 50-year-old, who admittedly has not driven in 25 years. A Youtube video clip from the gifting moment documented the legendary singer's reactions.
"I'm going to have to drive? It's beautiful! I've never driven a car like that!" The actress exclaimed excitedly.
"I've never had a car like this. I've never driven a car, Period! My heart's beating out of my chest!" she added.
Her excitement was enough to make her break her 25-years driving abstinence, as she got in the car within minutes, and zoomed off.
Now that the iconic singer has outdone the Yankee, fans are left watching in anticipation to see if J-lo keeps her driving grooves on, or if she will be once again relegated to the passenger seat, by her beau's side.
Please fill in your e-mail so we can share with you our top stories!