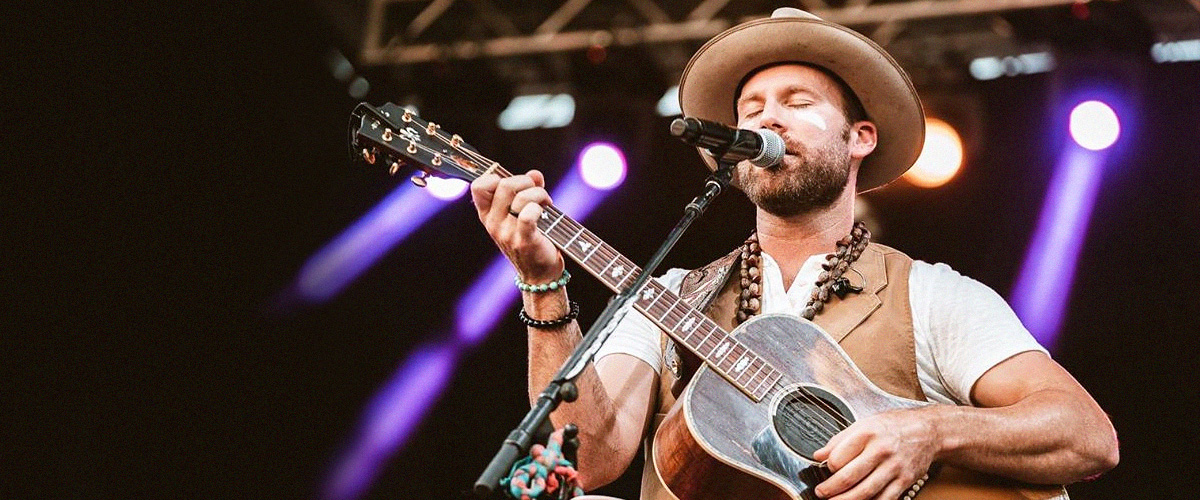 instagram.com/drakewhitestomp
Drake White Thanks Fans for 'Prayers' & 'Support' after Almost Collapsing on Stage
Beloved country singer Drake White has addressed his recent trip to the hospital through his official Twitter account, apologizing to his fans for cutting his performance short.
Last Friday, White walked on stage at Elmwood Park's amphitheater in Roanoke, Virginia, to serve as an opening act for "American Idol" winner Scotty McCreery.
In the post, the 35-year-old let his fans and followers know that he was treated by some of Roanoke's finest doctors and promised to keep them up to date regarding his health condition.
WHAT ACTUALLY HAPPENED
White also thanked everyone for their prayers and continued support, especially after Friday's scary episode, when the singer nearly collapsed on stage.
Everything seemed normal up until White started feeling lightheaded and not being able to stand up. Luckily, one of his fellow musicians was nearby to help him.
QUITE MONTHS AHEAD OF HIM
It has been reported that the country singer is currently on tour and has plenty of concerts scheduled until November 16, which is went tour will come to an end.
White is expected to perform across the United States, in states such as California, Kentucky, Massachusetts, South Carolina, Texas, Kansas and Nebraska, his last stop.
But before Nebraska, the "Make Me Look Good Again" star is scheduled to fly to Australia for five concerts, so his Australian fans should be looking forward to his visit.
So far, no assumptions can be made regarding the tour, especially when it comes to the show dates and if they will, by any chance, be postponed by White.
TIM MCGRAW ALSO COLLAPSED WHILE PERFORMING
Last year, Tim McGraw, one of the biggest names of the country scene, also collapsed on stage. According to the legend, the reasons for his disorientation were "lots of flying and dehydration."
After the incident, his wife Faith Hill took the microphone to explain to his fans that the show was canceled and that he wouldn't be returning to the stage that night.
Please fill in your e-mail so we can share with you our top stories!