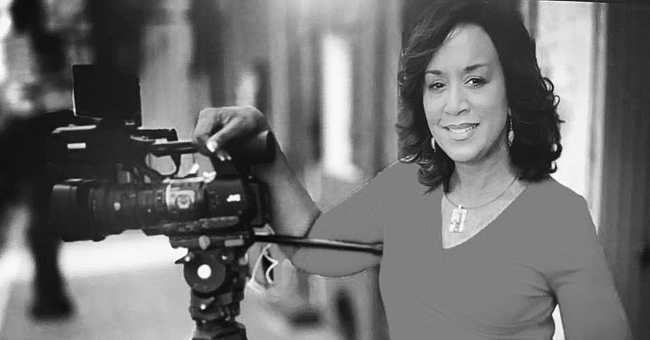 Facebook/glynnboydwgno
Husband of New Orleans Fox 8 Anchor Nancy Parker Devastated after She Dies in Plane Crash

The husband of a well-known New Orleans TV anchor that died in a plane crash last week is inconsolable as he pours his heart out on social media.
Nancy Parker, an award-winning journalist with FOX 8 New Orleans, was reporting a story about stunt pilot Franklin Augustus on Friday when their plane crashed, killing both passengers.
Parker's death sparked mourning across New Orleans where she was known as a consummate journalist, but nothing compares to the pain felt by her family.
Parker's husband, Glynn Boyd, took to Facebook a day after his wife's death, reflecting an anguished soul in his words.
Boyd shared a photo of Parker, 53, and confessed that his heart was shattered. "The dearest and most wonderful person in my life is gone," he continued. "Our Nancy was an amazing human being."
A FOREVER KIND OF PAIN
The grieving widower further described Parker as "an awesome mother" to their three children who was also a professional at her job.
"I loved her and she loved me. We were best friends. I would trade places with her right now. I should've been on that plane. She was our road map, our compass, our guiding light. I'm lost without my wife. My faith tells me joy will come in the morning. My joy will come when I see Jesus and my Nancy Face to Face."
THE TRAGEDY
Thanking everyone for their support, Boyd asked for prayers for their family and Parker's parents. "Nancy was the apple of their eyes," he said. The heartbreaking post has since garnered over 10,000 comments of condolences and prayers for the family of the deceased.
The National Transportation Safety Board said on Saturday that Augustus radioed the tower to report unspecified problems with the aircraft shortly after takeoff, CNN reported.
He had been cleared to return to New Orleans' Lakefront Airport when witnesses said the plane appeared to develop engine problems and crashed, going up in flames.
CONDOLENCES TROOP IN
In a statement posted to Twitter, Mayor of New Orleans LaToya Cantrell described Parker and Augustus as "one-of-a-kind individuals."
Cantrell noted that five-time Emmy-winning Parker was an "invaluable member of our community" while Augustus, a pilot who fought substance abuse among New Orleans youths, "never forgot the magic he felt as a youth about flying."
"May Nancy and Franklin both rest in God's perfect peace," the Mayor added.
CELEBRITIES REACT
Celebrities like New Orleans Saints quarterback Drew Brees and actor Wendell Pierce also joined the long list of mourners.
"My heart goes out to the family of Nancy Parker, a beloved reporter & news anchor in New Orleans, wife, and mother of three," Brees tweeted. "Thoughts and prayers to all of you during this time."
Pierce wrote:
"I am deeply saddened by the untimely death of the consummate journalist Nancy Parker. My condolences to her husband Glen Boyd and their family. She made her mark in the journalism community of New Orleans and will be sorely missed. RIP"
PARKER'S VOID
FOX 8 Vice President and General Manager Tim Ingram also described Parker as a woman who "put her heart and soul into her work, covering thousands of stories and touching countless lives."
"Nancy was a part of the Fox 8 family for the last 23 years," Ingram added. "She made a difference in the lives of those she reported on. She will be sorely missed, and her absence creates a void that cannot be filled."
The Parker family has since announced a scholarship fund in partnership with the Community Foundation of East Alabama to honor Parker, a native of Alabama, NBC News reported.
Our thoughts and prayers are with the family of loved ones of the deceased as they go through this difficult period.
Please fill in your e-mail so we can share with you our top stories!