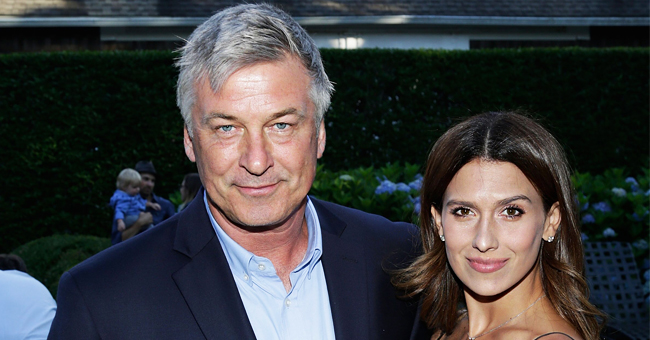 Getty Images
Alec Baldwin's Wife Hilaria Shares Photo of Her 4 Kids Hanging out at a Fire Station
Hilaria Baldwin shares a picture of her children visiting a fire station. The youngest three look adorable, dressed as firefighters.
Hilaria Baldwin, is the wife of legendary actor, Alec Baldwin. They have been married since 2012. The couple share four children; Carmen Gabriela Baldwin, Romeo Alejandro David Baldwin, Rafael Thomas Baldwin, and Leonardo Ángel Charles Baldwin.
Recently, she took her children to what looked like a fun-filled trip to a fire station.
Her youngest three were dressed for the occasion, wearing firefighter outfits. Her eldest, Carmen kept it casual in shorts and a t-shirt.
Standing next to her siblings, Carmen appears to be directing the photo by motioning for her youngest sibling, Romeo to stand on his mark.
Raising four children that are all below the age of six, Hilaria has a lot her plate. As daunting as it may seem, the proud mother often takes to Instagram to share some of the comical and even deeply personal aspects of her life and a mother.
In April she made the bold decision to share with her followers the tragic news that she had suffered a miscarriage with her fifth pregnancy. In an exclusive interview, she tells Glamour:
"Even before I got pregnant, I thought about what it would be like to have to share news like this. Having a miscarriage would hurt if I went through it in silence and it would hurt if I lost the pregnancy in front of everybody, I realized. At least sharing my story might help me and other women dealing with a miscarriage to find support."
Her story received a lot of support with over 100 000 likes on Instagram, within the first few days. Her now-controversial post sparked some necessary discussions about the emotional toll of miscarriage, which society doesn't like to talk about. She continues in her interview:
"There's superstition, but there's also the fear that you might do something wrong and lose the baby. And that if you lose the baby, people are going to blame you, for eating the wrong way, for sleeping on the wrong side, for exercising too much or too little…the list goes on."
To show support for his wife, Alec has also spoken out about the miscarriage and expressed his own pain in dealing with their loss.
Despite being 26-years older than Hilaria, and a father of 4 toddlers at 60-years, Hilaria contends that Alec is a very hands-on and supportive parent.
According to PEOPLE, Hilaria's modern parenting style and Alec's traditional approach complement each other and allow the couple to find common ground as parents.
Please fill in your e-mail so we can share with you our top stories!