Hillary Clinton Congratulates Husband Bill on His 73rd Birthday by Sharing a Cute Childhood Photo
Hillary Clinton has recently taken to her official Instagram account to pay a very sweet tribute to her husband of many decades Bill Clinton, who turned 73 on Monday.
The former U.S. First Lady and Secretary of State decided that the best way to honor him would be to share a photo of him from when he was only three years old.
In the black and white picture, Bill can be seen wearing a romper and a pair of sandals while standing next to a very odd-looking birthday cake.
THE STORY BEHIND THE CAKE
It has been reported that the cake, which had three candles on top and was stacked on top of an ottoman, was simply a prop that was used by an Olan Mills studio to take the snap.
It is believed that, at the time, the former American President was living with his grandparents in Hope, Arkansas, while his mother studied nursing in New Orleans.
SPENDING THE DAY WITH HIS LOVED ONES
The man of the hour spent his birthday with friends and family at his New York home on Monday night, a cookout to which only those within his intimate circle were invited.
Along with the photo, Hillary also posted a link so fans could sign a happy birthday e-card, but others preferred a more direct approach.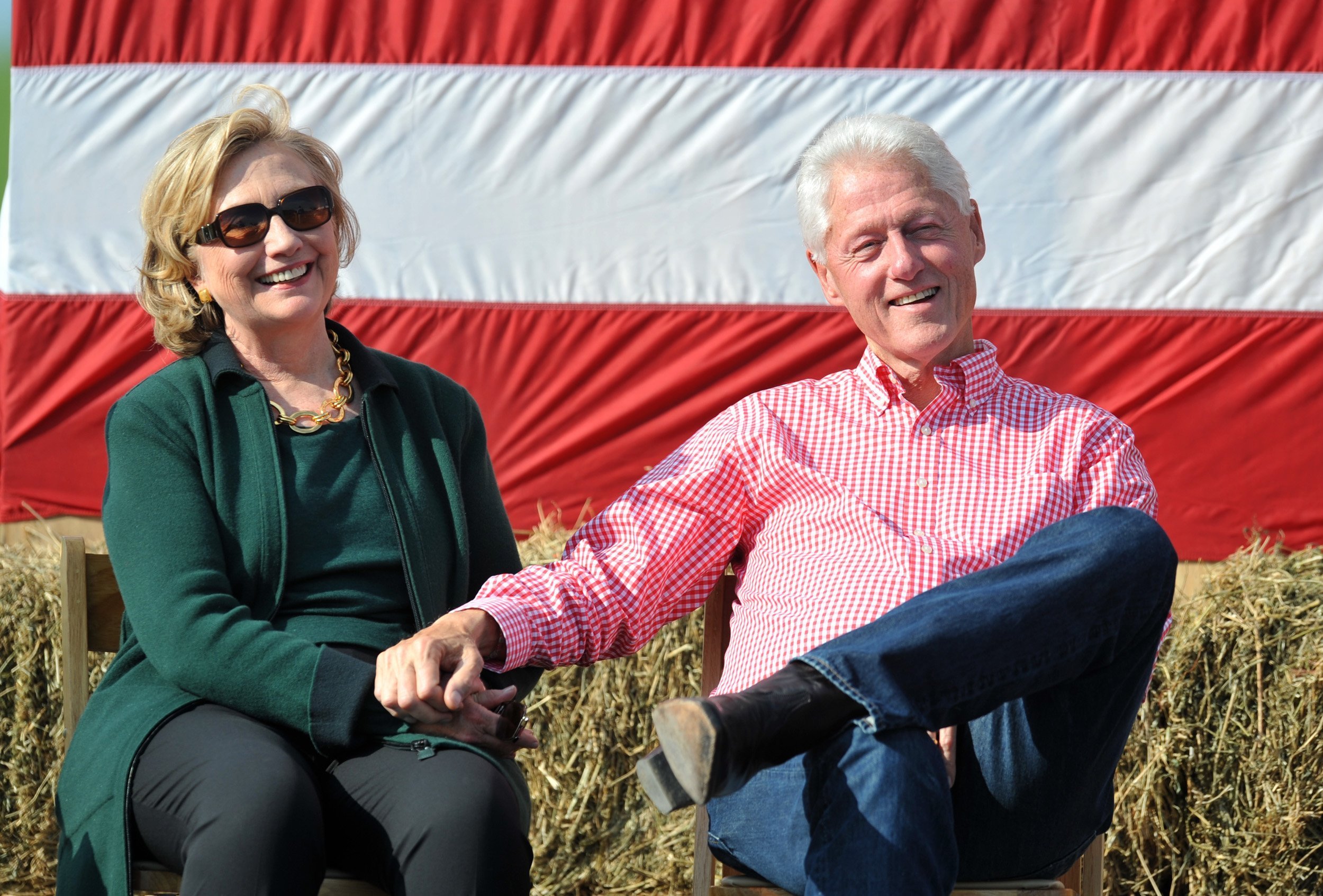 HAPPY BIRTHDAY WISHES FROM A DEAR OLD FRIEND
Singer Barbra Streisand was one of the many who wished the former American Leader a happy birthday through a personal note. Through Twitter, she wrote:
"I wanted to share with you the note that I just sent Bill Clinton to thank him for all he has done for our country and continues to do through the amazing work of the Clinton Foundation. Please, join me in wishing him a happy birthday!"
Hillary has been searching through the family's vault to find some true relics as of late. Just last month, she shared a photo of her herself, her parents and her baby daughter Chelsea, who was being held by her grandmother, a sweet walk down memory lane.