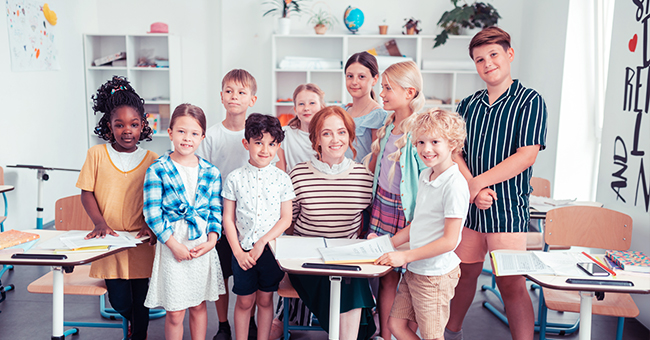 Shutterstock.com
Daily Joke: Teacher Who's Persuading Kids to Buy Their Group Photo Gets an Honest Response
When a teacher tried to give her students a good argument that would encourage them to buy the class' photo, she didn't expect such a blunt response from one of the kids.
There's an old saying about how only children, drunkards, and fools tell the truth and is not wrong.
Kids' honesty can sometimes be innocently cruel, but to their credit, they're just keeping it real with those around them, as it happened to this teacher on our joke of the day.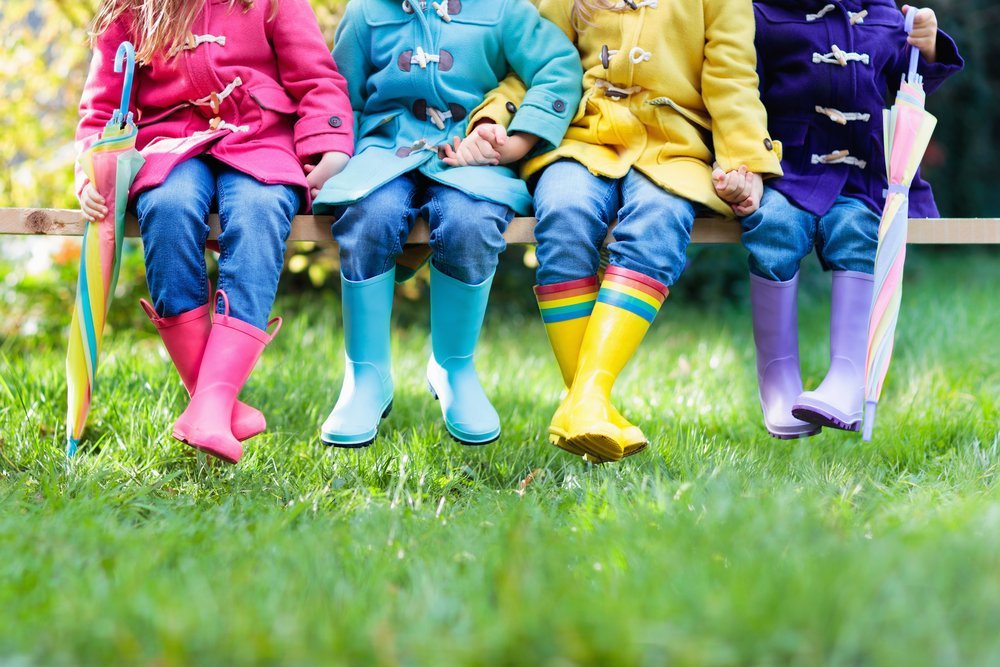 Group of kids in rain boots. | Photo: Shutterstock
At the end of the school year, a teacher and her class got their photos taken as a memory of their time together.
However, the pics had a price, and the teacher was trying to persuade the students to buy a copy of it.
She explained that it would be fun to save the photo and look at it again when they were all grown-ups, as they would remember their childhood and the friends they had at the time.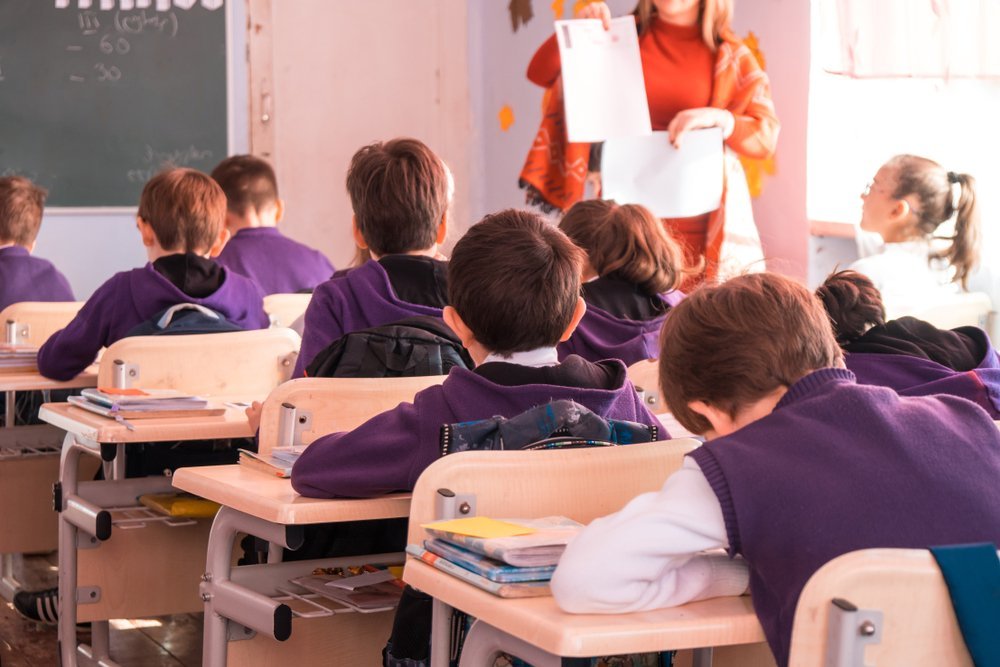 Children in classroom at school. | Photo: Shutterstock
"You'll say, 'There's Jennifer, she's a lawyer,' or 'That's Michael, He's a doctor,'" the enthusiastic teacher explained to the group.
But then, a small voice at the back of the class interrupted her to exclaim:
"And there's the teacher. She's dead!"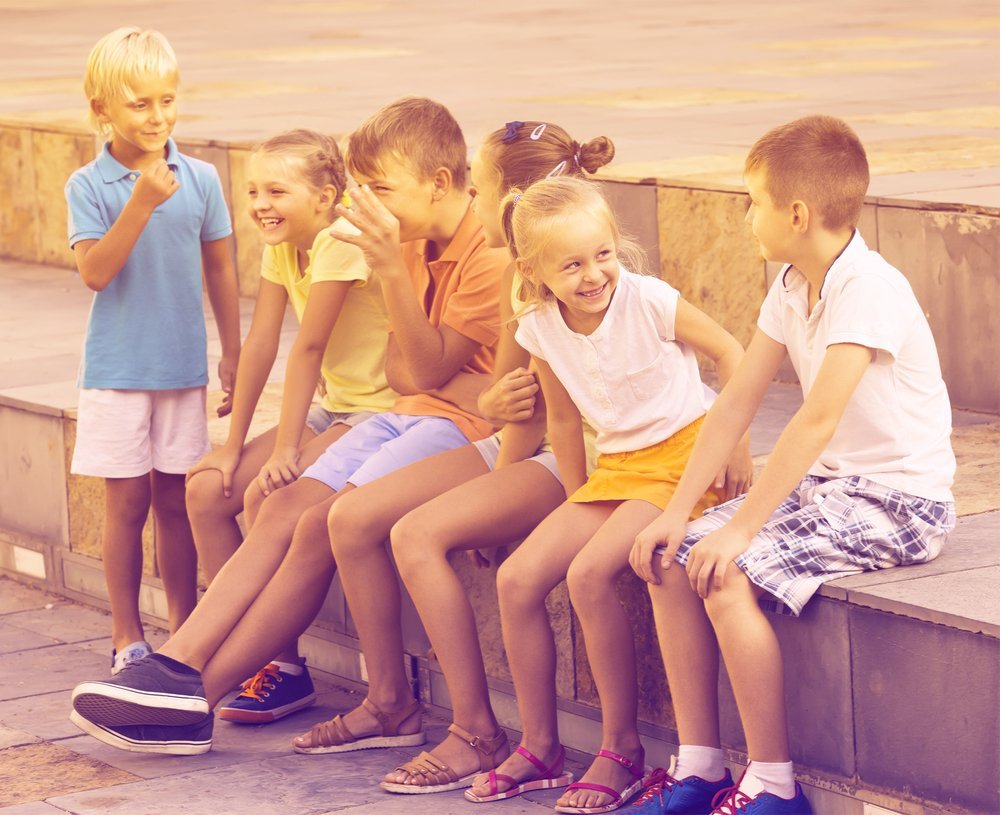 Group of kids laughing. | Photo: Shutterstock
Well, she certainly didn't saw that one coming.
In another classroom, a teacher was giving her students a lesson on whales.
After being asked if whales could eat humans, she explained that it was physically impossible for a whale to swallow a person because, despite their large size, their throats are very small.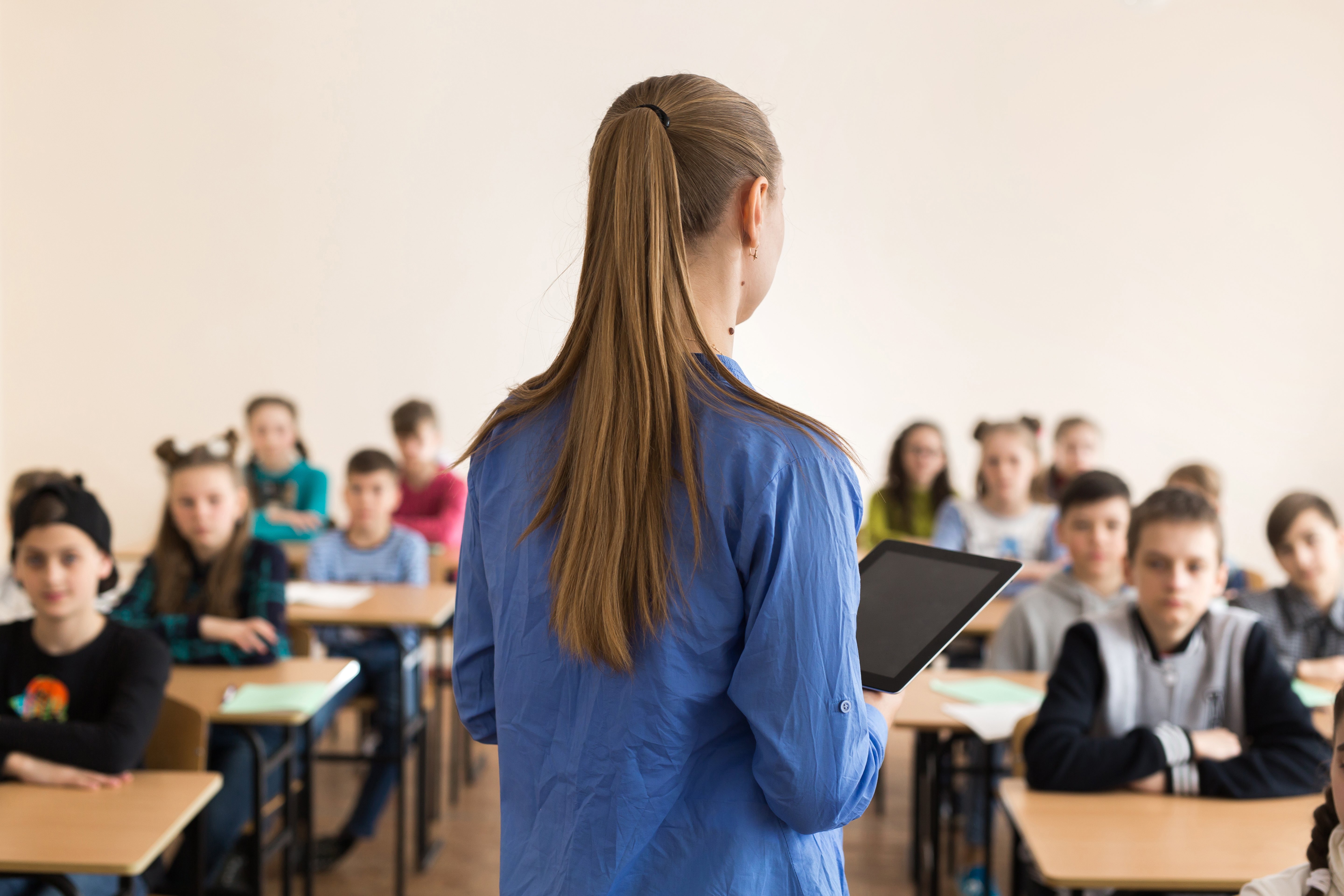 Teacher at the front of her class. | Photo: Shutterstock
A little girl then raised her hand to point out that according to what she learned, Jonas was swallowed by a whale.
The teacher reiterated that that was anatomically impossible for the mammal. Relentless, the girl exclaimed, "well, when I get to heaven, I will ask Jonah."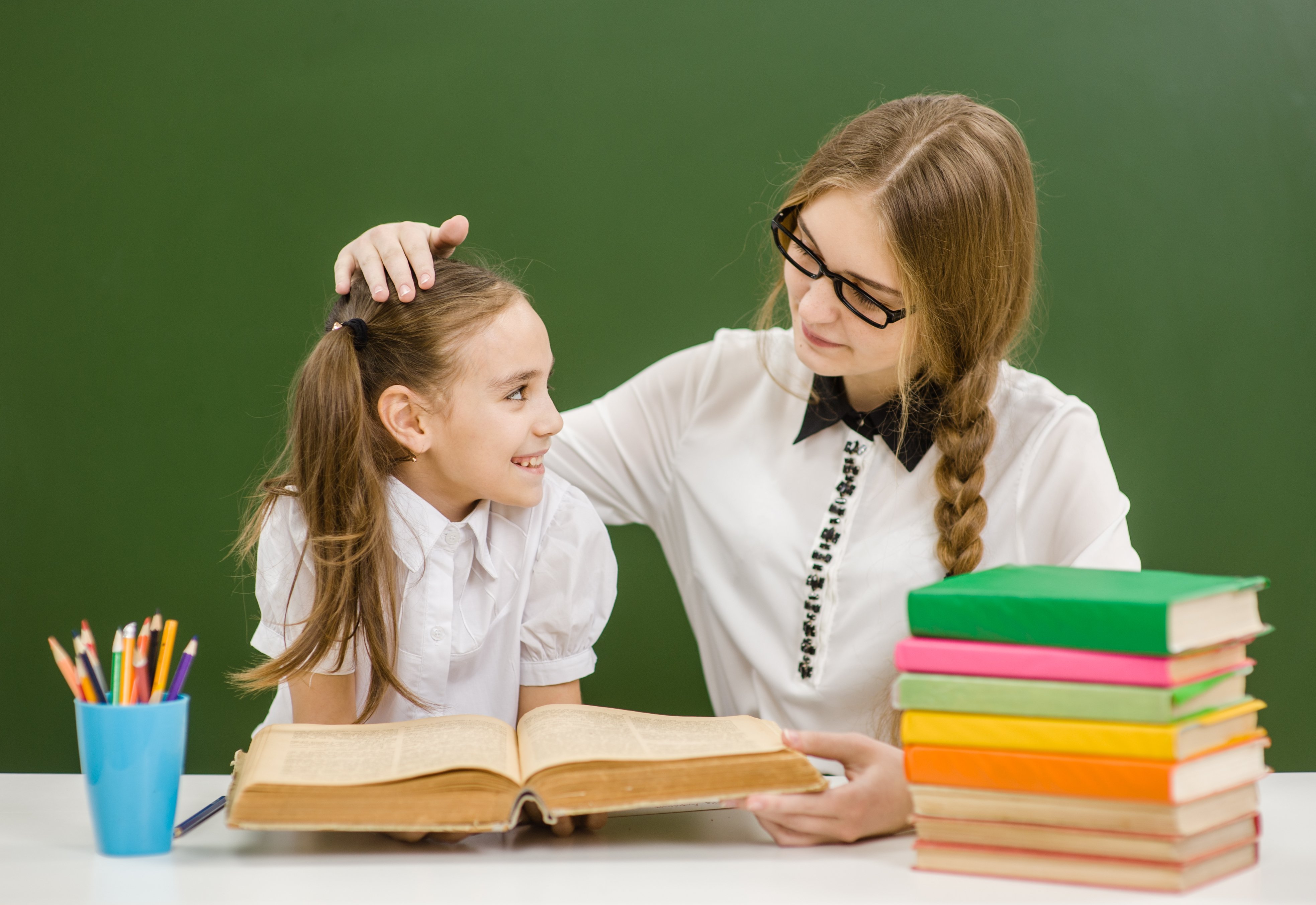 Teacher and student in classroom. | Photo: Shutterstock
To which the irritated teacher replied: "What if Jonah went to hell?"
"Then you ask him," fired back the cheeky girl.
Kids are equally funny and rude, but weren't we all at some point in our lives?
Please fill in your e-mail so we can share with you our top stories!