Barron Trump Appears to Be Taller Than Donald and Melania Trump in Heels When Arriving in NJ
Children are supposed to surpass their parents, become better versions of those who came before them, and that was exactly what Barron Trump did, at least physically.
Donald Trump's youngest son is currently 13 years old but he is already taller than his father, who is believed to be 6-foot-3-inches tall.
Recently, while returning to the White House after a short stay at the Trump golf resort in Bedminster, New Jersey, the young man walked alongside his parents and showed everyone how much he has changed.
Barron Trump, @realDonaldTrump and @FLOTUS Melania Trump return to the White House following a stay in Bedminster, New Jersey in Washington, D.C. on Sunday, August 18, 2019. Photos by Tasos Katopodis for @UPI. pic.twitter.com/YB189qGOuc

— UPI Photos (@UPIPhotos) August 19, 2019
THERE IS STILL TIME FOR HIM TO GROW EVEN TALLER
On Sunday, Barron left the Marine One on the South Lawn and the difference of heights was more noticeable than ever. The teenager even stood taller than his mother, Melania Trump, who was wearing five-inch stiletto heels.
When Barron first arrived at the White House in June 2017, he was shorter than both of his parents and given his young age it is possible that he will continue to grow.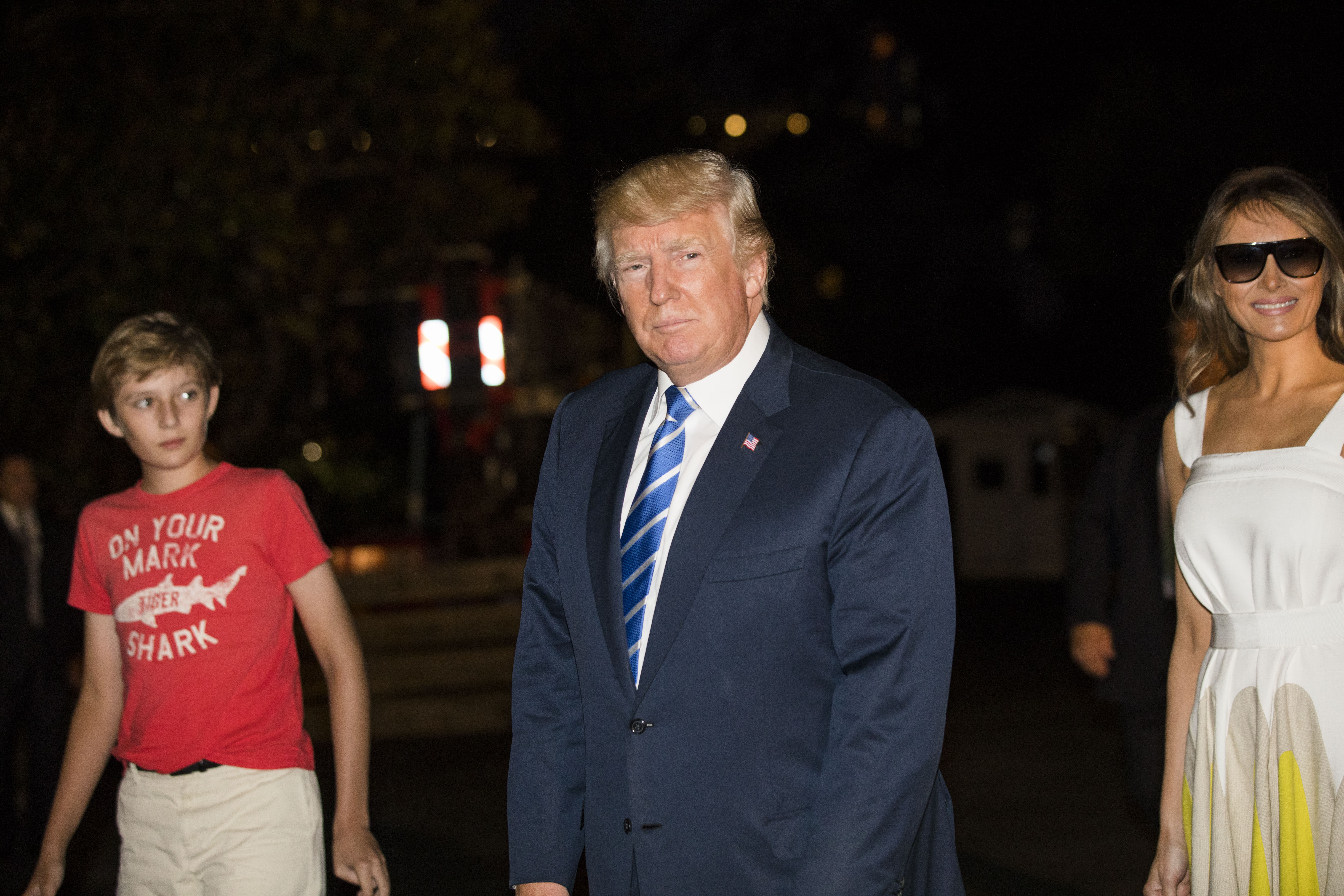 DID HE CHOOSE THE WRONG SPORT?
It is highly unusual for a 13-year-old boy to be that tall, which has already led some people to make a couple of jokes about him, saying that the NBA is keeping a close eye on him.
It has been reported that Barron, who attends a private school in Potomac, Maryland, has a passion for soccer even though his physical structure favors a sport like basketball.
Jahan Sahni, a Twitter user, even questioned whether there was some secret growth formula that Barron could have been taking:
"Barron Trump is 13 and he's taller than his 6ft 2 father. Does the US government have some kind of special growth formula because this is crazy."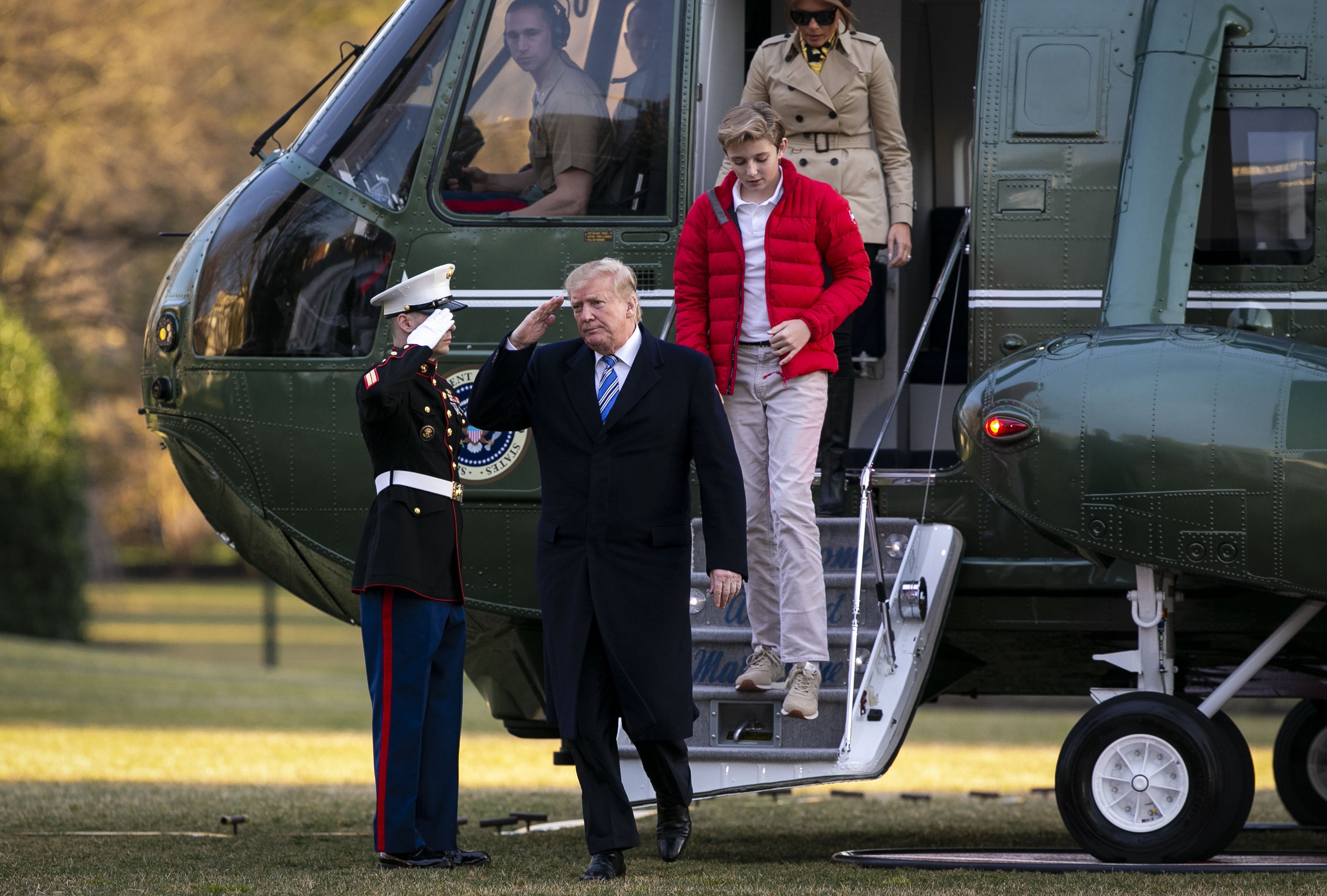 LEGS FOR DAYS
One of the most curious aspects pointed out by people online was Barron's long legs, which make a massive contribution to his astounding height.
Some of the comments ranged from "70% legs, 30% torso" to Barron having the face of an eight-year-old boy in the body of a basketball player.