A Look Back At Katie Holmes and Jamie Foxx's 6-Year Romance
Let's revisit the six-year romance which Katie Holmes and Jamie Foxx managed to keep (mostly) private before the celebrity couple's split came to light.
Katie Holmes and Jamie Foxx were last spotted together attending the Met Gala back in May. However, suspicion of a break-up only arose recently when Foxx was seen holding hands with singer Sela Vave on Friday night.
Several outlets dug deeper and learned from sources that Holmes and Foxx allegedly ended their relationship since back in May. The pair were romantically linked since 2013, but they stayed under wraps as a couple the majority of the time.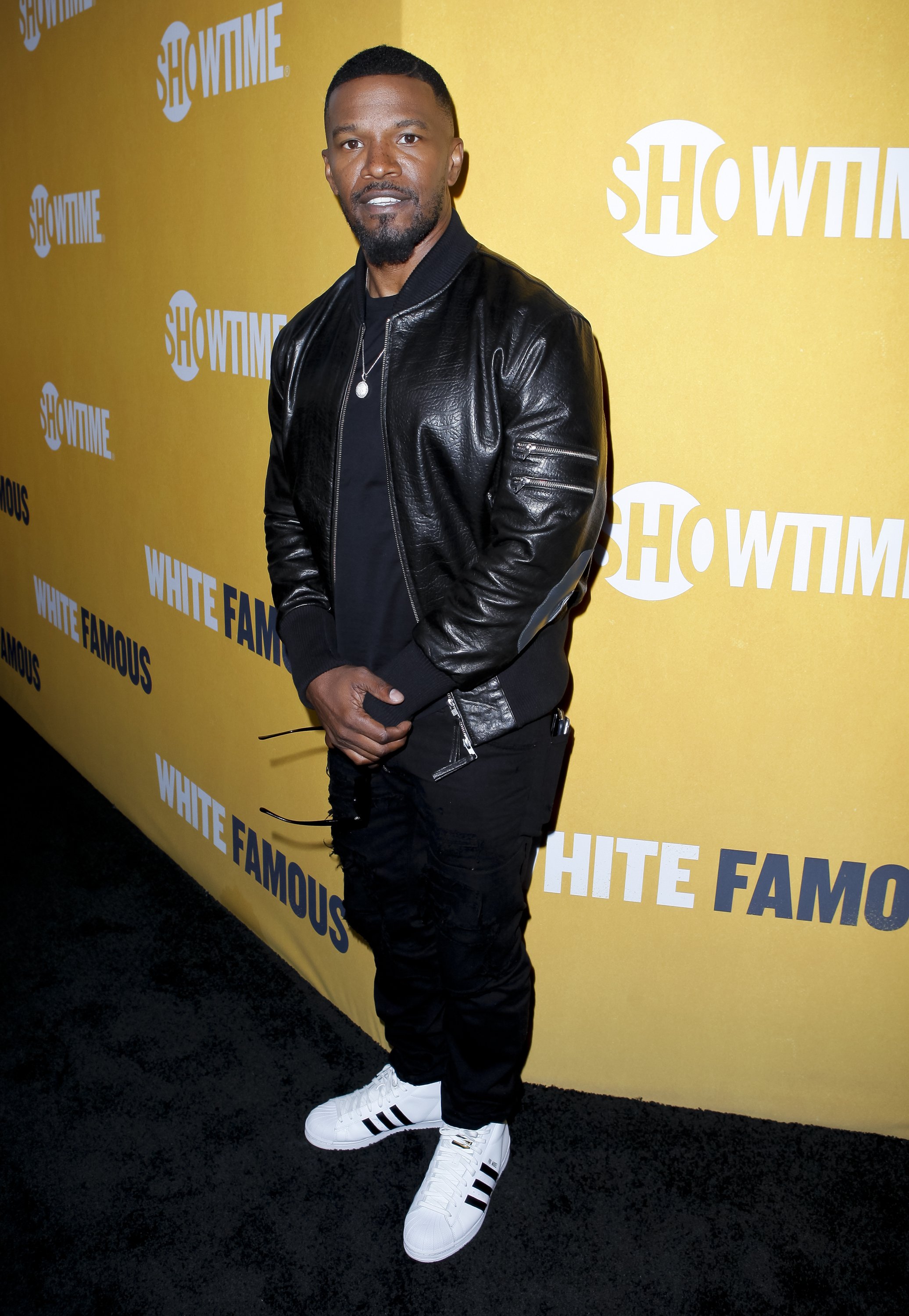 August 2013
The gossip train took off when Holmes and Foxx were first spotted together publicly at the 4th Annual Apollo in the Hamptons Benefit. Some sources would later claim that Holmes disguised herself in order to visit Foxx at his home. 
October 2013
Foxx addressed the dancing incident, comparing it to the time he "had Colin Powell on stage dancing." By that logic, people "could have said [Foxx] and Colin Powell were dating!" the actor joked. 
The singer also spoke to ET, saying that the relationship rumors were "one hundred percent not true" and calling it "hilarious." Things got a bit less hilarious two years later.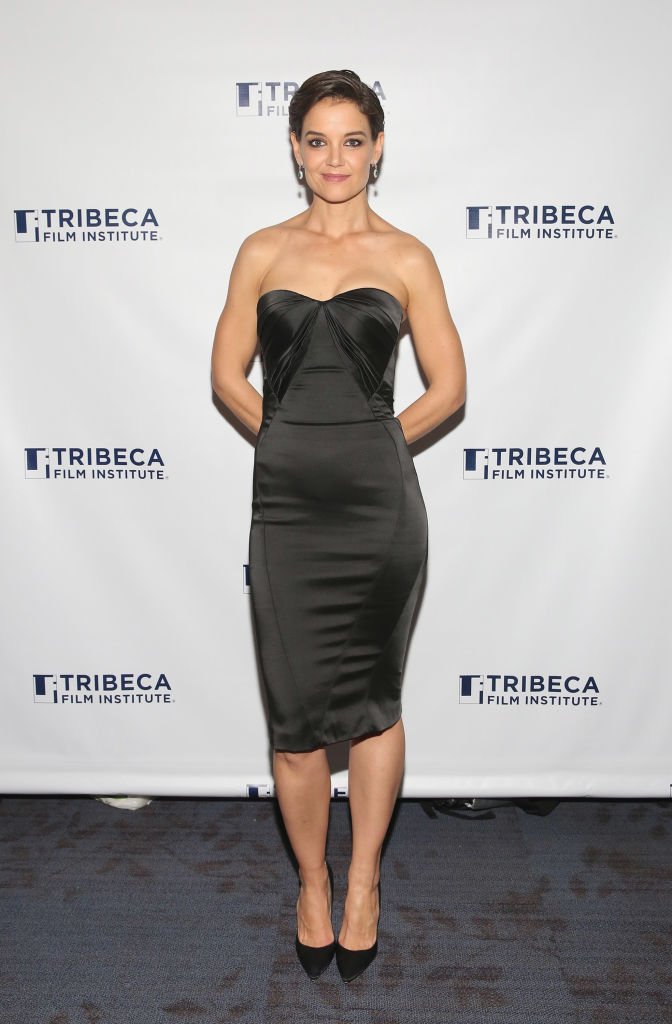 March-May 2015
Pictures came to light of Holmes and Foxx holding hands in what appeared to be his home studio. Foxx didn't take the bait and continued to deny that anything was going on with him and Holmes.
December 2015
According to US Magazine, Holmes once again went under the radar and joined singers Alicia Keys and Jennifer Hudson for a surprise birthday bash for Foxx at Le Bilboquet. 
January 2016
Denial, denial. This time, Holmes was the one who spoke on the topic of a relationship for a MORE magazine cover story. When questioned about her love life, she reportedly said she didn't want to answer.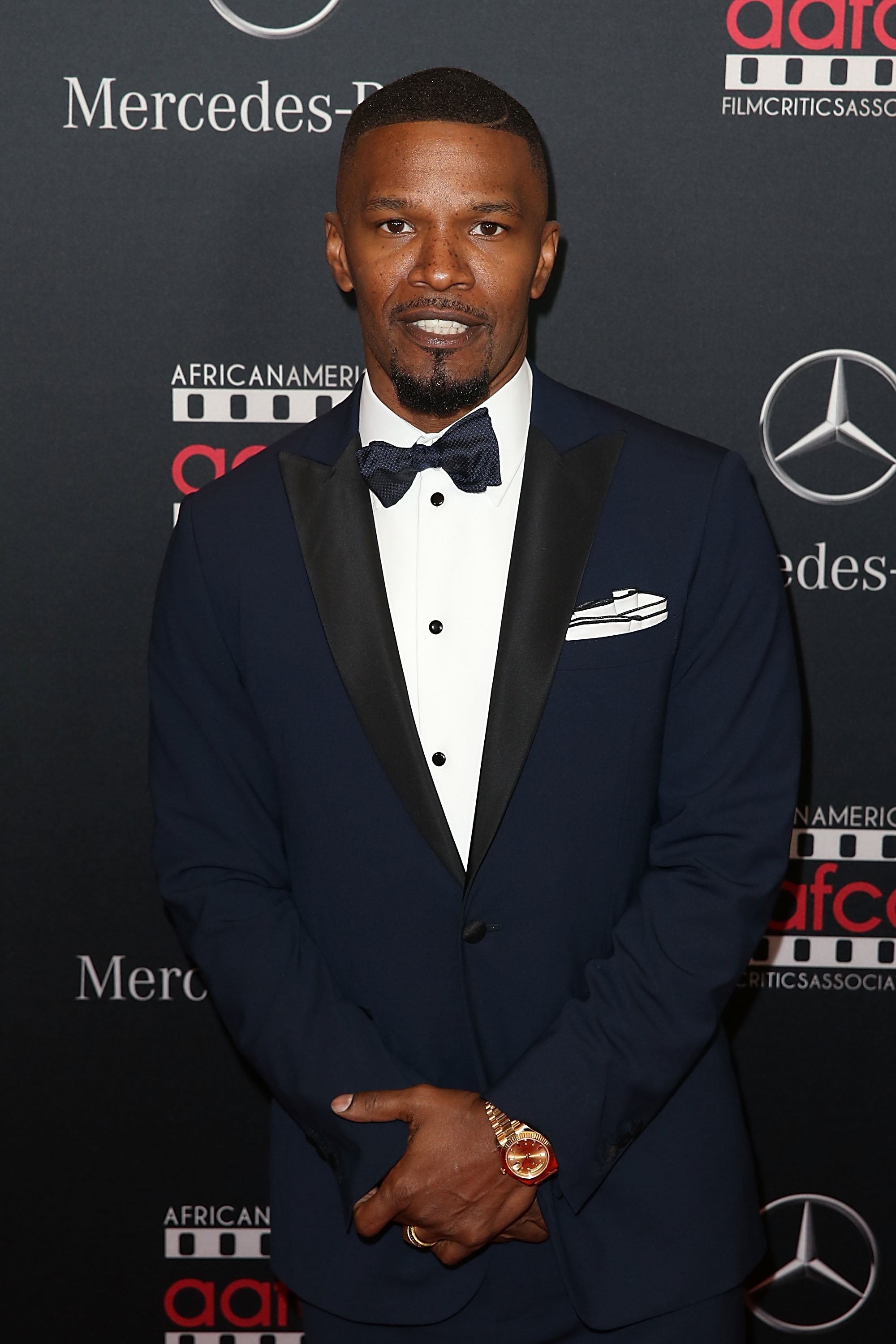 August 2016
Again, the pair attended the same private event and Holmes was seen cheering on Foxx during a Barbra Streisand New York City concert. One source told Us magazine at the time, "Jamie is someone [Holmes] can trust and have fun with. 
December 2016
Holmes again spoke on record, this time for an interview with The New York Times. The magazine wanted to know if the actress was married. "Nooo, I'm not married. But thank you for asking," Holmes responded.  
According to Us magazine, that month Foxx took a trip to Cabo San Lucas in Mexico to celebrate Holmes' birthday. The outlet claims that the two stayed in a private suite at the Las Ventanas al Paraiso Resort. They would later welcome the new year together.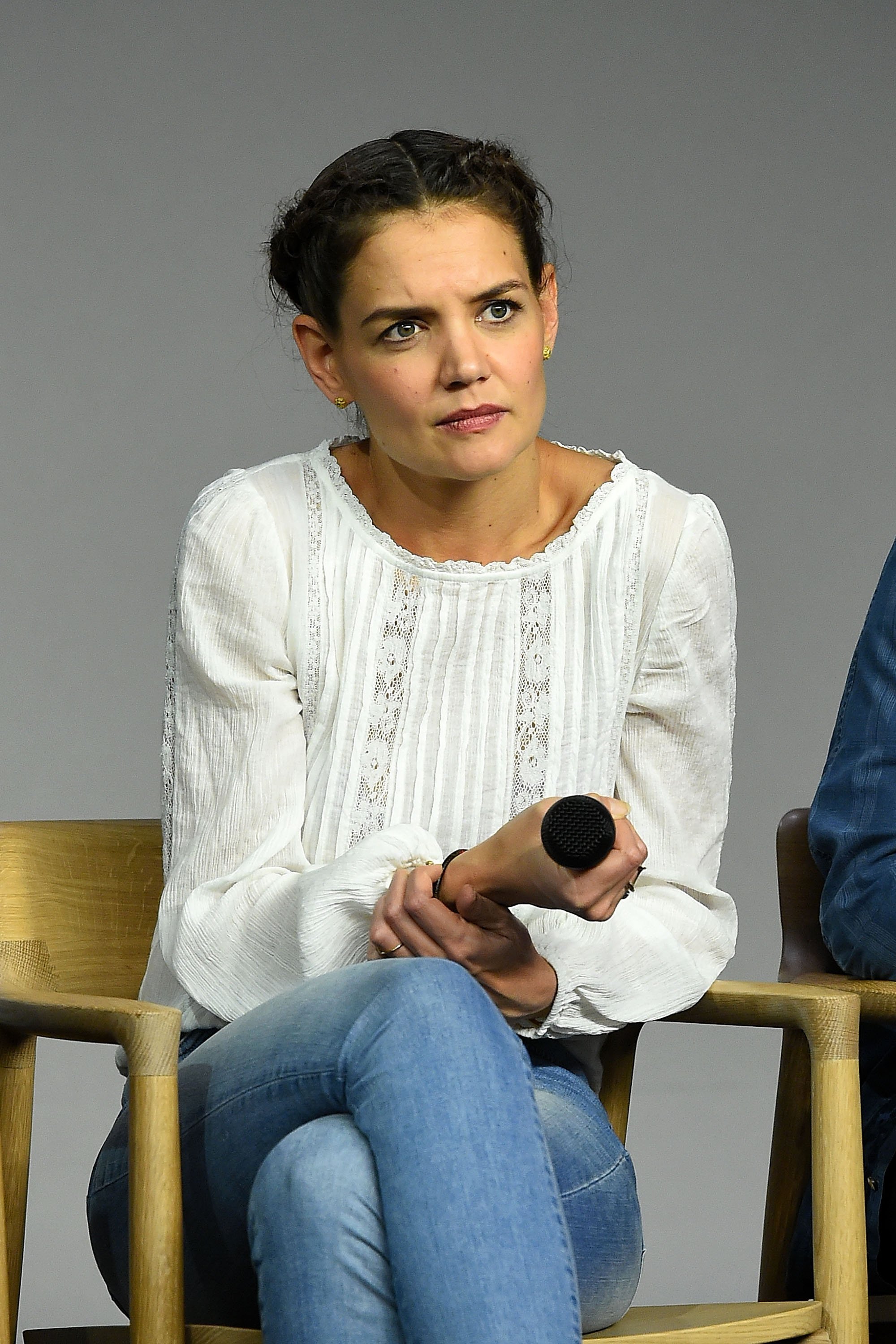 May 2017
Holmes reportedly flew all the way to Paris to see Foxx, who was filming 2018's "Robin Hood" at the time. They are said to have stayed at the Park Hyatt Vendome hotel and were seen on set together.
September 2017
Finally, Foxx and Holmes are caught sharing an intimate moment while enjoying the water in Malibu, California. The two held hands as they walked along the public beach.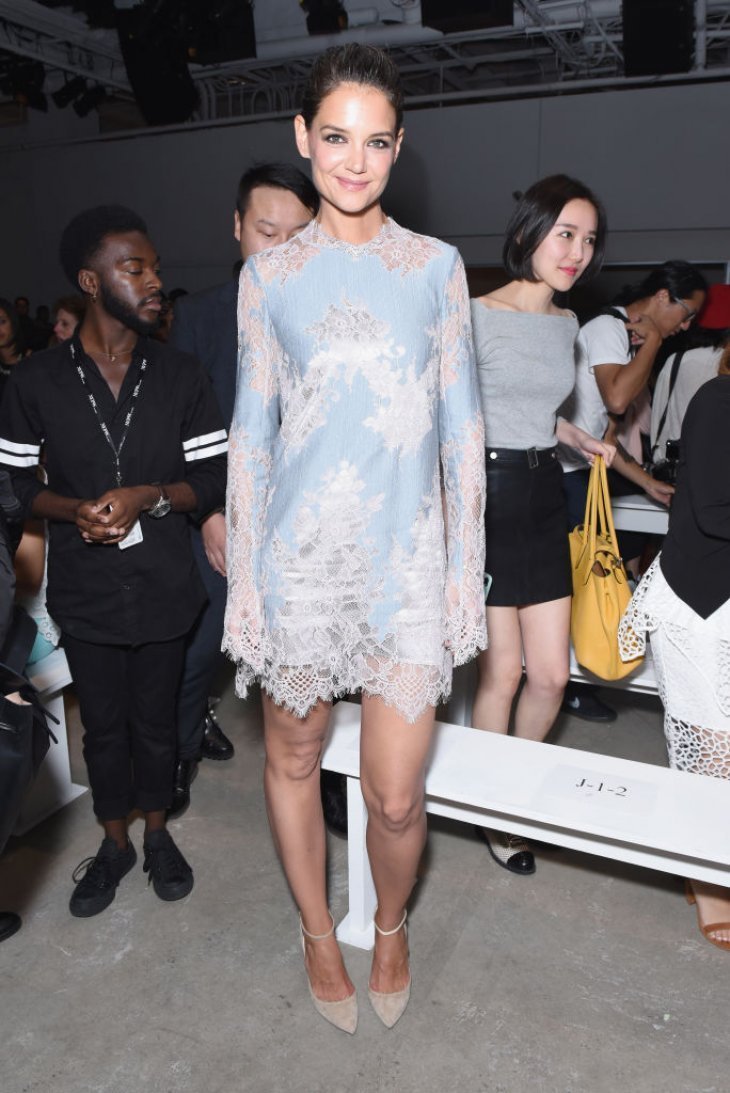 December 2017
Holmes and Foxx attended the same public event — the Prive Reveaux eyewear flagship store launch in Times Square, New York. One source claimed that the two had a very short chat when Foxx took a hosting break. 
Some weeks later, the pair enjoyed themselves more freely at Foxx's 50th birthday party. Reports say they remained at each other's side and more than enjoyed the other's company. 
January 2018
Again, Foxx and Holmes relaxed a bit when they attended the Clive Davis and the Recording Academy's Pre-Grammys Gala in New York on the same night. 
Yahoo reported that the two sat apart from each other at first, but later shared a table and were seen laughing together as the night went on.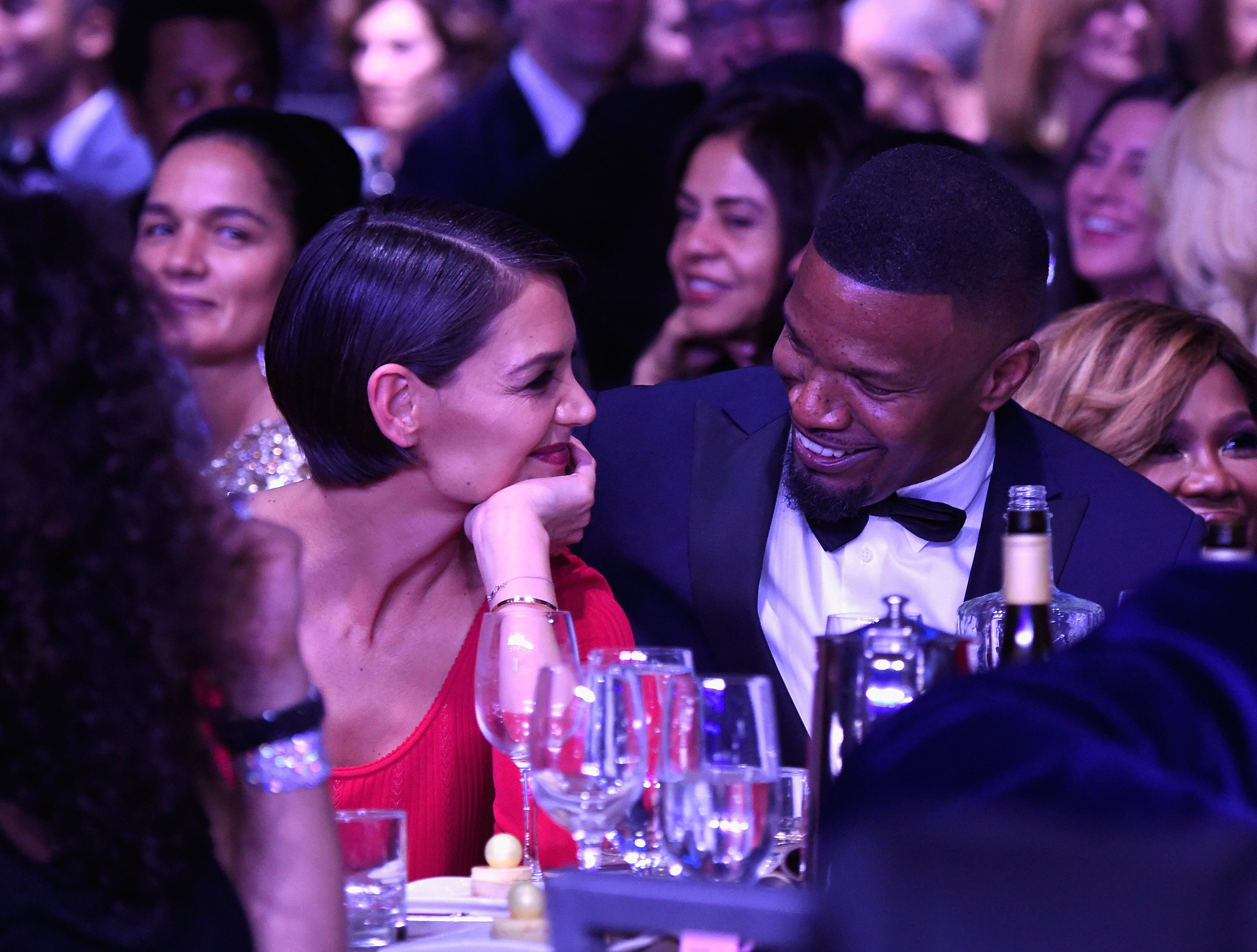 June 2018
More sources speak out about the couple's relationship amid divorce rumors. In June, one person told ET that Holmes and Foxx have "always lived very independent lives, but try to make time to see each other." 
July 2018
By July, another source described Foxx as being "smitten" with Holmes. The source put it this way:  "She has fun with him when they are together. It's a relationship that works for her."
ET also caught the two enjoying a dinner date at a TAO restaurant in Midtown. Foxx played the perfect gentleman by going around the vehicle to escort Holmes out of a black SUV.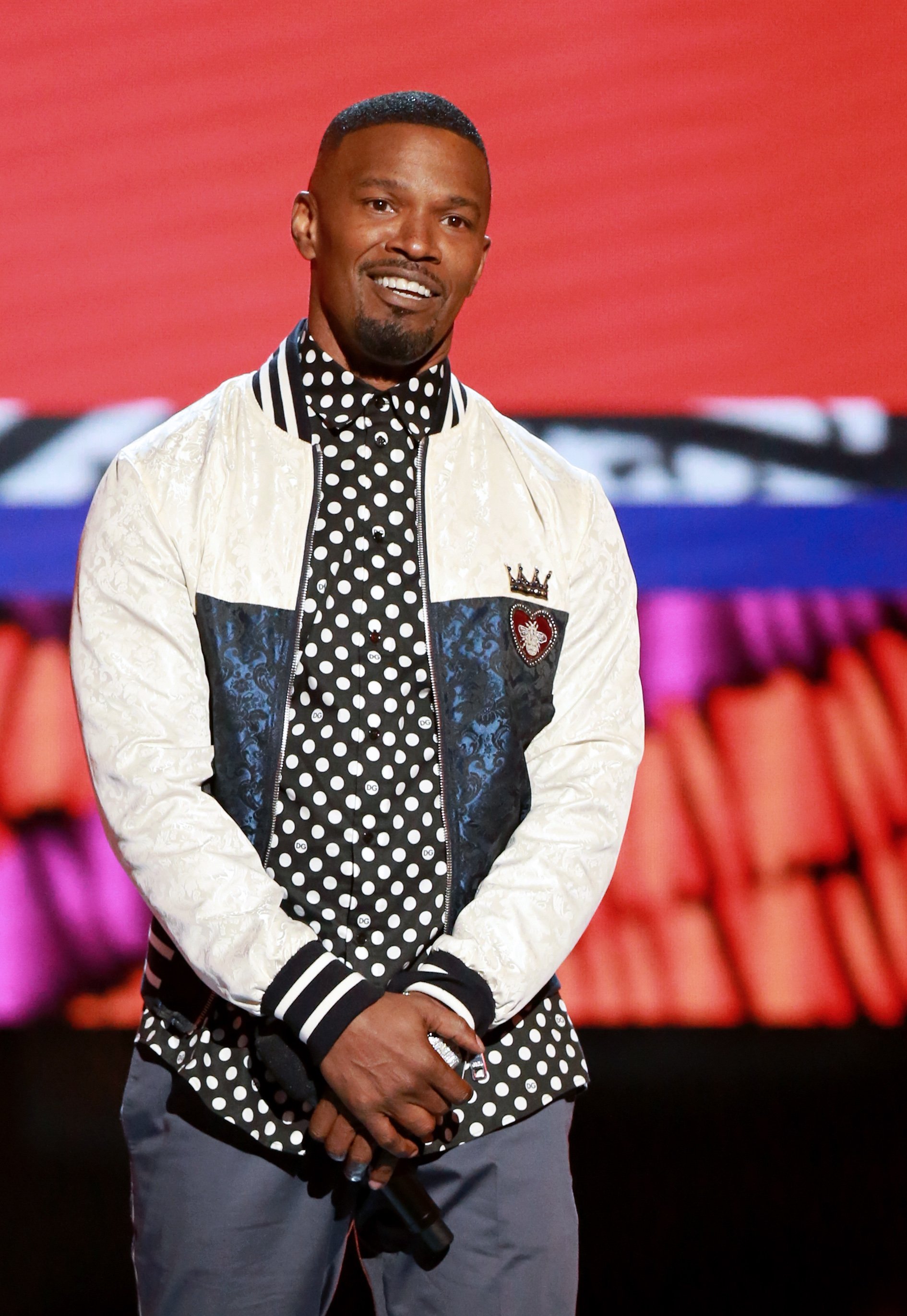 August 2018
After years of intense speculation, paparazzi photograph Foxx and Holmes sharing a kiss during a beach outing. The two play around on the sand, with Holmes showing off her cartwheeling skills to her man. 
September 2018
The couple get spotted at an Atlanta gym in George by an eye witness. They reportedly rubbed skin during their workouts but did not display any PDA upon leaving the gym. 
A week later, they make another appearance in Georgia as they purchase new bikes from Dick's Sporting Goods. Holmes was seen sitting on Foxx's lap in their car's front seat.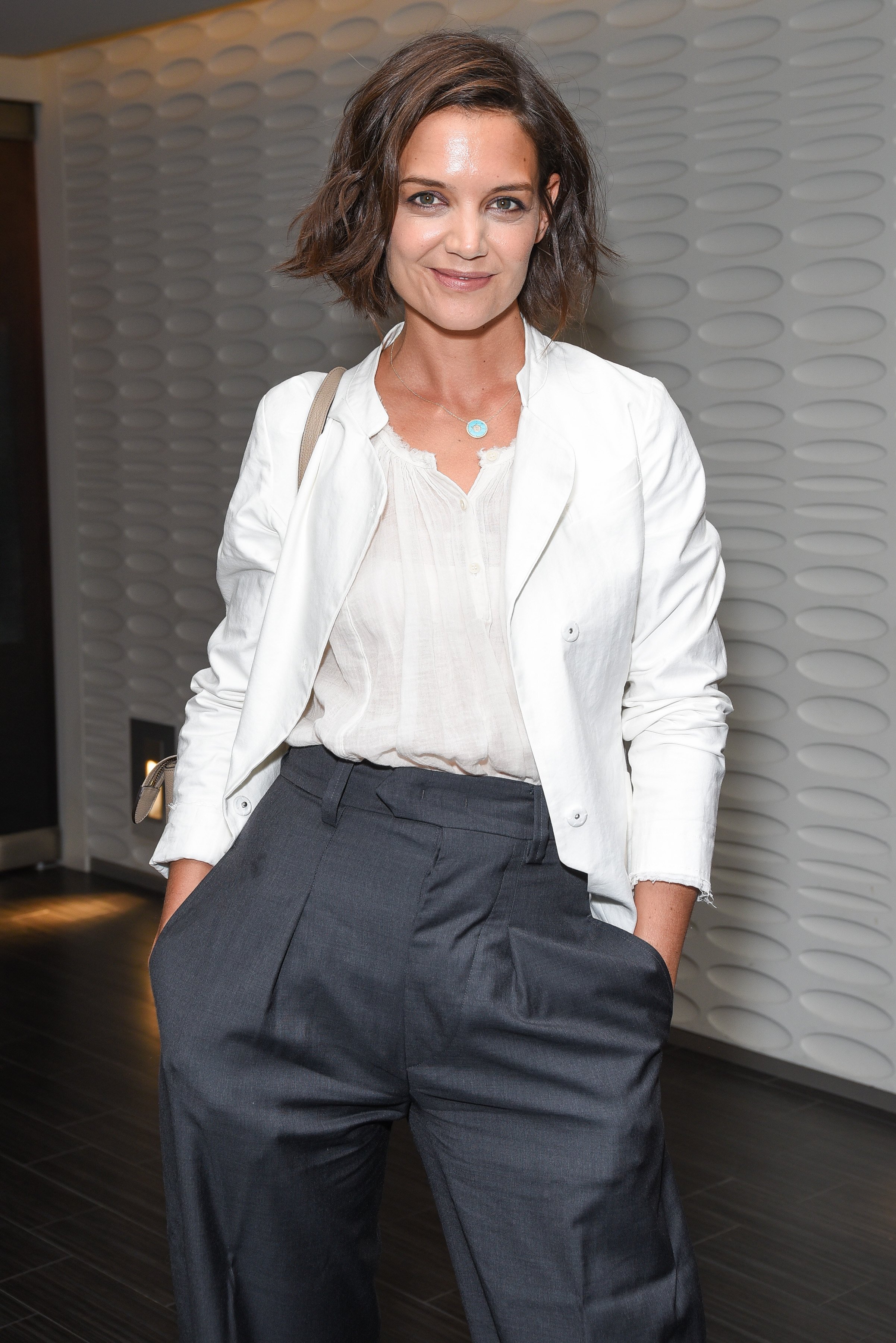 October 2018
Rumors abound that the two are getting more serious when Holmes wears a diamond ring on her left hand. The actress' representative later explained that Holmes had been wearing a prop and was not engaged. 
December 2018
The two celebrated another birthday — Holmes' — with a small family gathering at Serendipity 3 in New York City. Later on, they enjoy time aboard a luxury yacht in Miami, Florida where they share a kiss. The next day, they're spotted on jet skis riding over the water.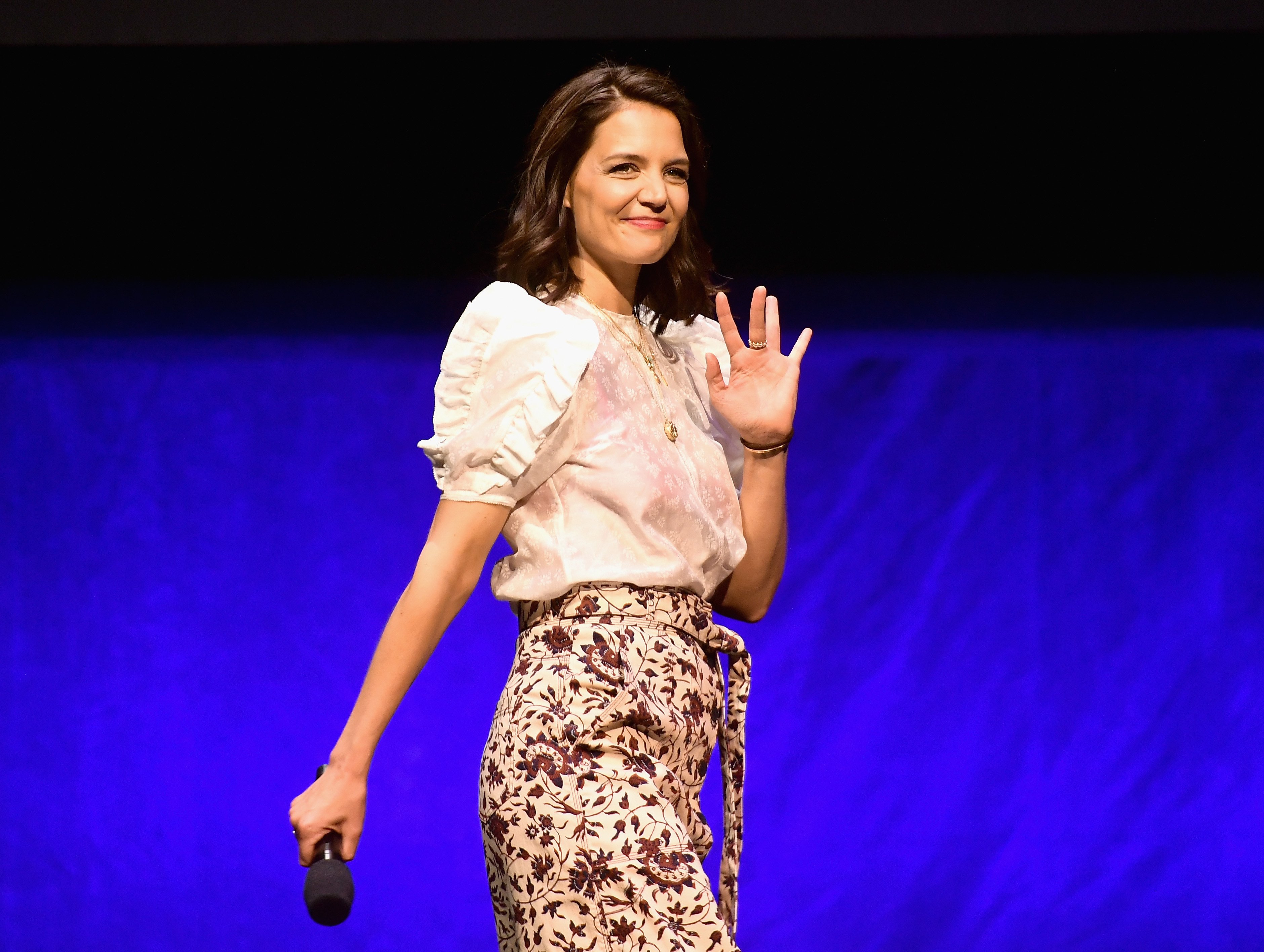 April 2019
It's a family affair for a night out in Los Angeles, where Foxx and Holmes hold hands as they join Foxx's 25-year-old daughter Corinne for dinner. The trio reportedly came from watching a movie earlier that night.
May 2019 
Six years after planting the seeds, Foxx and Holmes officialize their relationship by appearing on the red carpet together at the Met Gala. Holmes looked gorgeous in a purple gown with a feathered collar. 
Foxx went for a classic black tuxedo but wore purple Blucher shoes to match his date's appearance. Weeks later, Foxx's daughter commented on Holmes' outfit.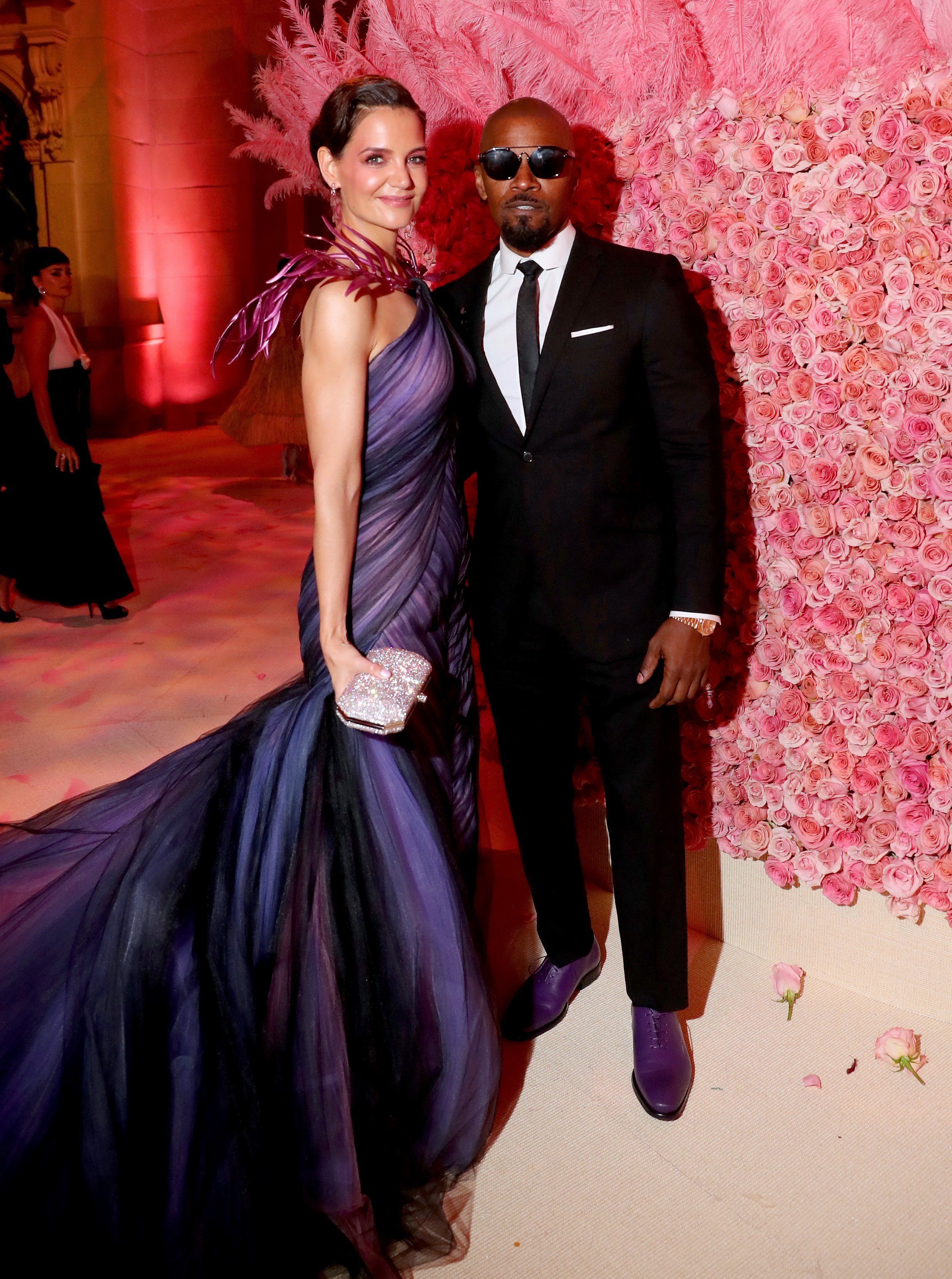 "They are so great and Katie is always so chic. They were wonderful," she said. Corinne doesn't address the relationship specifically but the interview paired with the couple's red carpet debut made it looks like the cast had finally come off.
August 2019
Mere months after Foxx and Holmes finally decide to shed their secrecy, Foxx is seen with Sela Vave, his mentee. The two are spotted leaving the Bootsy Bellows nightclub in West Hollywood. 
Speaking to ET, one source insisted that Vave is nothing more than someone Foxx is helping with her career. However, it's important to note that Holmes was all the way in New York City by herself at the time.
A few days later, several sources, including People, Us magazine and ET, claim that Foxx and Holmes have broken up. The ET source leaves room for a reunion by reiterating how the pair always led "incredibly independent" lives. 
The source noted that throughout their relationship they "lived separately and in different cities and saw each other occasionally." Despite their chemistry, it was never in their plans to have shared lives in light of their "families, careers and obligations."