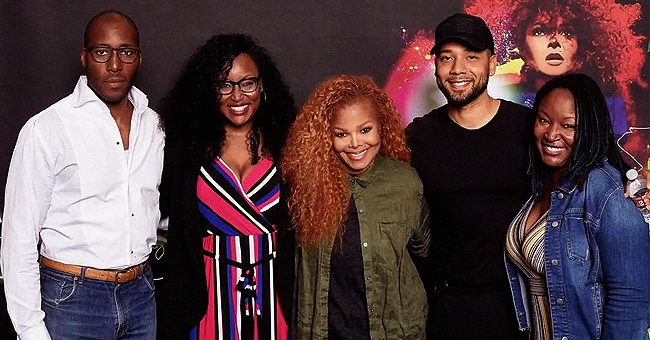 Twitter/TheBlastNews
Jussie Smollett Is All Smiles While Meeting Janet Jackson at 'Metamorphosis' Las Vegas Residency

Jussie Jackson shared laughs with Janet Jackson backstage during the final leg of her Las Vegas residency. Janet was one of the celebrities who publicly supported Jussie during the scandal surrounding his alleged attack.
A fan of Janet Jackson, Jussie Smollett showed support by attending the wrap up of her "Metamorphosis" residency in Las Vegas.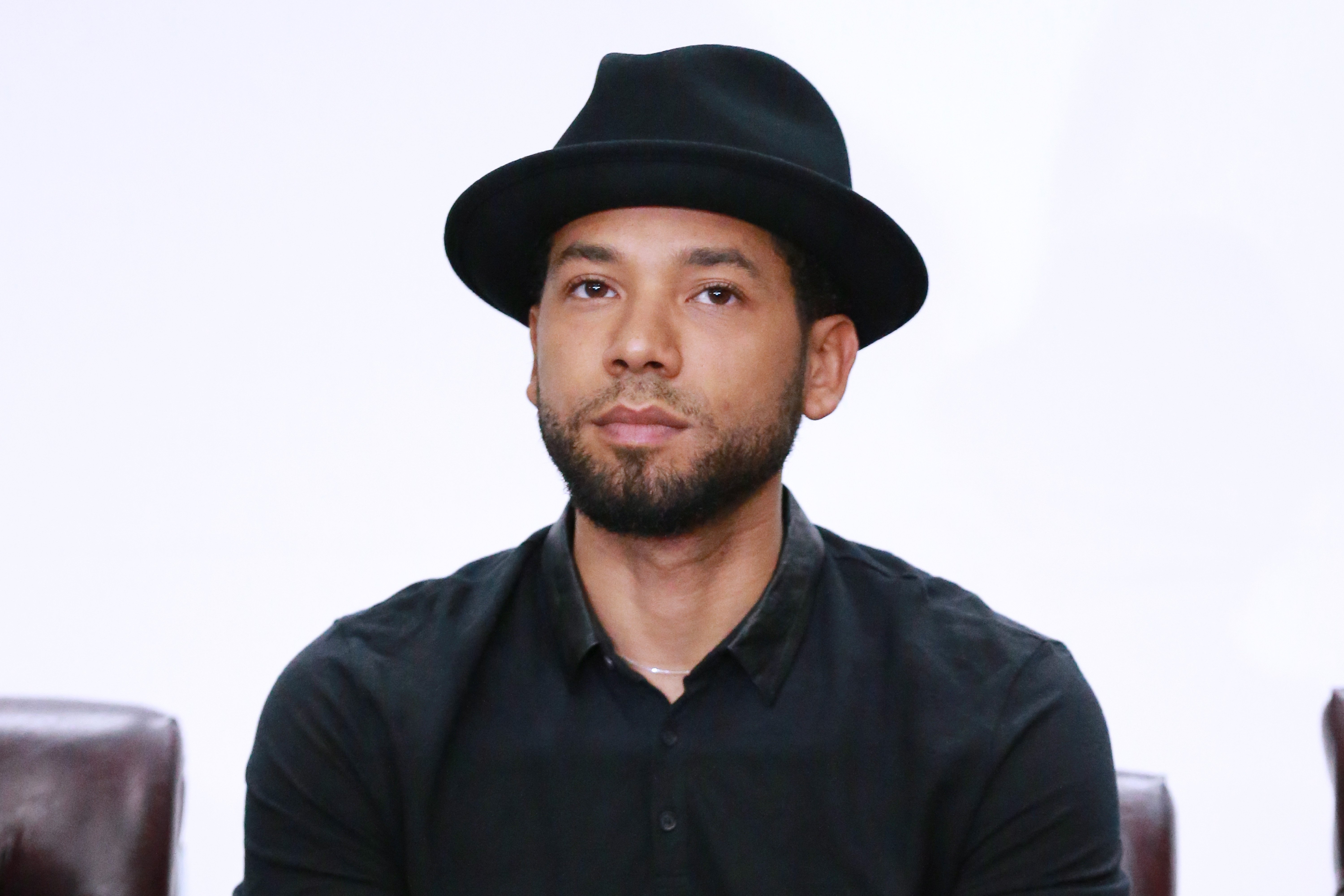 ussie Smollett attends the Compton High School Student Screening Of Open Road Films' "Marshall" at Compton High School on October 2017 in California.| Source: Getty Images
Jussie was all smiles posing backstage with the concert star who more than once showed support for him during his tumultuous first half of the year.
Janet was one of the first celebrities who publicly expressed her support for the "Empire" star when he reported an attack on him back in January. "Sending you my love," she wrote in a tweet featuring a photo of the two of them.
When things escalated and Jussie became the suspect accused of staging his own attack, the 52-year-old was reportedly worried for him and continued to back him. She reportedly tried to reach him when he went MIA but failed.
In February, Jussie showed gratefulness when he took a pause to tweet "Happy Janet Jackson Appreciation Day." He also lauded her for being the "greatest living entertainer."
That being said, Jussie caught the final leg of Janet's shows at the MGM Hotel and Casino where he even shared laughs with the singer backstage according to The Blast. Keeping a low profile in a black T-shirt and a cap, it was clear from Jussie's smile that he's seeing better days lately.
That's not to say that the past is already behind him. He still faces a lawsuit filed against him by the city claiming damages incurred during the investigation of his alleged hoax crime.
Likewise, Jussie is contemplating to sue the city for falsely accusing him of the crime. Charges against the actor were dropped in April with Jussie agreeing to forfeit his $10,000 bond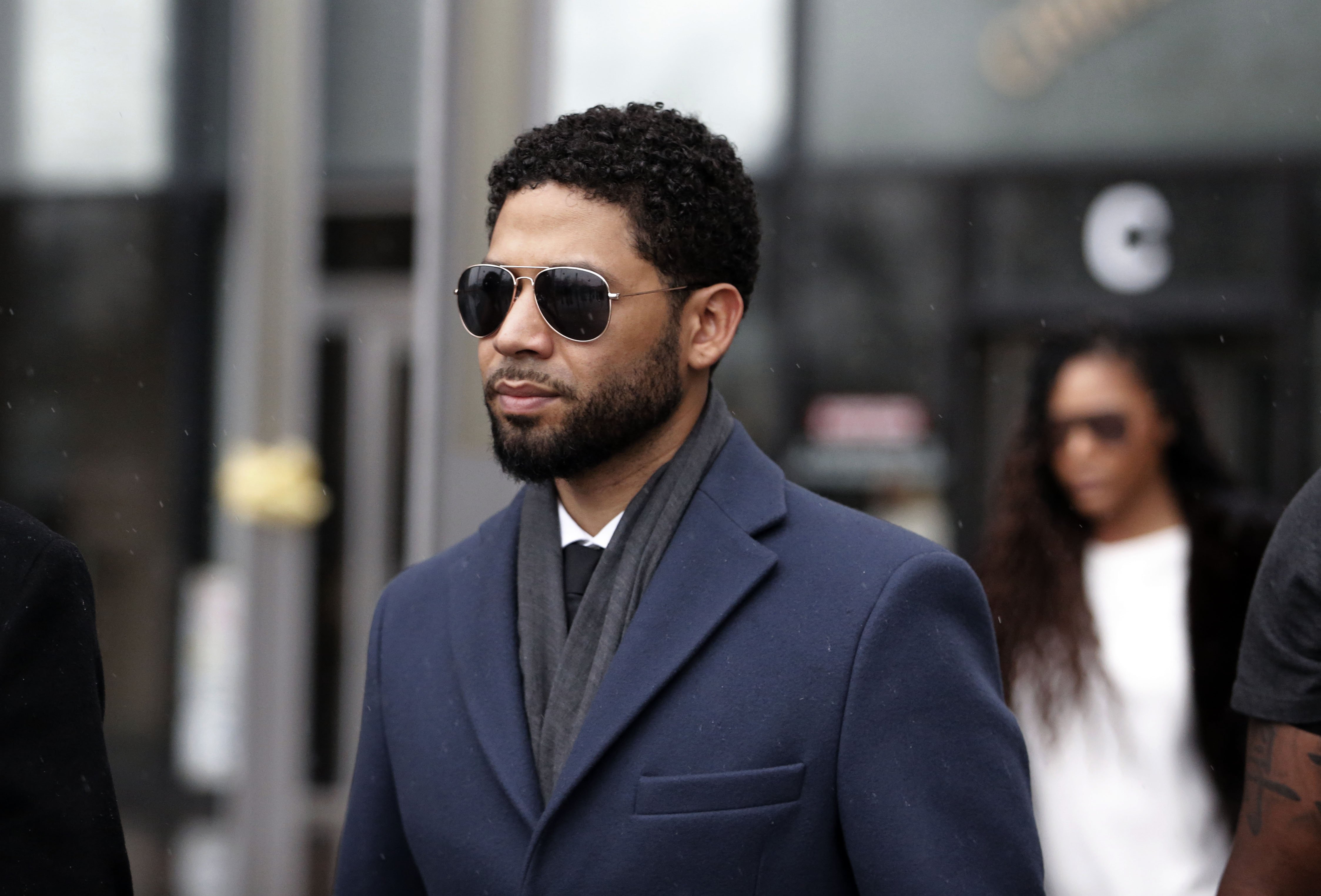 Jussie Smollett leaving Lieghton Criminal Courthouse in March 2019 in the midst of accusations of him staging his own attack. | Source: Getty Images
It's far from over but Jussie has come a long way since then. We've been seeing a smile on his face lately like during his recent trip to Hawaii though not on his social media where he hasn't shared a single current photo of him since the scandal.
It's good to see the actor is back to living a normal life though the spotlight still remains on him.
Please fill in your e-mail so we can share with you our top stories!