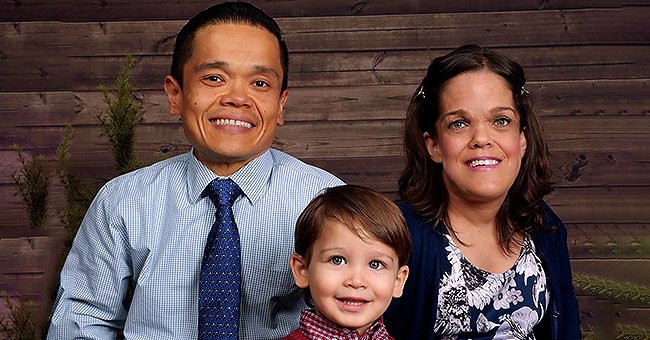 instagram.com/traciharrisontsou
Traci Harrison Tsou's Life after She Left 'Little Women: LA'

A lot of things have happened after Traci Harrison Tsou, who is known for her work on "Little Women: LA," pulled out of the hit reality television series.
Traci, who is married to Erik Tsou, decided to leave "Little Women: LA" subsequent to learning of her pregnancy with the goal that she could concentrate on remaining healthy, as reported by PEOPLE.
"I appreciate all the love and prayers. It means so much to me!!"
A representative for Kinetic Content, who produces "Little Women: LA," stated:
"We are so thrilled for Traci and Erik. Having documented their story and their struggles in getting pregnant, this is most certainly a day we celebrate alongside them."
In November 2015, the couple welcomed their first child together, a son named Jacob Christian Tien-U Tsou.
Prior to the birth of her son, Traci endured three miscarriages. Her doctors even disclosed to her she would never be able to carry a baby to full term.
In an interview with PEOPLE, Traci and Erik said:
"It was a rough road, but we got our heaven's blessing (tien-u)."
Since Jacob's birth, Traci has been sharing photos of the child on her Instagram profile. She makes sure her fans are updated on his milestones.
In July 2016, the reality star announced on Instagram that she underwent surgery on her spine.
"About to have surgery on my spine. Prayers are more than welcome," Traci wrote at the time.
Later that day, she took to Instagram again to tell everybody how everything went.
"Surgery went good!!" she wrote. "In ICU for one night for observation. Brace will be the new norm for the next six weeks, but it could be worse. Thankful for the best doctors and that everything went good. I appreciate all the love and prayers. It means so much to me!!"
In the snap she posted after her medical procedure, Traci is seen wearing a neck brace, and it appeared as though she was still medicated.
For the most part, Traci has stayed out of the spotlight ever since having her son Jacob.
Please fill in your e-mail so we can share with you our top stories!