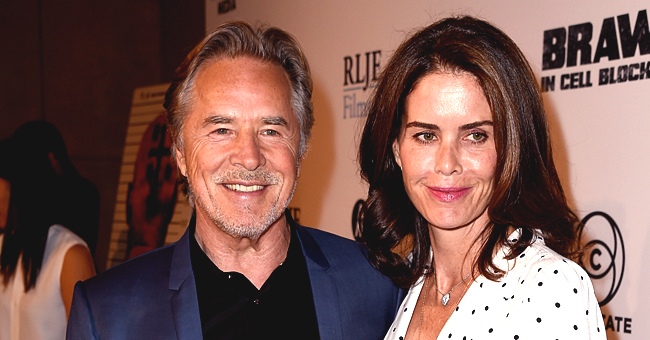 Getty Images
Don Johnson of 'Nash Bridges' Fame & Teen Son Deacon Are 'Neighbors' in Marrakesh
'Nash Bridges' star, Don Johnson, poses with his son during a family trip to Marrakesh, Morocco.
"Nash Bridges" star, Don Johnson has come a long way since his party days. Having been married three times, he finally settled down with his fourth wife, Kelley Phleger.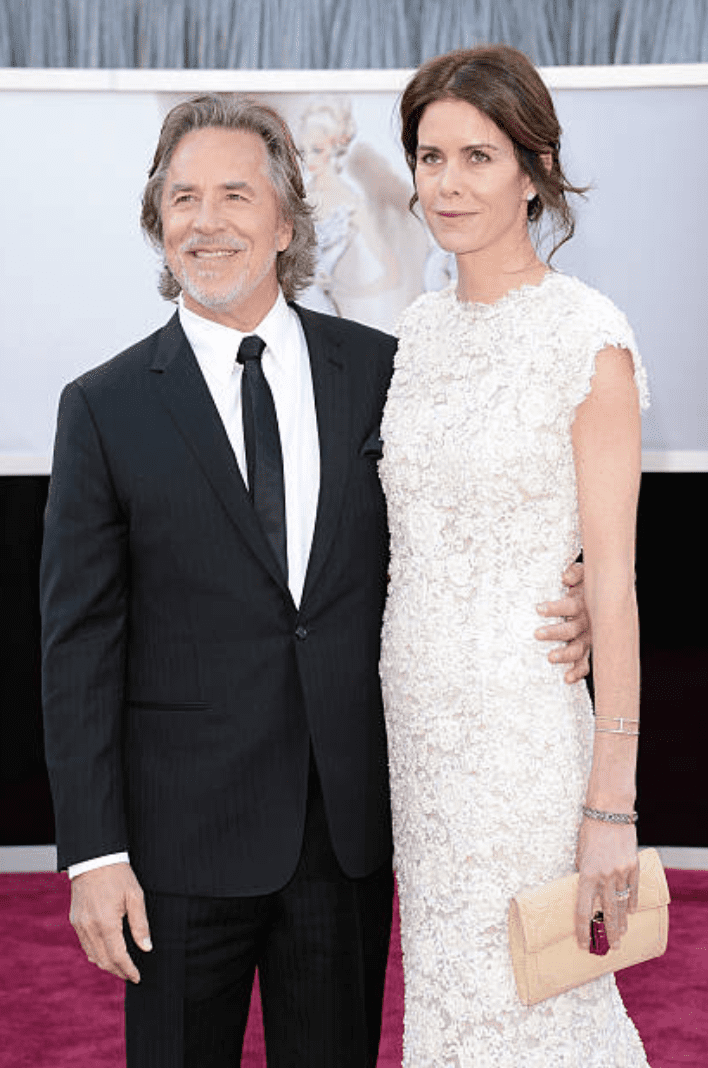 Don Johnson and Kelley Phleger arrive at the 85th Annual Academy Award, California | Getty Images
Reflecting on his party days he recalls:
"When I was a young man in Hollywood, drugs, alcohol and partying were everywhere and it was hard to escape. It doesn't become a problem immediately, it takes time, and it led to some poor choices."
He accredits giving up drugs and embracing spirituality as the key to helping him turn his life around.
Leaving his "Miami Vice," playboy days behind, Johnson is now a fully involved family man. Recently, he took his family for a culturally filled vacation to Marrakesh, Morocco.
Staying in the room next to their teenage son, Deacon Johnson, Phleger captions the living arrangement:
The two strike a pose outside of their intricately detailed doorways. Johnson looks happy and ready to put his feet up. His son, Deacon looks comfortable and in vacation mode, wearing just his socks on his feet.
Standing side by side with his son, fans can't help but notice how tall Deacon is getting. The teenager is a regular face on his mother's Instagram page and it seems he is growing up right before the public's eyes.
Johnson and Phleger have three children, Jasper Breckinridge Johnson, Atherton Grace Johnson and Deacon Johnson.
He also has two children from previous relationships; Jesse Johnson and Dakota Johnson.
His older children are both actors in Hollywood. His son Jesse starred in movies such as "Killing Lincoln" and "Redline." Jesse also starred in his father's television series, "Nash Bridges."
Dakota is the daughter of Melanie Griffith, and has starred in "Black Mass," "How to Be Single," "The Five-Year Engagement." She is famous for playing the lead in the highly acclaimed, "Fifty Shades of Grey."
With his children making their mark on Hollywood, Johnson hasn't slowed down either. According to Variety, USA Network has signed him to star in the revival of "Nash Bridges."
It is reported that he is the only original cast member who will be part of the series.
Please fill in your e-mail so we can share with you our top stories!