Photos of Ice-T's Daughter Have Fans Saying Chanel Looks like Dad & Poses like Mom
Fans gushed over some family photos of Ice-T, his wife Coco Austin, and their daughter Chanel.
Rapper and actor Ice-T, his wife and daughter shared some adorable photos from a family outing to an auto show, and fans can't stop praising his little daughter Chanel.
Some couldn't help commenting on how much she looks like Ice-T, but others thought she took after her mom in other ways.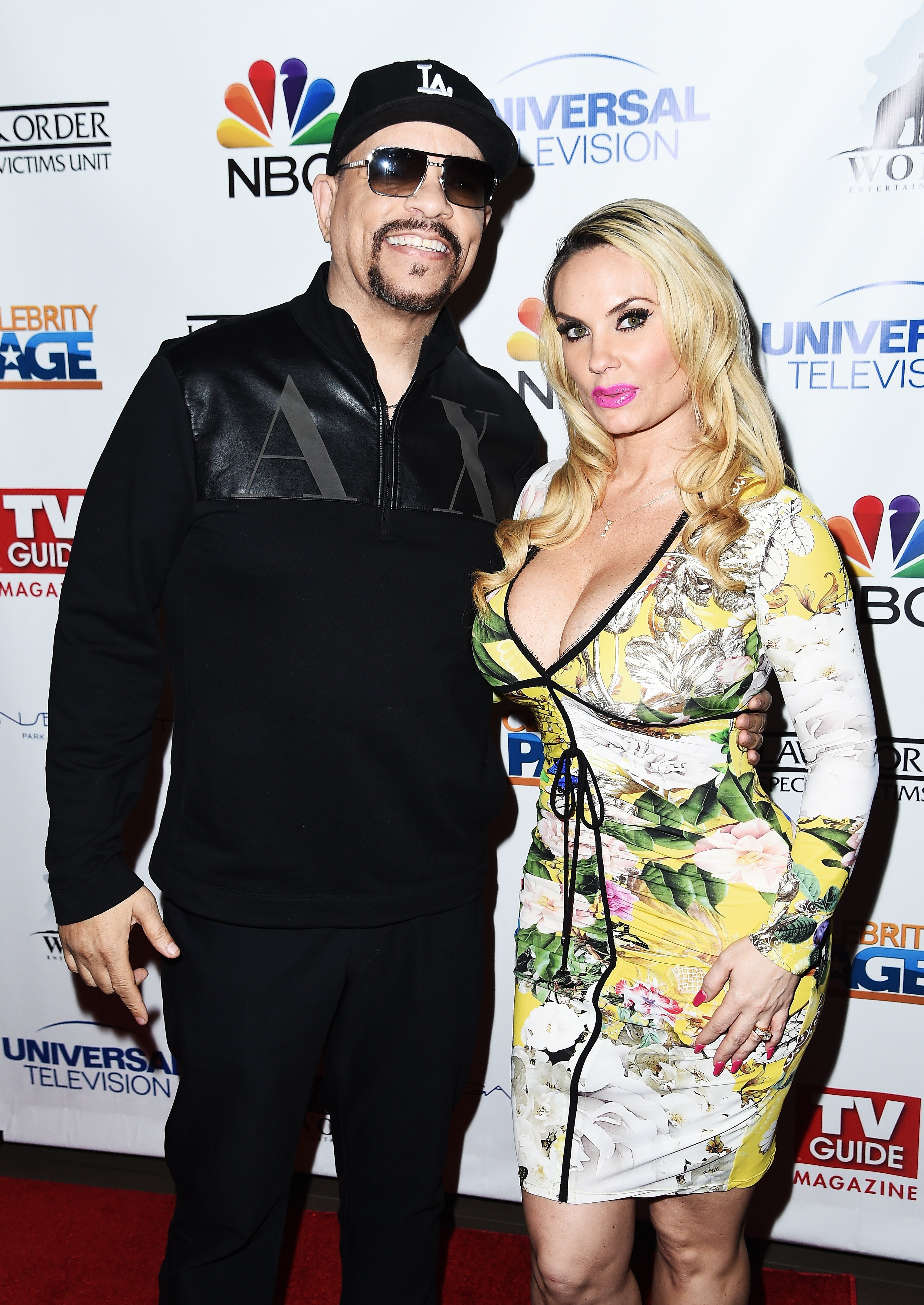 "Can I take a moment to tell you how much I just love my little family! (@ExoticsRally Car Show at One North Mediterranean Soul)." Coco Austin
FAMILY FUN AT THE AUTO SHOW
The photos show the family enjoying their time together, with Coco flaunting her voluptuous figure in a leaf-print bodysuit with a dramatic neckline. Ice-T wore white pants and a white t-shirt with a red rib around the neck and a matching baseball cap.
Little Chanel wore a pretty multicolored floral dress, and her hair swept up in a ponytail. She accessorized with bright yellow sneakers.
Coco and Ice-T married after a two-month whirlwind courtship, and have now been together for 10 years.
POSING LIKE A MOVIE STAR
The photos that most charmed the fans showed Chanel on her own, posing for the camera like a pro, with the cutest expressions on her face. Fans immediately responded by commenting: 
"She is such an Ice mini me"
"She looks so much like her dad!!"
"Sooo sweet!!! You look just like Daddy but got your posing to a T from your Mom!" 
Chanel is the couple's only child, although Ice-T has two grown-up children from previous relationships, daughter LeTesha and son Ice Tracy. The couple have revealed that they have no plans to grow their little family.
A LASTING BOND
Coco and Ice-T married after a two-month whirlwind courtship, and have now been together for 10 years.
The two are very much in love and devoted to their little daughter. Ice-T has revealed that he and Coco have never been apart for more than a day during their entire marriage.
What a wonderful example, and what a beautiful family! We wish them all the best.
MINI ICE-T? COCO DOESN'T AGREE
Ever since she was born, people have been gushing about how much little Chanel looks like her dad, Ice-T.
But now Coco Austin begs to disagree., The famous swimsuit model posted side by side photos of her daughter and herself at the same age, and the similarity is astounding.
"Yes she favors her dad but a lot of you don't know what I looked like as a child and I see a lot of myself some of the time. It depends on the day I guess or the looks she gives," she wrote.
Whoever she takes after, Chanel is just as pretty as a picture.